Who is That "Amazon Robot"? Meet Danbo!
We discover the origins of Danbo, the adorable "Amazon Robot" that has become a successful meme.
Are you familiar with the "Amazon Robot"? No, not the delivery drone. The robot we're talking about is less than 6" tall, crafted of Amazon boxes, and features a simple yet endearing face that has captured the hearts of many meme-loving Internet users.
This robot even has a name — it's Danbo, which is Japanese for "corrugated cardboard." (Yeah, "Danbo" rolls off the tongue much easier.) Because it's tagged with the Amazon logo, Danbo is often thought of as Amazon's mascot. So who came up with the idea to have a tiny box robot represent the Internet's largest shopping site?
The Birth of Danbo...Was Not at Amazon
Believe it or not, Danbo is not a creation of Amazon! Its first appearance was in 2006, in chapter 28 of Kiyohiko Azuma's manga (Japanese comic) series Yotsuba&! (pronounced "Yotsubato!"). Danbo, crafted of generic cardboard boxes in its original incarnation, was intended to be a school project. The character became a hit with Yotsuba&! fans and ultimately the Internet at large.
One year after Danbo's debut, Japanese toy manufacturer Kaiyodo produced a figure of the popular cardboard-bot as a part of its Revoltech line, complete with movable joints and removable heads. To add to the appeal Kaiyodo released several versions of the collectible, including the now-famous Amazon edition, which features Danbo tagged with the Amazon.co.jp logo.
As 7-Eleven is extremely popular in Japan, a 7-Eleven Danbo figure also exists; however, it's quite rare.

As much as our research can show us — at least in English — it's unclear how Kaiyodo was granted the go-ahead to make an Amazon version of its Danbo figure. According to the Good Smile Company, the Danbo figures were a collaboration between Revoltech and Yotsuba Studios. It's unknown if Amazon played a role in the production of the figure, let alone gave the manufacturer its blessing.
However, Danbo figures can be bought right from Amazon, so maybe Jeff Bezos doesn't have an issue with it.
Danbo: From Manga to Meme
So what is it about Danbo that makes the Internet collectively squee? Well, just look at its face — it teems with cuteness and innocence. Because of that naiveté, Danbo fans have taken to photographing the adorable figure in various poses and situations. Danbo's most famous photographer is Arielle Nadel, who published a compilation of Danbo photos titled 365 Days of Danboard.
When asked why she selected Danbo as her muse, Nadel said that it was meant to "challenge [herself] to photograph a subject with one expression and turn it into different emotions." Nadel's project was primarily intended to help improve her skills as a photographer, but it also introduced those uninitiated with Yotsuba&! to the charming little figurine, and ultimately created one of the Internet's cutest memes.
Despite the Amazon branding, Nadel believes that Danbo's simplicity and charm override the significant product placement. In addition to that, Nadel doesn't necessarily view Danbo as Amazon's mascot: "The only tie Amazon has with Danbo is when Revoltech released variations [of the figure] with the Amazon logo on it."
What do you make of Danbo, readers? Is it simply an adorable figurine, or do you consider it a mascot for the Internet's most popular marketplace? (Or both?) Sound off in the comments below.
Meanwhile, we can all agree that the following slideshow of the best photographs is absolutely darling:
---
Related DealNews Features: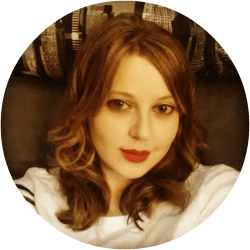 Contributing Writer
Based out of Philadelphia, Alison joined the Blog team as a contributor to share her knowledge and experience as a daily deal-slinger. She also likes cats. You can follow her on Twitter
@alidealnews
.
DealNews may be compensated by companies mentioned in this article. Please note that, although prices sometimes fluctuate or expire unexpectedly, all products and deals mentioned in this feature were available at the lowest total price we could find at the time of publication (unless otherwise specified).