What Is the Amazon Dot and Why Would You Want One?
This recently revamped smart speaker can do a lot — and for a reasonable price — but some have raised privacy concerns.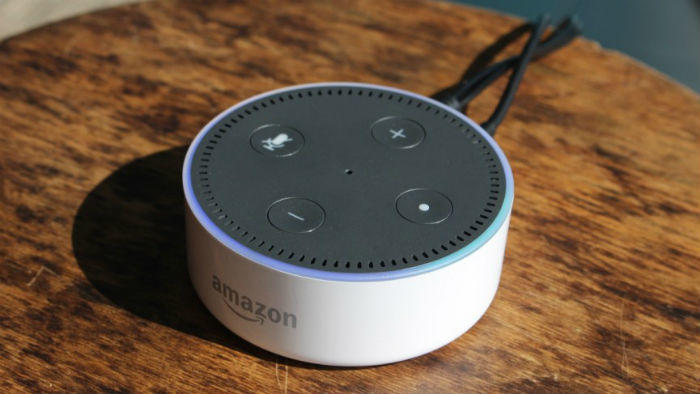 Perhaps you own Amazon-branded products like Kindles or a Fire tablets. But what about the Amazon Dot? This little gadget first launched earlier this year, and was quickly named "one of the best deals in tech" by CNET.
Now Amazon has released a smaller, second-generation Dot, complete with a lower price, improved hearing ability, and a new color option (white).
So what exactly is the Dot, and is it worth your hard-earned cash? Here's the scoop on this Amazon device.
What Is the Dot?
The Amazon Dot, more properly known as the Echo Dot, is a sister product to the Amazon Echo and Amazon Tap. The Echo was Amazon's first smart speaker, and was followed by the slightly shorter Tap and the adorably stubby Dot. All three devices make use of Alexa, Amazon's smart voice assistant. The Dot and the Echo are designed for home use in mind, while the portable Tap is positioned as a way to take the Alexa experience on the go.
SEE ALSO: Is the Amazon Tap Worth Buying?
The Dot is small, so it's not designed for room-filling audio playback. That being said, the small speaker is sufficient as an alarm clock, or as a voice assistant hub in your home office. You can also stream music, but it may not have the rich, full sound you want from a primary living room speaker.
In addition to streaming music, the Dot's Alexa access lets it read you the news, look up information, dictate your shopping list, or control compatible smart home devices (more on that below).
How Much Does It Cost?
The Echo Dot retails for $49.99, $40 less than the price of the original Dot. Amazon is offering deals for buying in bulk, too. For example, you can buy five Echo Dots and get one free, or purchase 10 and get two free.
The second-generation Echo Dot retails for $49.99, $40 less than the price of the original Dot.
In comparison, the Amazon Echo retails for $179.99, and the Tap goes for $129.99.
What Do You Need to Make the Dot Work?
If you want a richer, more room-filling sound, it is possible to pair the Dot with your existing speakers. You can connect over Bluetooth or with a 3.5mm audio cable. The only sticking point may be that the Dot does not support Bluetooth speakers that require a PIN for pairing, so keep that in mind. Browse Amazon's recommendations for speakers and devices that pair easily with the Dot.
SEE ALSO: How to Try Amazon Echo's Alexa Before You Buy
Other things you'll find helpful to have when getting your Dot set up are a reliable WiFi signal and an Amazon account. According to Amazon, the Dot does not support connecting to ad hoc (or peer-to-peer) WiFi networks. You may also find it helpful to download the Alexa App onto your tablet or smartphone. The Alexa App is compatible with Fire OS, Android, and iOS devices. It can also be accessed via a web browser.
Who Would Benefit From an Amazon Dot?
Even though the Dot is the least expensive smart speaker from Amazon, it might not be the right fit for every household. Still, it's definitely a nice addition to a home that already has a lot of smart gadgets and smart lighting. You may already control those items from a companion app, but it's nice to just be able to speak a command to Alexa to turn your lights on and off.
The Dot works with smart devices from WeMo, Philips Hue, Samsung SmartThings, Nest, ecobee, and more. This means it's easy to control lights, temperature, and even select kitchen devices with a voice command. The Dot also offers movie showtimes, local search results from Yelp, calendar integration, reading of Audible audiobooks, and text-to-speech for eligible Kindle eBooks. If you're looking for a smart hub that will help you find local restaurants, order a pizza from Domino's with just your voice, or even schedule an Uber pickup, this little device might be good to have in your home or office.
Keeping a piece of technology in your home that's always listening to what you say makes some people uneasy.
That being said, some tech insiders have raised privacy concerns. Keeping a piece of technology in your home that's always listening to what you say makes some people uneasy. The Dot is activated with a "wake word" selected by the owner. According to Amazon, when you use the wake word, the audio stream captured includes a fraction of a second of audio before the wake word, and closes once your question or request has been processed. If you like, you can also enable an "end of request sound" to signify that Alexa is no longer listening.
Want total privacy? Disable either the Amazon Echo or Echo Dot's microphone by pushing the microphone on/off button on the top of the device. You can then opt to make requests only through the device's remote, if that makes you more comfortable.
Readers, do you own an Amazon Dot or a similar smart speaker? Tell us about your experiences with your device in the comments below.
---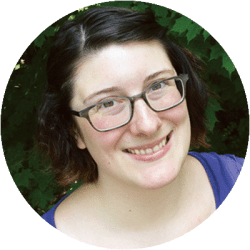 Contributing Writer
Tucker Cummings is a freelance writer based in New England. She's also written for Yahoo! TV and Tapscape. Follow her on Twitter
@tuckercummings
on Twitter for her musings on tech, TV, writing, and current events.
DealNews may be compensated by companies mentioned in this article. Please note that, although prices sometimes fluctuate or expire unexpectedly, all products and deals mentioned in this feature were available at the lowest total price we could find at the time of publication (unless otherwise specified).