10 Ways to Use Social Media to Save Money
Complain on Twitter, share referral links, and other tips to help you save serious cash with social media.
Maybe it's a generational thing. Some people love social media, and have multiple accounts across many social sites, while others are less enthused about using sites like Facebook or Twitter.
Whether you're a social media mastermind, or only active on one or two sites, chances are you aren't taking full advantage of social media to save you money. Here are 10 tips for saving serious cash on your next purchase.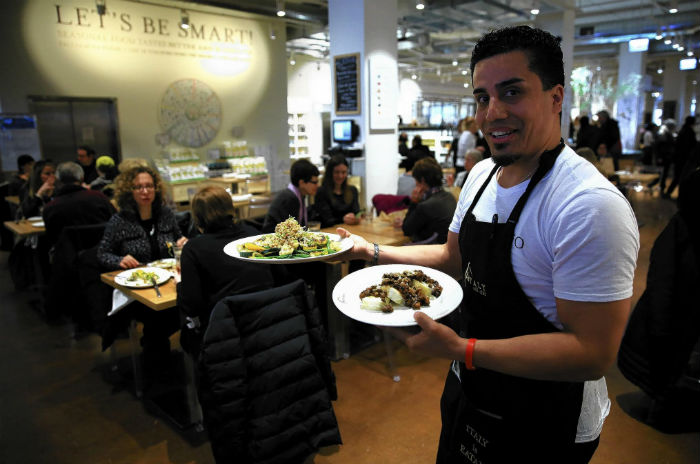 Follow Restaurants, Get a Discount
Some restaurants, particularly new restaurants that are trying to drum up business, will offer a discount if you follow them on social media. More established eateries might offer similar promotions, but only during select times (happy hour or holiday weekends, for example). Follow restaurants in your area on Twitter, Instagram, or Facebook to stay on top of their latest deals and promotions. Don't forget to also follow restaurants in cities where you travel for work, or to visit family.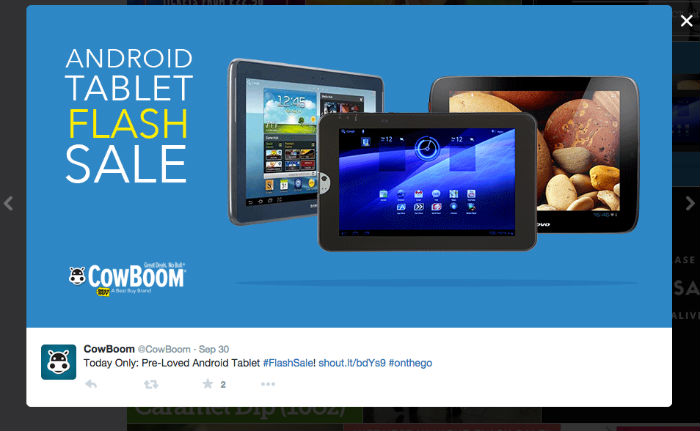 Get Early Notice About Flash Sales
Some companies announce flash sales or sample sales on their social media pages before announcing events via their website or mailing list. Doing so allows them to build a social buzz about their sales.
Make sure you follow your favorite stores and designers so you don't miss out! Look for social accounts to announce flash deals or limited-time coupons around the holidays. Christmas is a big one, but some of the smaller holidays can also be an occasion for companies to drum up sales via social media. Black Friday flash sales or other such deals usually have limited quantities, so it's important to act quickly to score those deals.
Don't want to clutter your personal Twitter feed with too much corporate filler? Set up a second Twitter account just for following your favorite stores, brands, and manufacturers, and watch that feed for sales.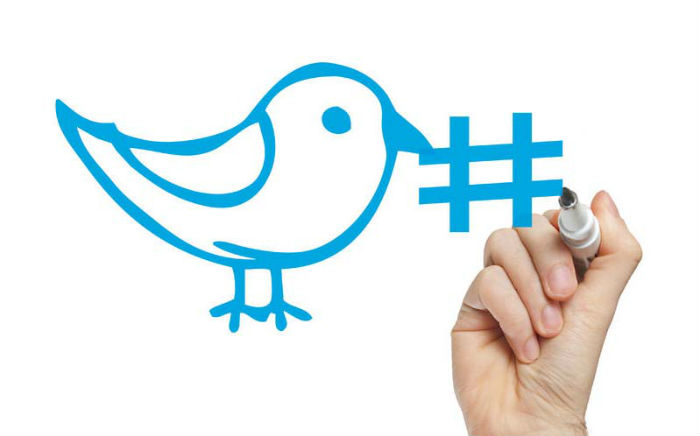 Search Hashtags for Awesome Deals
Twitter may not be your favorite social network, but it's a great tool for quickly finding related stories or trends. Search for hashtags and see what deals other people have found today. Hashtags such as #deals or #sales can be a good place to start, but experiment to find the right search query for your particular interests.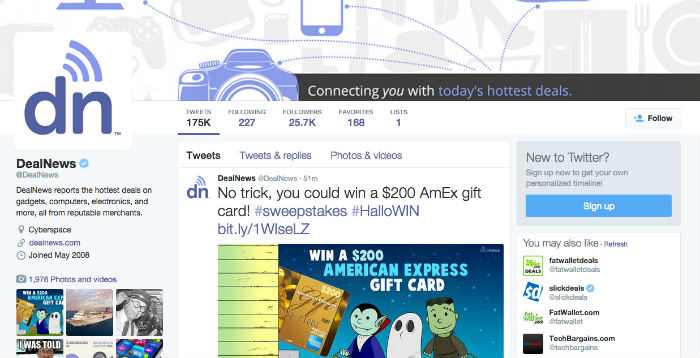 Let Someone Else Do the Work for You
While following specific brands and stores is great if you're a loyal fan, many of us are impartial to where our savings come from, so long as the deals are good. In that case, you might want to seek out deal curators that you can follow on Twitter. Naturally, we'd recommend following DealNews, but bloggers with an eye on saving can be good sources for hand-picked deals too.
Vent Your Frustrations
Had a bad experience with a product? Complain about it on social media. One negative tweet can cause a social media firestorm, so many corporate Twitter accounts are authorized to rush to your aid if you've had a bad experience. In compensation for your bad experience, some companies may offer refunds, coupons, discounts on future purchases, or other incentives to help repair the relationship.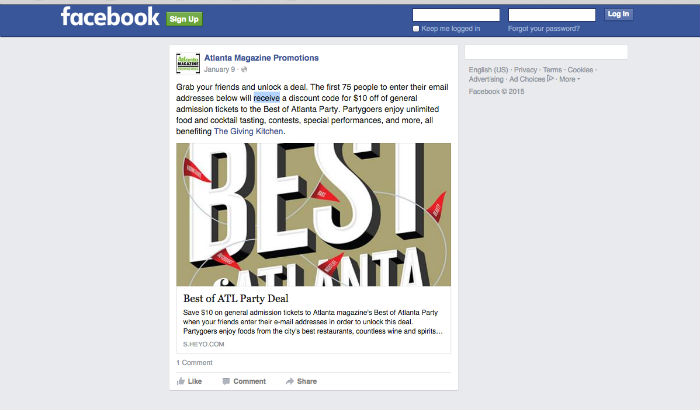 Unlock Discounts by Interacting on Facebook
Some stores will "unlock" discounts when you engage with their Facebook page. You may need to share a piece of content or complete a survey. These discounts are usually in the neighborhood of 5% or 10% off. Old Navy has been known to offer such interactive discounts.
Reap the Rewards of Referrals
Shop at a website that gives you store credit for referrals? Share your unique referral link on Facebook, Twitter, Pinterest, or any other social network you like. Clothing subscription service Stitch Fix and gourmet food basket company Hamptons Lane both thrive on the referral link business model.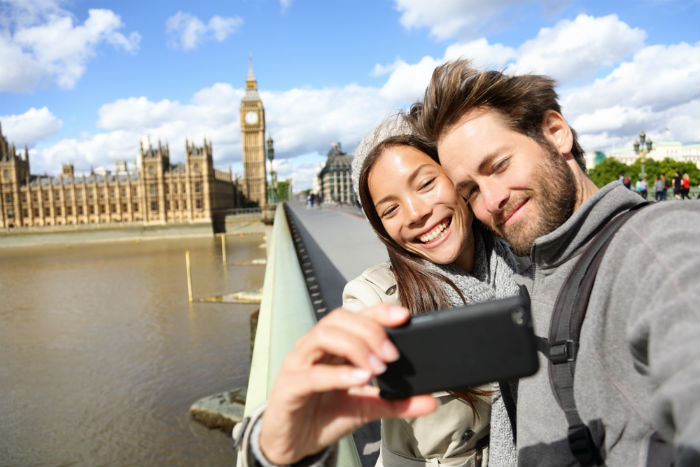 Get a Little Help From Your Friends
Sometimes an awesome deal is still just a little bit too much. Why not reach out to your friends and family via social media to see if they want to go halfsies on a major purchase? This is a great way to save money on travel, but it's also a smart way to save on smaller purchases as well. If you're the same dress size as a few of your friends, tweet them a link to a great dress on sale, and see if they'd share joint custody of the dress with you.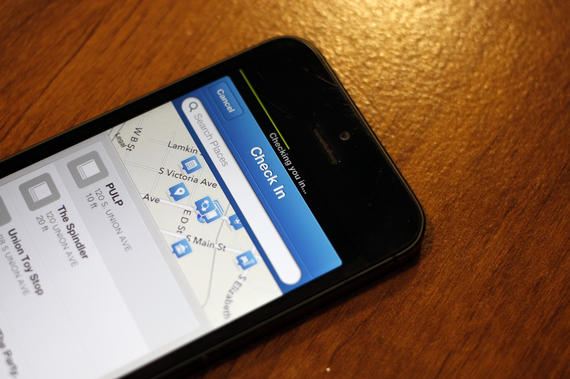 Don't Forget About Foursquare
Foursquare encourages businesses to offer special deals to customers who have checked into a location a set number of times. Frequent hotel guests might get bonus points after three stays, for example. To search for Foursquare specials near you, go to the option for "offering a special." To redeem, you generally just have to show the special deal on your phone when checking in.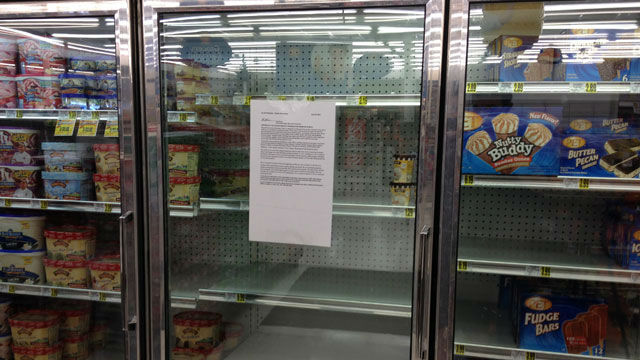 Search for Recalls to Get Refunds
Twitter is a great source of info about product recalls. Not only will you be safer, but you may even be entitled to a refund or coupons if you bought a recalled product. Knowing about recalls can also prevent you from buying products from troubled companies in the future. One good account to follow for recall notices is the official account of the U.S. Consumer Product Safety Commission.
Readers, have you ever leveraged social media to get a better deal? What brands do you follow on social media? Tell us all about it in the comments section below!
---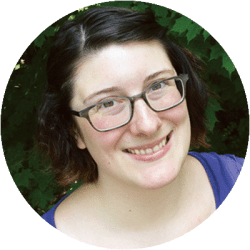 Contributing Writer
Tucker Cummings is a freelance writer based in New England. She's also written for Yahoo! TV and Tapscape. Follow her on Twitter
@tuckercummings
on Twitter for her musings on tech, TV, writing, and current events.
DealNews may be compensated by companies mentioned in this article. Please note that, although prices sometimes fluctuate or expire unexpectedly, all products and deals mentioned in this feature were available at the lowest total price we could find at the time of publication (unless otherwise specified).