7 Ways to Get the Best Currency Exchange Rates While Traveling
Withdraw cash at ATMs, wait to get money until after you arrive, and other tips to avoid being ripped off.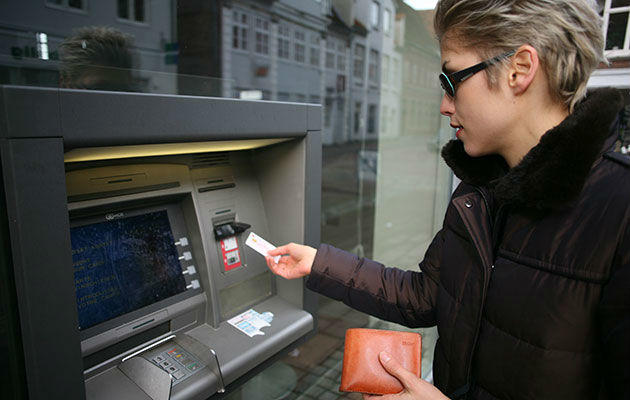 Of the many concerns when traveling abroad — electrical outlets, language barriers, etc. — currency exchange is but one. With all of the expenses that can pile up while traveling, you want to get the best exchange rate so you don't get ripped off before you've even spent a penny. If you do a bit of legwork before you leave for your trip, you can save a lot of money and hassle.
Here are seven ways to get the best currency exchange rates while traveling.
Check Up on Exchange Rates, ATMs, and More Before You Leave
Start by checking the current exchange rate of your destination country at a conversion site like XE.com. That way, you won't be surprised when you arrive. While the rate will fluctuate throughout your trip — whether you're traveling for a few days, weeks, or months — barring a major economic event like the Brexit vote, it shouldn't change too drastically. XE also offers apps for Apple, Android, and other devices. To get the most up-to-date rates, though, you'll need data or a WiFi connection.
Next, contact your credit card companies and inform them of your travel dates and destinations. This will prevent them from freezing your accounts due to suspicious-looking charges during your travels. Ask for a local number as well, so you can get in touch with the companies if your card is lost or stolen; the 800 number listed on the back will generally work only in the U.S. and Canada.
SEE ALSO: 3 Easy Ways to Use Your Phone Abroad (Without Going Broke)
Also see if your bank will reimburse you for any fees charged by other banks when you make an ATM transaction. It's worth checking the availability of ATMs if you're not familiar with your destination, too. Use the online locators offered by Plus and Cirrus, the two big ATM networks. Confirm that you have a four-digit PIN, as many ATMS in other countries won't allow PINs that are longer than that.
Finally, bring some U.S. currency with you, so can pay for cabs and food when you land on your return trip; your jet-lagged self will thank you.
Opt for Credit and Debit Cards
In general, you'll get the best exchange rates by using your credit card or withdrawing cash at the ATM. We recommend bringing at least two credit cards. You'll have the best luck with MasterCard and Visa; American Express and Discover are less widely accepted.
Additionally, some countries outside the U.S. — mainly in Europe — have transitioned to chip-and-PIN cards, in which your card is embedded with a microchip and assigned a PIN to prevent fraud. Chip-embedded cards are rolling out in the U.S., too, where 70% of credit card holders have an EMV chip card, according to a recent CreditCards.com survey.
You'll have the best luck with MasterCard and Visa; American Express and Discover cards are less widely accepted.
If you don't have a chip-embedded card yet, ask your bank to issue you one before your trip, if available. Credit cards without microchips should work at most locations, but you may run into trouble at unstaffed kiosks. So if you're buying a train ticket, for example, you may have to use cash or pay at the booth where a staff member can swipe your card.
Many credit cards in the U.S. charge a foreign transaction fee each time you use them abroad; check with your bank. You'll also get charged at the ATM, so try to limit your withdrawals to avoid multiple fees. If you travel a lot, look into signing up for a credit card that does not charge these fees. NerdWallet has a comprehensive list of these no-fee credit cards.
In Certain Cases, Consider Traveler's Checks and Prepaid Cards
Remember traveler's checks? Before the proliferation of ATMs, they were probably one of the most popular ways to carry money abroad. The benefit used to be that you could use them just like cash, but many retailers don't accept them anymore. If you buy checks, you'll likely have to exchange them for cash at a bank. You won't get as good a rate as using a credit or debit card; however, in most cases, the issuing bank will refund you if the checks are lost or stolen.
SEE ALSO: 7 Ways to Keep Your Money Secure While Traveling
A company called Travelex offers a prepaid chip-and-PIN MasterCard, which you can load up with local currency and use just as you would a credit card. Again, the rates won't be as favorable as using a credit or debit card, but it's an option for those who don't have or don't want to use their credit card abroad. One plus is that you don't have to worry about a fluctuating exchange rate. But you're limited to buying only Euros, British pounds, Australian dollars, Japanese yen, Canadian dollars, and Mexican pesos, and you'll have to pay various fees based on your usage of the card.
Exchange Money After You Arrive (For the Most Part)
Some banks and other services will sell you foreign currency before you depart, but the rate won't be the most favorable compared to exchanging money in your destination country. If you're headed to a destination with limited access to ATMs, this may be a wise option; otherwise, just wait.
However, you'll also want a bit of cash on hand when you land, so it's probably worth taking the hit and exchanging a few dollars before you leave.
Stay Up-to-Date With Mobile Payment Developments
If you use your smartphone to pay for in-person purchases, you may think that's a great option when traveling. However, Android Pay and Apple Pay are currently only accepted by retailers in a few countries outside of the U.S. That number is growing, though. Android Pay is available in the U.K., Australia, and Singapore, and Apple Pay is now in six countries.
See if Your Destination Accepts U.S. Dollars
A few countries outside of the U.S., including tourist destinations such as the Bahamas and Belize, accept the U.S. dollar in addition to their local currency. You can also spend U.S. dollars in parts of Mexico and Canada, though you'll get change in the local currency at the current exchange rate.
Try to Spend Foreign Currency Before You Leave
It's happened to the best of us: You've reached the end of your trip and you still have a pile of foreign currency. If you travel to the same country frequently, it's not the end of the world to come home with leftovers. Otherwise, try to spend the money before you leave — and not by buying junk at the airport. Ask your hotel if you can pay for all or part of your accommodations with cash, or use it for your last meal or your ride to the airport. A little bit of planning can go a long way.
Readers, what are some of your tips for getting the best exchange rate? Let us know in the comments below!
---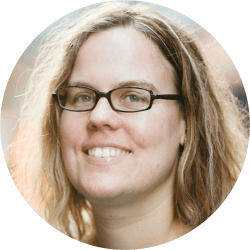 Contributing Writer
Molly McLaughlin is a New York-based writer and editor with a focus on consumer electronics and mobile. She also loves travel, food, and craft beer.
DealNews may be compensated by companies mentioned in this article. Please note that, although prices sometimes fluctuate or expire unexpectedly, all products and deals mentioned in this feature were available at the lowest total price we could find at the time of publication (unless otherwise specified).