7 Unexpected Costs of Being a College Student
Fees for parking, Greek Life, sports, and more will drain your student budget before you've ever taken a class.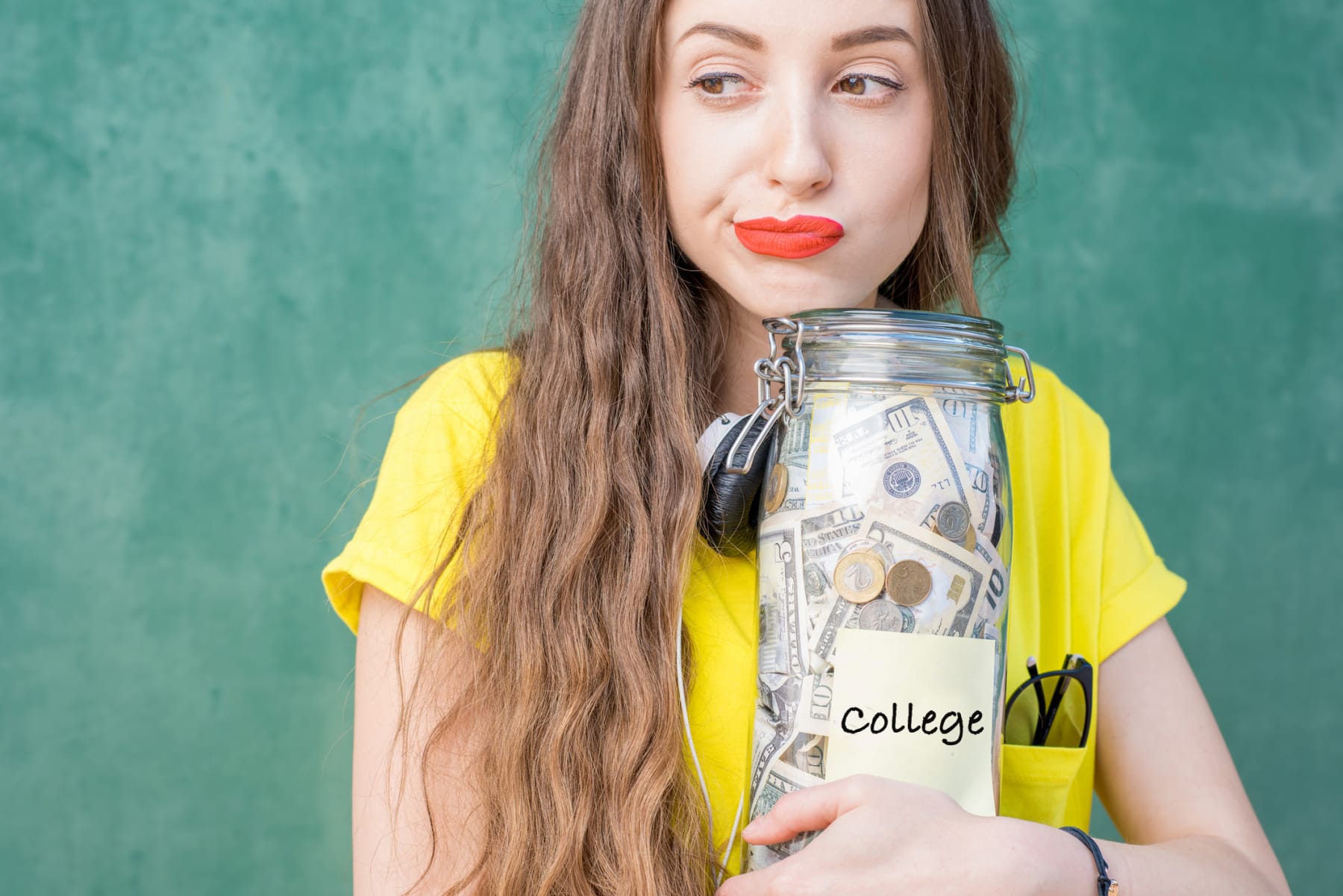 Tuition is getting more expensive, and that's just the sticker price students know they're signing up for. But a college education is full of hidden costs you may not plan for. Beyond the expected price of tuition, housing, and books, you'll find plenty of fees and other expenses that weren't in your budget.
Administrative Fees
Cost: From nothing to thousands of dollars per year
While some colleges charge a flat or comprehensive rate that covers tuition, fees, and sometimes even housing, you can't assume this will be the case. A growing number of schools supplement their budgets with pricey fees — and these costs are going up even faster than tuition. Surprise fees can run from hundreds to thousands of dollars.
A growing number of schools supplement their budgets with pricey fees — and these costs are going up even faster than tuition.
You may see technology fees, sports center fees, activity fees, building maintenance fees, and library fees, among others. While these are often listed somewhere, they may not be obvious — so ask about any mandatory fees before making your final decision on which college to attend.
Class Supplies and Fees
Cost: Textbooks cost an average $1,300 per year, but the cost of supplies and fees will vary based on the particular courses taken.
Though you probably realize books are a big expense — and one that varies a lot depending on your major — you may not know that these aren't your only class expenses. For some classes, you'll need to pay out of pocket for supplies; for example, art majors are expected to have their own pencils, paints, and more. Other courses require flat fees for studio or lab use.
There's no way around the fees, but you can often save on books and supplies. Shop around for deals (sometimes campus stores offer a nice student discount, though they don't always offer the best price) and consider buying used when it's an option. You may hardly use some books and supplies, so it could make sense to grab the book from the library or share supplies with other students. Asking someone who's taken the class before (or waiting for the first day of class to see what the professor prioritizes) can help you avoid unnecessary purchases.
SEE ALSO: What Is Tuition Insurance and Do You Need It?
To budget for these supplies and fees, ask your school for cost estimates (particularly for specific majors). The financial aid department is likely to have average expenses for you to plan around.
Parking and Transportation Fees
Cost: $200 and up per year
If you're commuting to campus to save on pricey campus housing, expect to pay for parking. Students driving to school can count on spending at least $200 per year for a parking pass, and it can cost a lot more at some universities. Still, it's probably better to pony up for a pass if you are driving. Not only will finding parking in the campus area cost you time, but parking tickets can cost a pretty penny. Even one ticket may be more than the price of a parking permit.
Students driving to school can count on spending at least $200 per year for a parking pass.
Public transportation is another option, and that also costs money. Depending on the local public transportation system, you could pay anywhere from $100 per semester to $50 per month. Still, most public transportation systems offer some form of student discount to make it more affordable.
Eating and Entertainment
Cost: Varies
While you're focused on covering the costs of education, you may forget about the many incidental expenses everyone racks up in their day-to-day life. Even with a campus meal plan — which is pricey on its own and sometimes non-optional — you need to budget for eating out, going out, and more. Everyone needs downtime!
Sure, you could set a strict budget for your student that leaves these costs out, but that's hardly practical. Make a budget for yourself or with your child to help navigate costs and set reasonable limits.
To save on snacks and drinks, buy them from the grocery store instead of the nearest vending machine. (A shared wholesale club membership might be a good idea.) Entertainment can also benefit from preplanning; a season pass for your favorite college sport or membership at a local recreation center could be great, if that interests you.
SEE ALSO: 6 Surprising Things You Can Buy With a Student Discount
Remember to check for student discounts! You're likely to find these at local eateries and theaters. Do some research in advance and frequent the places that offer the best deals.
Greek Life
Cost: Anywhere from a few hundred dollars to a few thousand dollars a year, with additional fees for pledging.
First off, the good news: Some fraternities and sororities have houses on campus and include room and board in their dues. This can actually be a reasonably priced campus housing option!
Now the bad news: Expect to spend extra on clothes, group events, and travel. However, it's the dues that can really kill your budget — and you may not know what they are until after you sign up.
If you want to be a member of a Greek organization, there's no way around paying dues. Be sure to do your homework to see what you get for your money. Your campus Greek life coordinator should be able to give you a price range. While you're probably looking for the right fit more than the right price, knowing the cost means you can budget for it (and some organizations will let you set up a payment plan).
Other Student Clubs
Cost: From $0 to over $1,000
Though Greek life is typically the priciest endeavor a student may take on, other campus clubs can also be expensive. Student-run sports clubs (rather than university-run, NCAA sports programs) require the most cash, with dues that can be over $1,000 a year. Expect sports with expensive equipment or high venue costs to be the priciest, while a more modest sport — like tennis — may cost $200 per year for club membership.
Expect sports with expensive equipment or high venue costs to be the priciest, while a more modest sport — like tennis — may cost $200 per year for club membership.
Clubs like chess and debate vary in price based on what they offer. A casual club may be free, but a group with more services — like hosting events or providing training — will usually come with a price tag attached. Expect to pay around $100 per year on average.
Like fraternity and sorority membership, there's no way around paying dues if you want to be a member. Still, finding out the costs in advance can help you decide how much you really want to join.
Travel Home
Cost: Varies, but shop around to get the best buys
If your student is attending college out of state (or even very far out of town), you'll need to budget for trips home. Airfare home for summer and other holidays can add up. But if you plan in advance and search for the best deals, you can save on these transportation costs.
SEE ALSO: 15 Top College Degrees for Return on Investment
An often overlooked cost involves what you do with a student's stuff if they come home for the summer. A fully stocked dorm or apartment will be expensive to pack up, move, and then move again in the fall. Depending on your situation, it may make more sense to put these items in storage. Expect to spend around $300 on a storage unit for the summer. That is likely less than what it would cost to rent a truck and drive home with all of their stuff.
Now that you know what to expect, you can work out a student budget that covers all of your expenses. Then the only hard part will be sticking to it!
Readers, what are some other unexpected costs that come with a college education? Let us know in the comments below!
---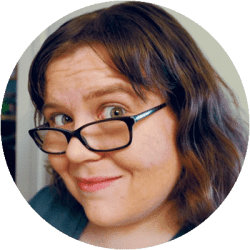 Contributing Writer
Originally working in IT, Elizabeth now writes on tech, gaming, and general consumer issues. Her articles have appeared in USA Today, Time, AOL, PriceGrabber, and more. She has been one of DealNews' most regular contributors since 2013, researching everything from vacuums to renters insurance to help consumers.
DealNews may be compensated by companies mentioned in this article. Please note that, although prices sometimes fluctuate or expire unexpectedly, all products and deals mentioned in this feature were available at the lowest total price we could find at the time of publication (unless otherwise specified).