The Deal With Dell: Your Ultimate Guide to Inspiron Laptops
This laptop line is budget-friendly, but is it a good value? We go over the pros and cons in the 3000, 5000, and 7000 Series.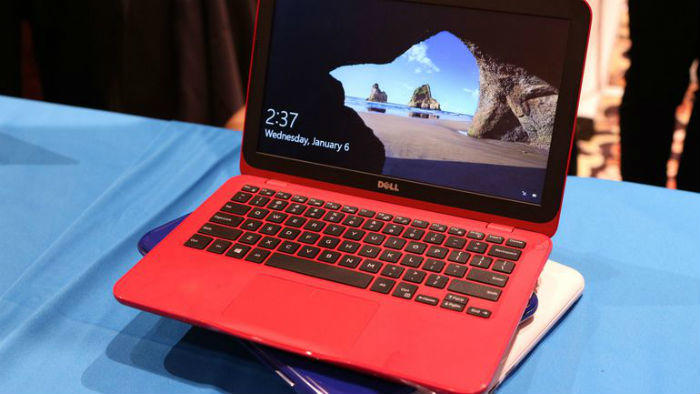 Full disclosure time: Way back in 2003, my very first laptop was a Dell Inspiron. It was like the Honda Civic of computers — quick, reliable, stalwart, carrying me through the rest of the decade without any hiccups or hardware problems.
The Inspiron always seemed much more than the entry-level computer its marketing would suggest. After years of downloads, reams of Word docs, and memory storage filled to the brim, it never lost any of its processing speed or battery life, and operated more efficiently than most others of the era.
Fast-forward to 2016, and Dell's current Inspiron lineup still belies its budget-oriented position in the market. Shoppers today will find the Inspiron gives the Macs and Notebook 9s of the world — and even Dell's own top-tier XPS machines — a run for their money. Read our guide below for a rundown of the laptops in the inspired Inspiron family.
Looking for a hybrid? Check out our guide to Inspiron 2-in-1 laptops, too.
A Look at the Dell Inspiron Range Laptops
Inspiron models are divided into three groups: the 3000 Series, 5000 Series, and 7000 Series, with starting prices ranging from $179.99 to $799.99.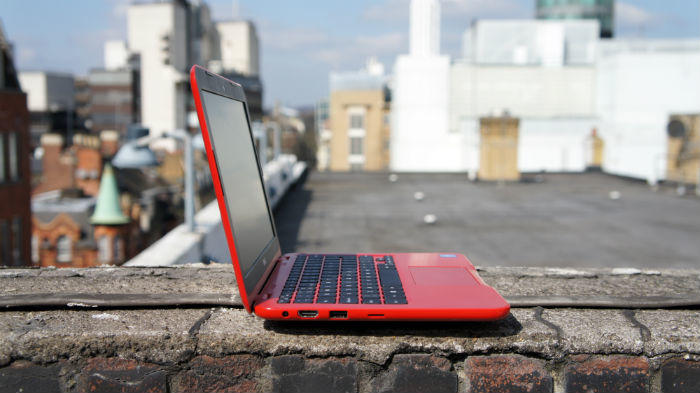 Inspiron 3000 Series: $179.99 to $449.99
Best for: Lightweight, portable performance with good battery life, as well as ample storage on the high-end models.
The base model laptop of the Inspiron range has an 11" screen/body and comes standard with Windows 10, a dual-core Intel Celeron processor, and a 32GB hard drive with 2GB of memory. Technically, it's like the "sport" version of the Inspiron: lightweight; adorned in red, white, or blue shells; and sturdy enough for portability and travel. One upgrade within the 11 3000s, with double the memory at 4GB, is available for $229.99.
SEE ALSO: How to Get the Best Deal on a Laptop for College
We'd recommend opting for the 14" Inspiron 3000. For the same price as the 11 3000 (starting at $179.99), you'll the same basic features (including a 32GB hard drive), and the same add-on options like Office 365, Adobe software, and Dropbox, but with a larger display.
The 15" 3000 models can get a bit confusing, with some big trade-offs between price and features, so choose wisely. On the two of the top laptop models in the series (both at $379.99), you can choose between a touchscreen version with a 500GB hard drive, or a non-touchscreen model with a 128GB, solid state hard drive for quicker boot time and better performance.
Pros
Affordable; most cost-efficient laptops offered by Dell
Respectable battery life
USB, HDMI, and media card ports; built-in WiFi
Cons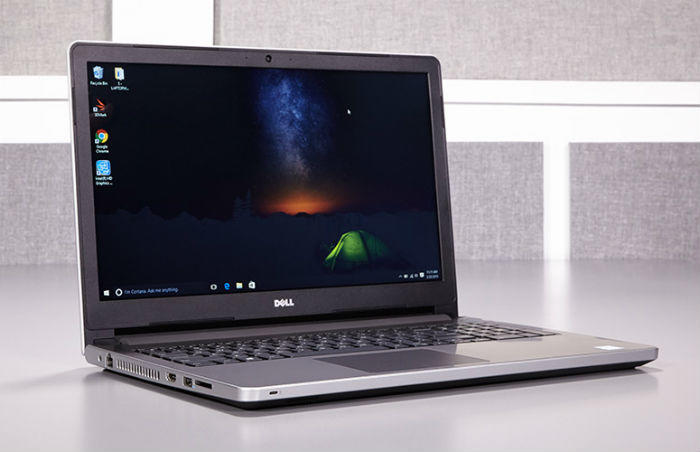 Inspiron 5000 Series: $449.99 to $799.99
Best for: Consumers who want premium processing speeds, high-resolution displays (on high-end models), and software upgrades at midrange prices.
The middle group of the Inspiron lineup offers a bit more diversity than the 3000 Series, with larger laptop display sizes — your choice of 15" or 17".
The middle group of the Inspiron lineup offers a bit more diversity than the 3000 Series, with larger laptop display sizes.
Our pick for the best compromise of cost versus function is the 15" 5000 Touch machine ($549.99). An i5 processor strikes a good balance between the i3 and i7 variants. Plus, it has standard Windows 10 and a DVD drive, a 3D Intel camera, 8GB of memory, and a 1TB hard drive.
Pros
Choice of various touchscreen models, processing speeds, and other options
Cons
Some users say the battery life is lackluster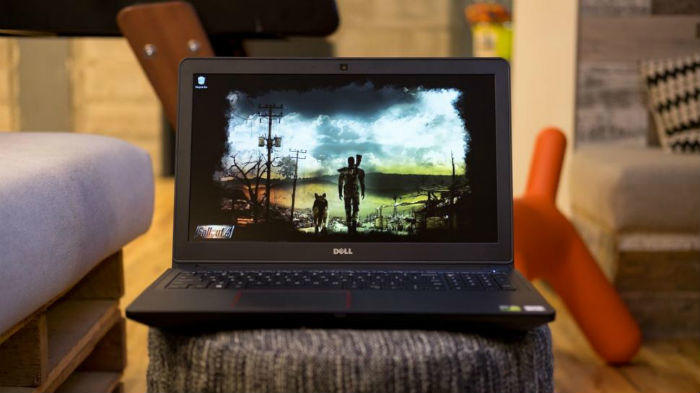 Inspiron 7000 Series: $799.99 to $1,299.99
Best for: Avid gamers; users who want premium battery life, storage capacity, and an astounding display at Inspiron-tier pricing.
The Inspiron 15 Gaming is the sole laptop in the 7000 Series (the other machines are 2-in-1s). It may leave Dell enthusiasts who are looking to trade up for a new laptop in a bit of a bind. If you leave the Inspiron line go for the base-level XPS, $799.99 gets you Dell's proprietary InfinityEdge display, which is second to none for the brand. But the XPS also comes with minimal processing speeds, memory, and hard drive storage.
SEE ALSO: 10 Handy Tips to Make Your Laptop Run Faster
The similarly-priced Inspiron 15" gaming laptop comes with better memory and a more powerful processor, but fewer hours of battery life. It's like trying to decide whether to buy the top-line of a compact car when you can get the midsized vehicle one step up for just a few dollars extra.
Gaming enthusiasts may revel in the 7000 Gaming Series edition. The most expensive versions come with a hybrid hard drive and 4K resolution to make graphics their most lifelike. (The Ultra HD touch display model will also set you back at least $1,200.)
Pros
Super connectivity allows for USB, HDMI, headphones, media cards, an Ethernet jack, etc.
Special edition for graphics and video is a gamer's pick, with processing power and resolution to match
Cons
Are Dell Inspiron Laptops a Good Value?
So is the Dell Inspiron an inspired choice? Dell has made great improvements to these laptops recently, and the 3000 and 5000 lines offer amazing value and performance, especially for the low-end models. They are often a great investment in this price range for those seeking a basic laptop.
Upper-tier Inspiron laptops, including all of the 7000 series, might be too expensive for those seeking basic computing, and not high-performing enough for more demanding users like gamers. Those considering a high-end Inspiron might be better off paying a little for a midrange setup from Toshiba or Samsung.
Readers, what do you think of the Dell Inspiron laptops? If you've purchased one, would you buy it again? Let us know in the comments below!
---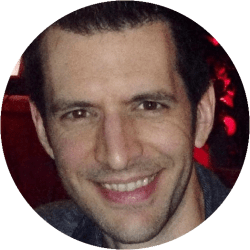 Contributing Writer
Paul Sisolak is a freelance writer who covers a wide range of topics, including personal finance, automotive reviews, travel, news and trends, entertainment, and education. He has written and reported for U.S. News & World Report, Business Insider, Huffington Post, CNN Money, StudentLoanHero.com, and GOBankingRates.com.
DealNews may be compensated by companies mentioned in this article. Please note that, although prices sometimes fluctuate or expire unexpectedly, all products and deals mentioned in this feature were available at the lowest total price we could find at the time of publication (unless otherwise specified).