USPS Slashes Shipping Prices for Online Stores, But Will You Benefit?
The postal service will likely face increased volume, and it's unclear whether the cost-savings for businesses will be passed down to the consumer in any way.
It's a good day for e-commerce companies as a recent change to the United States Postal Service's rates will slash prices by up to 58% for some business shipments. This is a huge threat to industry leaders FedEx and UPS, and could be a boon for consumers — but it could also backfire on the USPS, as increased volume going into the holidays could cause major delays.
USPS Drops Rates While FedEx & UPS Prepare to Raise Them
The changes, which went into effect on September 7, are a move by USPS to take a bigger piece of the $263 billion online retail market at a time when commercial competitors Fedex and UPS are both planning on raising rates. Currently, shipments are priced by weight, but starting in 2015 the size of the package will impact the price as well.
Both FedEx and UPS have protested the price cut, arguing that USPS is abusing its monopoly power — though FedEx and UPS lead in business shipping, USPS's daily delivery network offers a major cost advantage when increasing shipment volume — to grab a bigger piece of the e-commerce pie. Regulators, however, have seen nothing wrong with the plan, allowing the price cut to go through.
Traditionally, USPS has been a more expensive way for businesses to ship many packages, which the Postal Service suggests is why it was shipping few packages over 5 pounds. But with these new rates — and the looming rate increases from both FedEx and UPS — the Postal Service is likely to look more attractive to businesses. But which option will really be cheaper?
A direct cost comparison is difficult, since pricing on all sides varies depending on weight, distance, and a variety of commercial discounts available to FedEx and UPS customers. However, the Wall Street Journal reports that before the price cut, a 10-pound package shipped 500 miles would have cost $14.66 for large USPS customers, while the same package would cost $9.86 — plus various fees but minus discounts for large commercial carriers — for UPS or FedEx customers. Now, that same shipment would cost $7.40 from USPS, putting it in a good place to compete with FedEx and UPS for business shipments.
Just in Time for the Holiday Busy Season
The timing on these price cuts means that USPS has time to offer lower rates for packages this holiday season — and that could be a bad thing. The holidays are big business for online retailers, and in the past the surge of shipments has caused delays. Last year UPS (and, to a lesser extent, FedEx) was overwhelmed by high demand and bad weather conditions, causing deliveries to miss Christmas delivery dates. If lower prices bring more big business to USPS, the Postal Service could find its delivery network overwhelmed, too.
Both online retailers and shipping companies already make use of the Postal Service's offerings, with Amazon using USPS for Sunday delivery in select markets as well as grocery delivery in San Francisco. Additionally, both FedEx and UPS hand over packages to the post office for the last leg of the trip — typically from your local post office to your doorstep — on their lowest-cost shipping options, so many consumers are already accustomed to USPS delivering their packages.
Consumer Impact: More Stores Might Continue Discounted Shipping
It's still unclear how this pricing change will impact customers' wallets. It will be up to businesses to decide whether any shipping savings will be passed on to customers — but reduced USPS rates combined with rising FedEx and UPS rates may allow some businesses to continue offering free or low-cost shipping via USPS instead of passing rate hikes on to consumers.
As to how this will affect holiday season shipping — and whether the USPS shipping network can weather the strain — we'll just have to wait and see. No matter who you're shipping with, it's best to order early to be sure you don't wind up with no presents to put under the Christmas tree.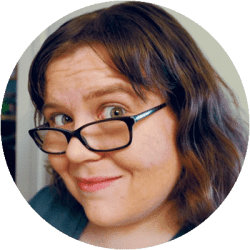 Contributing Writer
Originally working in IT, Elizabeth now writes on tech, gaming, and general consumer issues. Her articles have appeared in USA Today, Time, AOL, PriceGrabber, and more. She has been one of DealNews' most regular contributors since 2013, researching everything from vacuums to renters insurance to help consumers.
DealNews may be compensated by companies mentioned in this article. Please note that, although prices sometimes fluctuate or expire unexpectedly, all products and deals mentioned in this feature were available at the lowest total price we could find at the time of publication (unless otherwise specified).