Tiered Loyalty Programs Offer Early Access to Sales
Open your wallet and clean out the receipts and crumpled bills. Now, count how many retailer loyalty cards are wedged in amongst the credit cards and the like. Quite a few, right? (Now look at your keychain. Are there more there? Thought so!) Of the handful of these cards, we bet you only actually use two or three of them. And this behavior (or lack thereof) has retailers investing in creative, new ways to get customers to re-engage with loyalty programs — for better and worse.
According to LoyaltyOne's research group, Colloquy, there were a staggering 1,035,114,000 retail loyalty memberships in 2012. However, Colloquy also found that out of all rewards programs (including travel and financial products), only 44% of memberships were active. So if a shopper subscribes to 12 loyalty programs, he might only actively use five of them, thus creating a bit of a quandary for retailers; merchants don't care if we're using every last one of our loyalty cards, but each retailer would prefer if customers use theirs.
Incentive Programs Boost Loyalty Program Memberships
Enter incentive programs. Tiered options, in particular, have been making waves as they become more common. Tiered memberships differ from standard retail membership in that not all shoppers earn the same points towards the same rewards. Tiered loyalty programs offer different rewards based on a shopper's status, which is most often determined by how much he or she shops throughout the year. For example, with Best Buy's Reward Zone program, shoppers earn one point for every $1 they spend. After earning 250 points, they earn a $5 gift certificate. But if shoppers spend $2,500 in a calendar year, they're bumped up to Premier Silver status which awards 25% more points for purchases, plus other perks like access to special sales and free delivery.
Being a member of a higher or premiere tier can earn a consumer some great rewards. Many retailers will give members more points for every purchase once they're on a higher tier, so customers can earn discounts and gift certificates faster. Premium free shipping is common for premier loyalty memberships, as well. Some retailers will offer more intangible perks; for example, DSW Premier Rewards members receive Premier Priority Attention which gives shoppers the "best level of customer service." You may also get invited to members-only sales or gain early access to major promotional events. Last year, Best Buy let Premier Silver members buy select Black Friday deals five days before Black Friday proper. As more tier programs pop up, there may be even greater opportunity to shop major holiday sales even earlier.
The Cost of Tiered Memberships
While there are some enticing rewards that go along with higher-tier memberships, obtaining such status can be challenging. For one, the highest tiers are an expensive goal. For example, to become a DSW Premier Rewards member, a shopper would have to earn 6,000 points in a year. Aside from special deals that offer extra points, DSW typically doles out five points for every dollar spent, so a shopper would thus have to spend about $1,200 ($100/month) a year to become a premier member. Retailers that link their credit cards to reward programs can have even higher thresholds — like Nordstrom's Fashion Rewards program, where one would have to spend $10,000 or more to reach the highest tier.
This presents some obvious issues, but a notable psychological one is that shoppers might feel compelled to shop at a certain store even when they shouldn't. Like consumers who book a more expensive flight because it's offered by their preferred airline, shoppers might miss out on savings if they restrict themselves to a single store just to meet the aforementioned thresholds. Best Buy will frequently offer great prices on goods, for example, but it doesn't always beat out the likes of Amazon and Walmart. It's thus rather difficult to reach high-level rewards tiers and still remain a savvy deal shopper. While this sort of behavior may ultimately pay off for travel programs, it remains to be seen if it's worth it for retail options.
Readers, what do you think? Are you a member of any tiered loyalty programs? Do you think that they offer worthwhile perks? Sound off in the comments below.
---
Related dealnews Features: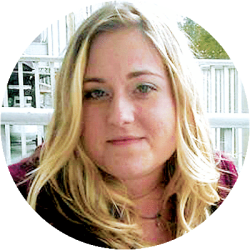 Contributing Writer
Angela Colley has covered everything from money saving technology to how the Mayans might affect your savings. She's appeared on publications like MainStreet and MSN Money. You can follow her on Twitter
@angelancolley
.
DealNews may be compensated by companies mentioned in this article. Please note that, although prices sometimes fluctuate or expire unexpectedly, all products and deals mentioned in this feature were available at the lowest total price we could find at the time of publication (unless otherwise specified).