This Week in Consumer News: Android KitKat, Chinese Delivery Drones, more
If you're sick of hearing about Miley Cyrus' demise and would rather stay informed with news that might save you time and money, then we've gleaned the brightest baubles of this week's consumer reports for your interest and insight. Top of the crop is news that Google and Nestle have joined forces to bring us Android KitKat, wrapped up in a marketing campaign even Roald Dahl would approve of. For that and more of this week's hot topics, check out our consumer news roundup below.
Android and Nestle Introduce the Sickeningly Sweet Android KitKat
About 50 million Android-branded KitKat bars are set to hit the confectionery shelves as tech titan Google joins forces with jelly bean giant Nestle to grace the new version of Android with the KitKat name. Although no financial compensation is involved, both companies will benefit from mutual mass marketing, as a Willy Wonka-style competition is launched. Customers will just need to score one of 500 specially-produced KitKats which take the shape of the Android logo to win a Nexus 7 tablet and Google Play gift cards. [The Verge]


Xbox One to Hit Shelves Worldwide One Week After the PS4
Microsoft announced that the Xbox One will be released in 13 countries across the globe on November 22 — a week after Sony's PS4 makes its mark on the gaming masses. The console will set US customers back $499. [Tech Crunch]


China Drones Home with Robotic Delivery Service
It may seem like its been plucked from the leaves of a sci-fi novel, but Chinese company, SF Express, is currently testing a drone that can deliver packages to a shopper's home. The drone can reach an altitude of 328 feet and ship parcels weighing up to 6.6 lbs. This is the first instance where such a program has been given government permission to proceed, as many national laws protecting citizens from surveillance prevent the commercialization of such drones. [Quartz]


Target to Launch a Video Download and Rental Service
Target is set to jump on the video download service bandwagon, with the launch of Target Ticket — a competitor to Walmart's VUDU, iTunes, and Netflix. It will offer users 15,000 titles and has access to content from HBO, ABC, Fox, CBS, and Showtime. Movies will be priced at around $14.99 to buy, and between $3.99 and $4.99 to rent (competitive with iTunes' prices); TV shows will also be available to download for $2.99 per episode or, on average, $34.99 per season. [Tech Crunch]


Sony Announces 4K Video Unlimited Service
Speaking yesterday at the Lincoln Center in New York, Sony announced two 4K TVs, undercutting their competitors' offerings substantially. The 55" XBR-55X850A and 65" XBR-65X850A will be available in November for $3,499 and $4,999 respectively, and although it's not confirmed, this price may be reflective of the company's decision to pull the speakers off its latest models. Sony also disclosed plans for its 4K Video Unlimited service, which will feature 70 4K movies and TV shows to buy or rent — solving the problem of what you can actually watch in that fancy new resolution. [Digital Trends]


Deal or No Deal? Kobo Announces a $399 Tablet
Canadian eBook reader company Kobo has revealed that it will launch three new tablets this fall, including the Kobo Arc 10HD 10" model which will set you back a hefty $399. Although this tablet features an improved native resolution, we wonder if many everyday-users would be bothered dishing out such big bucks for a tablet, when Apple is likely to drop its prices and provide a wider range of affordable iPads with the release of a new model this fall? [Gigaom]


Patagonia Masters Reverse Psychology
It was a brave move on Patagonia's part to urge customers to rethink their impulse buying with the "Don't Buy This Jacket" campaign two years ago. Despite asking its customers to buy used where possible and refrain from spending big bucks on Patagonia products, the company's sales increased by almost one-third to $543 million, and the brand opened another 14 stores in 2012 (which included nine months of the "buy less" campaign), showing that Patagonia's good deeds either payed off, or the employ of reverse psychology was marketing genius. [Business Week]


Things Get Hairy at Abercrombie & Fitch with Bizarre Employee "Look Policy Guidelines"
Too-cool-for-school Abercrombie & Fitch has taken its "people-branding" to another level with the introduction of employee hairstyle policy guidelines, which rule out "unacceptable hairdos" for its staff, including highlights, streaks, or two-tone hair. These rules are in addition to a number of unusual requests on the employer's behalf, including guidelines on fingernail length, the acceptable color of make-up, and facial hair. [Buzzfeed]


Could Promoted Tweets Be the Platform to Solve Consumer Grievances?
When British Airways lost Hasan Syed's father's luggage on a flight to Europe, the displeased passenger took his rage and his wallet to Twitter and slammed the company with a promoted tweet. A cutting and clever idea, the ability to punish companies which tout bad customer service with such instantaneous and negative publicity could make Twitter an effective and revolutionary tool for disgruntled consumers. [Fast Company]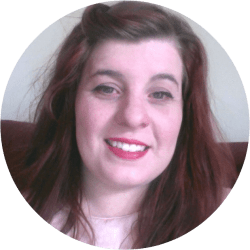 Head of Editorial
A former Fashion Editor and Boggle champion, Donna Doyle spends her time writing for DealNews, buying stationery, and trying to master cycling on the roads.
DealNews may be compensated by companies mentioned in this article. Please note that, although prices sometimes fluctuate or expire unexpectedly, all products and deals mentioned in this feature were available at the lowest total price we could find at the time of publication (unless otherwise specified).