Thinking About Buying a Nintendo Switch? Read This First
From blacked-out pixels to the short list of launch titles, here's what a prospective buyer should know.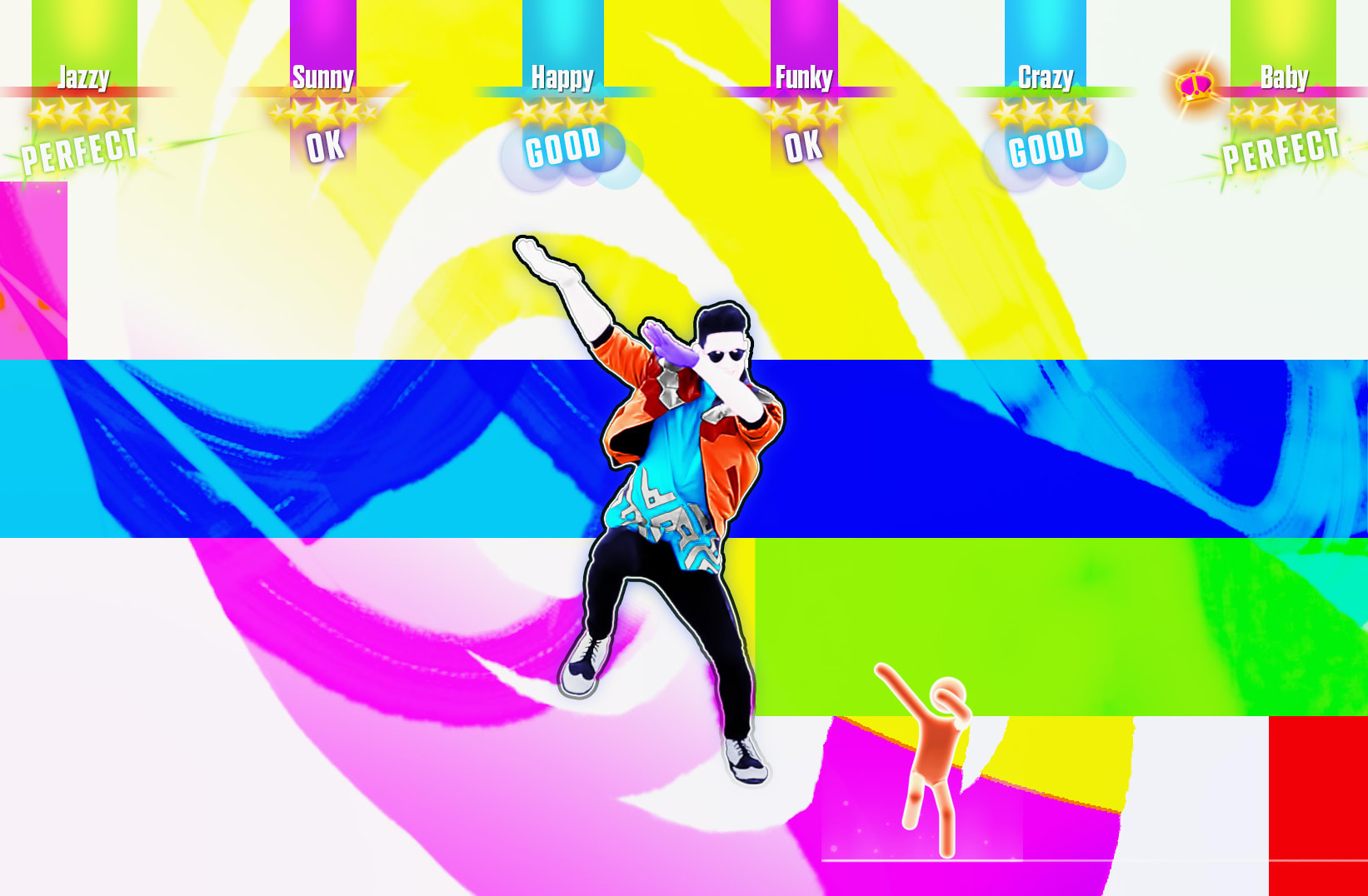 The Nintendo Switch was officially released last Friday, but users are already seeing a number of issues with their consoles. While launch-day bugs in consoles and games are pretty commonplace, some of these problems go beyond the usual.
If you've managed to snag a new Switch already, you might have encountered some of these problems. And if you're still waiting on yours, here's what you need to know before you buy.
The Biggest Problems With the Switch (So Far)
You Can't Move Save Data
In a weird throwback of possibly the worst kind, Nintendo has made it impossible to back up your save data. No memory card or cloud can help you, and there's apparently no way to transfer saved data from one console to another. It's especially a strange move considering the Switch is made to be portable, and therefore has more potential to be stolen or lost.
Nintendo made it impossible to back up your save data. No memory card or cloud can help you, and there's no way to transfer saved data from one console to another.
Even if Nintendo eventually introduces a way to save games to a cloud or memory card, that doesn't necessarily help players right now. Theoretically, you could put hours into something like Zelda, only to lose it all because of a malfunction or bad luck.
Some Systems Have Dead Pixels... and Nintendo Says That's Your Problem
While it's true that dead pixels are common with LCD screens, they're not "normal" in that you should just cope with them. But that's what Nintendo is claiming, with a number of Switch consoles shipping with dead pixels. There's a big difference between systems with pixels that are DOA and those that develop them after use. Some maintain that systems with DOA pixels would qualify as a defective product, and should be eligible for a return and refund, or exchange. However, in some cases with LCD screens, you can only return them to the vendor or redeem a warranty if they have 3 to 5 dead pixels.
This isn't the first time Nintendo has had issues with dead pixels on its systems. When the DS was released, it had the same problem. At that time, Nintendo suggested users play with their DS systems for a few weeks. If they then determined "the tiny dot was too distracting", Nintendo would inspect and repair the system as long as it was within its 1-year warranty period.
You Might Not Be Able to Sync Your Left Joy-Con
Another of the bigger issues seems to be that users are unable to sync the left Joy-Con. It's thought to be an issue with the antenna.
Part of the problem with the Joy-Cons not syncing (or even registering incorrect controls) could come from interference with nearby objects. Nintendo cautions against placing the Switch within four feet of other wireless devices, including speakers or access points. Depending on your media setup, this could be difficult to maneuver. It's also suggested not to put the Switch behind a TV, or near an aquarium or microwave, among other common devices.
There's a fix for the issue that requires you to take the controller apart to solder a wire, which will void your warranty. Proceed at your own risk.
Don't Try to Customize It With Skins
The company dbrand creates skins to customize a variety of tech devices, including smartphones, laptops, tablets, headphones, consoles, controllers, and more. In anticipation of the Switch release, it began testing different skins on both pre-launch and retail models to ensure the Switch would be compatible. Unfortunately, it became apparent that the adhesive on the skins can actually cause some unsightly damage to both the console and controllers.
SEE ALSO: You're Getting Less Than You Think With These 9 Items & Services
Because of this, dbrand posted to the Nintendo Switch subreddit and advised users not to purchase skins for their systems. dbrand provided images of the damage and also stated it would refund anyone who preordered skins for their Switch consoles. It's also posted a warning to users on its website under the Switch skins page. While dbrand has come forward, and earned a lot of respect for doing so, others have not. As such, it's highly advised that you don't try to skin your Switch or controllers.
But Do Outfit It With a Screen Protector ASAP
There are any number of things you'll want to do to protect your Switch handheld. As mentioned before, its portable nature makes it theoretically more vulnerable to damage. But if you thought it'd be safe in its dock, you'd be wrong. Apparently, the dock itself can cause scratches on the screen. If dead pixels are distracting, scratches aren't going to be any better!
Users have come up with some inventive solutions to try to prevent scratches. But the easiest thing is probably to just buy a screen protector.
A Variety of Other Issues
Although these are anecdotal and can't be substantiated, this mega thread on Reddit has users highlighting a number of other issues. For instance, people have complained of their screens flickering, freezing, or turning orange and requiring a hard reset. Some have only been able to get an output of 480p.
It's (Still) Out of Stock at Most Stores
It's difficult to find a Switch right now, but if you can it's likely going to be at a hefty markup. You can find some bundles at GameStop, but they won't ship until April 16. You might also find one if you check with your local Target stores.
6 Awesome Things About the Switch
It's Boxed With Everything You Need
The Switch console comes with the Switch tablet; a set of Joy-Con controllers in your choice of Standard Gray or Neon Red/Blue; the Switch dock for connecting to your TV; the Joy-Con Grip; two wrist straps; and two cables (power and HDMI). It features 32GB of internal storage, but this can be expanded with micro SD cards.
The screen is 6.2" with 720p resolution; however, it can output up to 1080p on a TV. While the Switch boasts a touchscreen, it's being speculated that this feature will likely be used for menu navigation, rather than gameplay.
There's a New Online Service, and It's Free (for Now)
Joining the likes of Microsoft and Sony, Nintendo will be offering its own online service. It seems similar to Xbox Live or PlayStation Plus in that it should provide access to multiplayer and co-op online gaming, voice chat, and a classic NES or SNES game every month. The biggest thing to know is that it's free, but only for now.
SEE ALSO: DirectTV vs. Sling vs. PlayStation: Which Live Streaming Service Is Best for You?
However, starting in the fall, this will become a paid service. Most games will require a paid online subscription from Nintendo if you want to play online.
The Controllers Are More Complex
The Joy-Con controllers are small, joystick controllers that can be held in each hand, much like Wii remotes. Some games will utilize both, while others will use the controllers turned horizontally. (Most of those instances will be for multiplayer titles.) As is probably expected, they have motion sensors and object detection built-in, along with a feature called HD Rumble — which is just a fancy way of saying they vibrate.
If you prefer a gaming controller that's more familiar, you can join both Joy-Cons together with the Joy-Con Grip. This method can only be used when playing on a TV, though. If all that sounds too complicated, Nintendo is also selling an optional "Switch Pro" controller, with no assembly required.
All Accessories Can Be Purchased Separately
Whether you want extra accessories, or you need replacements, all of them can be purchased separately. Unsurprisingly, they don't come cheap. Need to pick up replacement Joy-Cons? That'll set you back $80. And if you need only the left or right one, you can purchase an individual one — for $50. That Switch Pro Controller that'll theoretically be a more familiar setup? Sold completely separately right from the start, and it'll set you back $70.
There Are 3 Distinct Console Configurations
Part of the draw of the Switch is that it offers three different ways to play. You can set it up as a traditional console and play connected to your TV. Alternatively, you can disconnect the Switch from the dock, flip the kickstand, and set it up on a flat surface to play wherever you want.
SEE ALSO: The Future of Xbox Could Have a BIG Impact on Your Wallet
Of course, you can also disconnect the Switch from the port, then slide the Joy-Cons onto each side to turn the whole thing into a handheld system. The battery life will vary anywhere from 2.5 to 6.5 hours, depending on how you use it.
Zelda Is Available Now, But You'll Have to Wait for Mario
Nintendo announced that 50 companies are currently working on at least 80 games, but that doesn't mean they'll all be available anytime soon.
The long-awaited Zelda game, Breath of the Wild, released with the Switch console and has earned pretty high praise. Metacritic gives it a score of 98 from critics, and users give the game a respectable rating of 7.5.
Mario Kart 8 Deluxe is still due to be released April 28. Unfortunately, Super Mario Odyssey won't be out in time for the holidays this year — it's slated for release on December 29.
Our Verdict: Casual Gamers Can Wait
There's no denying the Switch is already incredibly popular. A certain percentage of users seem to be having some frustrating issues, though that doesn't include all owners. When it works, it seems like it's a solid console. The issues are certainly nothing that would stop hardcore gamers and Nintendo fans.
But if some of the complaints have you nervous about trying out the Switch, it's better to hold off for now. Wait for prices to drop, bugs to get worked out, and other issues to be resolved before making the plunge.
Readers, have you had a chance to try a Switch yet? What are your opinions on it? Let us know in the comments below!
---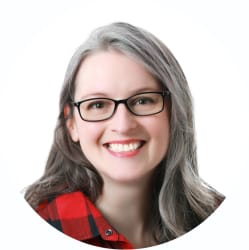 Senior Staff Writer/Consumer Analyst
Julie's work has been featured on CNBC, GoBankingRates, Kiplinger, Marketwatch, Money, The New York Times, Real Simple, US News, WaPo, WSJ, Yahoo!, and more. She's extolled the virtues of DealNews in interviews with Cheddar TV, GMA, various podcasts, and affiliates across the United States, plus one in Canada.
DealNews may be compensated by companies mentioned in this article. Please note that, although prices sometimes fluctuate or expire unexpectedly, all products and deals mentioned in this feature were available at the lowest total price we could find at the time of publication (unless otherwise specified).