7 Things You Need to Know About the New Kindle Oasis
The newest member of the Amazon Kindle family was introduced last week, and it's probably safe to say it's not what people expected.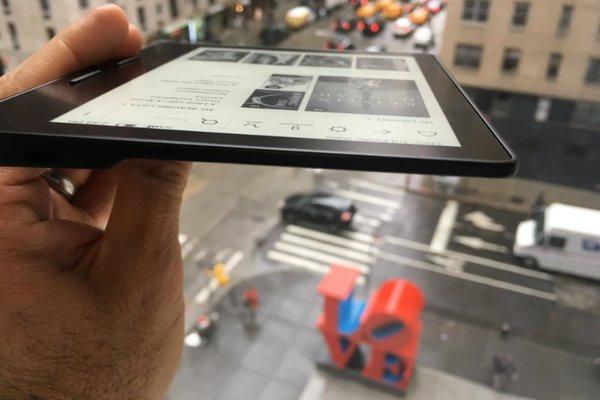 Even though speculations ran wild, the formal introduction of the Kindle Oasis last week still managed to leave a lot of people surprised. We've got the lowdown on the most important things you need to know about Amazon's newest eBook reader model, which is due to begin shipping April 27.
It's the First Kindle to Include a Case
Kindle owners are used to buying a case separately, yet the Oasis comes with one in tow. It's not just a standard case, either. It's a leather cover, available in three different colors. And in addition to protecting the Oasis, it also has a backup battery.
Together, the case and the new Kindle feel a little more like a traditional book, which is great for bibliophiles who miss that in their e-readers.
It Has a Super Long Battery Life
The Oasis on its own has a battery life of about two weeks, depending on usage and settings. The great thing about the included case is that it extends the battery life by a purported seven weeks. That's an impressive potential of nine weeks the Oasis should be able to run before needing to be charged again.
It Looks Totally Different, And the Page Turn Buttons Are Back
As Mashable pointed out, Amazon has tweaked the design of the Kindle over the years, but has kept it mostly the same overall.
But the Oasis has some major design changes. While it sports the same 6" touchscreen found on other Kindle models, it's now closer to a square shape overall. The screen isn't centered in the device, and it's only 3.4 millimeters thick. The hand grip part of the body is where elements like the CPU, storage, and battery live, and Amazon has brought back the page turn buttons for anyone who prefers not to touch the screen.
Without the cover, the WiFi-only version weighs a mere 4.6 ounces, and the WiFi-plus 3G model weighs 4.7 ounces. Even with the case, it's reported to still be incredibly light.
The Screen Rotates When You Switch Hands
The new design of the Oasis means you can switch hands differently as well. Since it has a thicker part to serve as a hand grip, it's not a matter of just moving it from one hand to the other. You actually have to rotate the device to do so. The good news is that Amazon designed the Oasis with an accelerometer, meaning when you rotate to switch hands, the screen flips much like tablet or smartphone screens do when physically rotated.
No Adaptive Light Source, But More LEDs Than Previous Models
Unlike the Voyage, the Oasis does not sport an adaptive light source. Found on some smartphones and tablets, an adaptive light source is meant to adjust the screen's brightness accordingly based on the ambient lighting of the area.
However, instead of employing that, the Oasis uses 10 LEDs. General reviews so far seem pretty favorable for the extra LEDs, and the e-reader still has an adjustable brightness scale, which users will have to set manually.
Don't Expect Typical Tablet Bells and Whistles
While some of these design features are sure to be impressive to e-reader fans, others have noted the lack of more advanced options.
While Amazon has been rolling out a multitude of products lately that communicate with Alexa, the Oasis isn't one of them. It also doesn't boast extra storage than the other Kindles; just like the others, it has 4GB on-board. If users are hoping for more interactions or features akin to something on a tablet, they'll be sorely disappointed with this offering.
It's Not Cheap
The Oasis starts at $289.99 for WiFi only and with special offers (those ads on the screen when you first wake your Kindle up). WiFi only without special offers jumps to $309.99. WiFi plus 3G and special offers bumps the price up to $359.99, while WiFi plus 3G without offers costs a whopping $379.99. Those prices don't even factor in the optional 1-, 2-, or 3-year protection plans that tack on an extra $39.99, $69.99, or $99.99 respectively.
It seems obvious that the Kindle Oasis is a pretty e-reader. It's dedicated to — and meant for — those who really enjoy reading. But for anyone who might prefer an e-reader with more versatility, this is probably not the one for them.
Readers, what do you think? Are you interested in the Kindle Oasis, or do you think Amazon missed the mark on this one? Sound off in the comments below!
---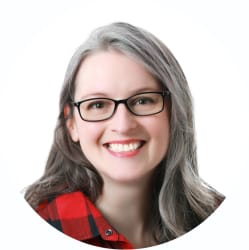 Senior Staff Writer/Consumer Analyst
Julie's work has been featured on CNBC, GoBankingRates, Kiplinger, Marketwatch, Money, The New York Times, Real Simple, US News, WaPo, WSJ, Yahoo!, and more. She's extolled the virtues of DealNews in interviews with Cheddar TV, GMA, various podcasts, and affiliates across the United States, plus one in Canada.
DealNews may be compensated by companies mentioned in this article. Please note that, although prices sometimes fluctuate or expire unexpectedly, all products and deals mentioned in this feature were available at the lowest total price we could find at the time of publication (unless otherwise specified).