5 Food Label Terms That Don't Mean What You Think They Do
Foods with 'no added sugar' can actually have lots of sugar — and that's just the start.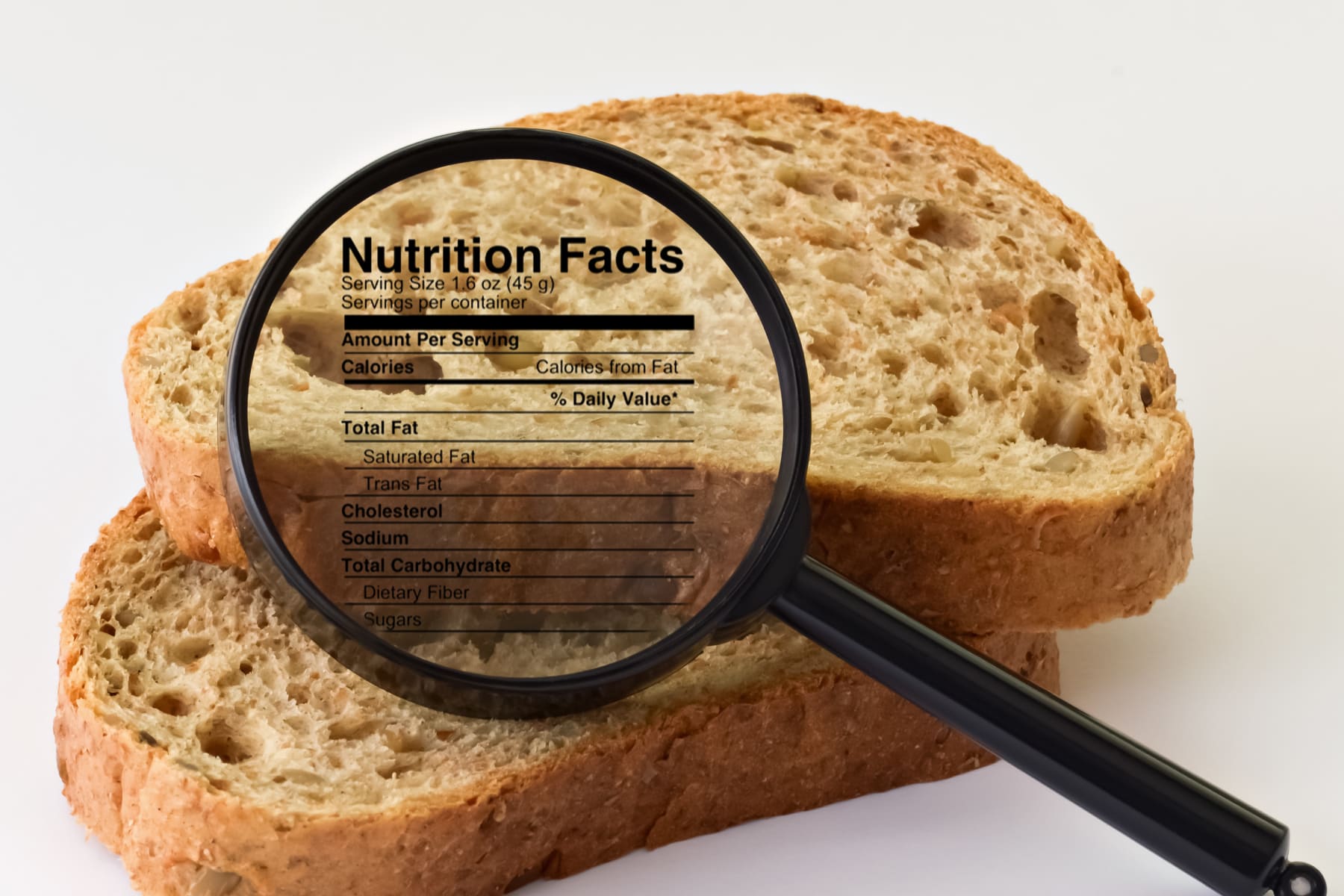 A number of recent controversies have involved misleading or deceptive labeling on food, especially with foods many consider healthy. You've probably noticed flashy labels with terms like "organic," "whole grain," or "all-natural" as you've gone grocery shopping. This isn't a coincidence. As more people have turned to organic foods and different diets, food producers have begun marketing their products differently.
Unfortunately, these marketing tactics are sometimes hard to catch. Read on for a few food label terms you should look out for during your next trip to the grocery store. And while you're focused on food, check out our tips for how to eat healthy on a budget.
5 Food Label Terms That Don't Mean What You Think
No Added Sugar
It should come as no surprise that sugar intake in the U.S. is very high. According to the U.S. Department of Agriculture, the average American eats more than 100 pounds of sugar every year. It's no wonder that food companies have started selling more "sugar free" or "no added sugar" products.
Some 'no added sugar' foods can still contain sugar levels that the World Health Organization considers too high.
However, even if a bottle of 100% fruit juice doesn't have "added sugar," there can still be a significant amount of sugar in it. According to a recent study from the University of Toronto, "packaged foods labelled with claims like 'no added sugar' or 'reduced in sugar' might have lower sugar levels than some other choices — but that doesn't mean they have big reductions in calories, and some can still contain sugar levels deemed too high by the World Health Organization."
Remember to look beyond the usual sugar suspects, too. Foods like spaghetti sauce, barbecue sauce, and yogurt can all have surprisingly high sugar amounts, according to WebMD.
All-Natural
Do you know how the Food and Drug Administration defines "natural"? Well, neither do they — not really, at least. While most people associate the word with healthy eating, the FDA considers "natural" to mean "nothing artificial or synthetic (including all color additives regardless of source) has been included in, or has been added to, a food that would not normally be expected to be in that food." This isn't a formal definition, and it doesn't include issues of pesticides, manufacturing methods, or the nutritional and health benefits of these foods.
SEE ALSO: What to Do When Your Food Is Recalled
What does this mean for you? Essentially, food manufacturers can claim their products are natural simply because they don't contain anything artificial or synthetic. This doesn't necessarily mean those products are unhealthy, but it does mean you don't have the full story on how the food was produced, processed, or manufactured.
A good way to counter this food labeling obstacle is simple: read the nutrition label on the back of the product. As noted on Health.com, you should look for the amount of sugar in the product, watch out for refined grains, and see if the ingredient list reads "like a recipe you could craft in your own kitchen."
Whole Grain or Multigrain
Over the past few decades, the benefits of eating whole grains have become common knowledge. We've learned whole grains contain components like fiber and phytochemicals that are integral to a healthy diet. However, while you've probably noticed mainstream brands like Pepperidge Farm or Kellogg's adding whole grain options to their popular products, be wary when you see phrases like "made with whole grain" or "multigrain" on food labels.
SEE ALSO: This Bad Food Habit Could Be Costing You $1,800 a Year
In 2016, a lawsuit was filed against Cheez-It manufacturer Kellogg Co. for allegedly misleading labeling on "whole grain" Cheez-Its. The plaintiffs argued that the predominant ingredient in the Cheez-Its was not whole wheat flour, but enriched white flour. Even though enriched grains contain traces of nutrition, they lack fiber and have lost important vitamins and nutrients due to processing.
A district court dismissed the case in 2017, but last year a federal appeals court ruled the case could move forward. According to The National Law Review, "the Second Circuit concluded that a reasonable consumer should not be expected to consult the Nutrition Facts Panel to correct misleading information set forth in large bold type on the front of the box."
Bottom line: Read the ingredients list, as it could be full of surprises!
Cage-Free
As the call for more natural and healthy foods has grown louder, so has the demand for ethically sourced animal products, like dairy, meat, and eggs. For eggs, specifically, the terms found on the carton labels can get confusing.
'Cage-free' isn't the same as 'free-range.' Cage-free chickens are uncaged, but they aren't guaranteed outdoor access.
It's likely that you've seen the words "cage free" on egg cartons at the grocery store, but in reality, cage-free chickens aren't as free as you might think. Though cage-free chickens are free to walk around, they typically live in big industrial barns housing thousands of birds at once, without access to the outdoors, according to Cooking Light.
Along the same vein, look out for phrases like "vegetarian fed," "all natural," "farm fresh," or "hormone-free" when you're buying eggs. If animal welfare is your main concern, these designations aren't useful. Instead, look for legitimate certifications on your egg carton from organizations like Humane Farm Animal Care, which runs the Certified Humane program, and for labels that say the eggs are "free-range" or "free-roaming," or simply certified organic.
Serving Size
Another label you might be deceived by is one claiming a product is low-calorie — or one that looks low-cal based on the serving size. Low-calorie claims may be based on that serving size, instead of on the product as a whole. And manufacturers often suggest serving sizes that are far less than what the average person would actually eat.
SEE ALSO: The Ultimate Guide to Getting Free Samples
While the FDA is working to close the loophole in their regulations that allows manufacturers to deflate serving sizes, make sure you double-check the serving size if a "healthy" product you want to buy has suspiciously low calorie amounts.
Check the Ingredient List Before Buying
If you're uncertain about the validity of a food product's label, read the ingredient list before you buy that item. Ingredients are listed in descending order by weight. And remember: The main ingredient may not be what the colorful, splashy label on the front of the box is touting. Even if a food has healthy ingredients, look at the nutrition label, too. You may be taking in far more fat or sugar than you realize, due to deceptively small serving size suggestions or claims that a product has no added sugars.
Readers, how do you avoid buying food with misleading labels? Let us know in the comments!
---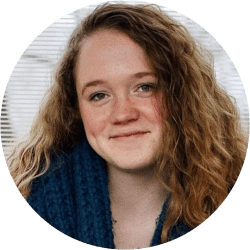 Contributing Writer
Sarah Heikkinen is an upstate New York-based freelance journalist and marketing and social media specialist. She has freelanced for several publications, including Teen Vogue, the Ithaca Times, and The Scofield. She graduated with her Master's in Journalism from the S.I. Newhouse School of Public Communications in 2017.
DealNews may be compensated by companies mentioned in this article. Please note that, although prices sometimes fluctuate or expire unexpectedly, all products and deals mentioned in this feature were available at the lowest total price we could find at the time of publication (unless otherwise specified).