The Top Brands for Refurbished Electronics Offer Discounts of Up to 50%
With millions of tons of electronics being thrown away each year, buying refurbished items is a greener choice. Follow our refurb advice, and you'll pick up quality tech for cheap.
Here at DealNews, we tend to see a lot of deals on refurbished electronics. Short of finding a working 60" HDTV on the side of the road (which has only ever happened to one person that we know of), buying refurbished is the best way we know to get absolute lowest prices on good-as-new electronics.
But most shoppers tend to have a million dollars worth of questions about refurbs: What is a refurbished unit? Why buy refurbished items instead of new ones? Which brands have the best track records on refurbs? Is there anything you shouldn't buy refurbished? Curious to know the answers? Read on for our in-depth look at all-things refurb.
Why Buy Refurbished?
Lots of people shy away from refurbished items because they think "refurbished" means "used." While some disreputable third-party sellers may try to pass off used units as refurbished, a true refurb usually falls into one of four categories, according to Lifehacker: a purchased item that was opened and then returned; a unit that arrived at the store with packaging or exterior damage; a demo unit; or an item that was returned to the manufacturer because of a production defect. Regardless of why the item came back to the manufacturer, "once a product is returned, it's inspected and deemed ready for sale again ... It can't be sold as new, so it's sold as refurbished for a fraction of the cost."
Of course, the great value isn't the only reason to buy refurbished; you'll also be doing the environment a favor. "People in the United States threw away almost 3 million tons of electronics in 2006," read an article for How Stuff Works. "Those machines carry lead and other toxic materials, which are health hazards, but they can also contain gold, silver, copper, and even platinum." By always buying new electronics, we contribute to the costly and polluting processes that go into mining all those precious metals. It's a small step, but buying refurbs is a much greener way to enjoy the latest tech.
Now let's take a look at which brands offer the best refurbished items.
Apple Refurbished Items Really Are As Good As New
Apple is the gold standard of refurbished items. During its rigorous refurbishing process, Apple "replaces defective parts, replaces the outer shell of all of the devices, puts in a new battery, and even tacks on a renewed standard 1-year warranty," according to Technology Tell. Factory-refurbished Macs and iDevices are so impressive, one CNET blogger recommends always buying refurbished Apple products instead of new ones, because he "thinks most Apple hardware is overpriced — and sees refurbs as a rare opportunity to get it for less."
How much less? As of this writing, the Apple Store's refurbished section currently offers previous-generation iPads at discounts of up to 34% off, MacBook Air laptops for up to 29% off, Apple TV media players for 24% off, and iPod touch MP3 players for up to 26% off list price.
Dell and HP Refurbs Stand Out
Although several PC manufacturers sell refurbished units through their own outlet sites, only Dell's and HP's sites are recommended by Consumer Reports. Of these two manufacturers, we tend to see a ton of coupons for Dell's outlet site, taking 15% to 40% off laptops, desktops, tablets, and monitors. HP's outlet site also has a wealth of discounts on its goods. However, be aware that you probably won't be able to customize the system configuration of that refurbished PC you're looking at, and "you don't get the latest and greatest specs on a refurb, even a good one," according to CNET.
Save a Bundle on Electronics Refurbished by Sony
Another manufacturer that's recommended by Consumer Reports, Sony's refurbished items can be hard to find on its store website. In our experience, the easiest way to see the whole selection is to simply search for "refurbished." That said, as of this writing you can save up to 50% off list price on refurbished VAIO laptops, up to 48% off on cameras and camcorders, and up to 32% off on PS3 consoles, though stock is very limited.
Picture-Perfect Prices on Canon Refurbs
Although Canon wasn't specifically recommended by any one publication, the camera manufacturer does have an above-par refurbishing process, including "rigorous function and cosmetic inspections ... performed by trained Canon technicians." All factory-refurbished Canon equipment comes with a 1-year warranty and appropriate accessories, and refurbished printers include brand-new new ink tanks or cartridges. As of this writing, you can save up to 45% off list price on refurbished digital cameras, lenses, and camcorders in Canon's refurbished section.
Authorized Resellers Offer Bargains You Can Trust
Although you can save a ton by purchasing factory-refurbished items direct from the manufacturer, in many cases you can get an even better deal by picking up a refurb from an authorized reseller. And there's an easy way to tell if the merchant you're looking at is an authorized reseller: check the manufacturer's website, and see whether the warranty is backed by the manufacturer.
Depending on the brand, well-rated authorized resellers include Amazon, Newegg, Target, and Crutchfield. Be wary of refurbished units sold on marketplace sites like eBay and Rakuten Shopping; unless the third-party seller is listed as an authorized reseller on the manufacturer's website, you could be getting a used item, a grey market item, or even a knock-off.
When Shouldn't I Buy A Refurb?
Refurbished. Reconditioned. Remanufactured. We see a lot of names for refurbs, and they're generally all referring to the same class of products. At least, that's the case when you're dealing with manufacturer-refurbished items. As you may have surmised, here at DealNews we identify these items by calling them "factory-refurbished." These refurbs were inspected and/or repaired by the manufacturer and come with a manufacturer's warranty. However, not all refurbished items are created equal.
We also see deals for items that were refurbished by a third party. With these items, the old legal adage caveat emptor (meaning "let the buyer beware") is critical advice. Our editorial guarantee says we'll never list a deal from a disreputable seller, but even good merchants occasionally sell low-quality refurbs with no warranty.
To protect yourself from low-quality refurbs, consumers should only buy a third-party refurb with both a warranty and return policy; ideally, the warranty should be backed by the manufacturer as well. Furthermore, you should read the listing carefully to see whether you'll receive all the accessories, cords, and manuals that normally come with a new unit. Above all else, "avoid buying refurbished products 'as is,'" with no warranty and no chance to return it if the item turns out to be defective.
There's no reason to shun refurbished items. Many of the all-time price lows we've seen have been refurbs. Plus, buying these products keeps them from heading to landfills, where they can't be of use to anyone. While there will always be a few bad apples, buying a refurbished unit that's backed by a solid warranty from a reputable merchant will keep you from getting burned in most cases. Caveat emptor, deal-seekers, and you can enjoy the coolest gadgets at the best discounts!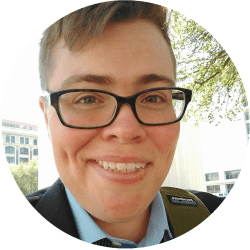 Former Senior Blog Editor
Michael added the finishing touches to most of the Blog articles on DealNews. His work has appeared on sites like Lifehacker, the Huffington Post, and MSN Money. See him rant about video games by following him on Twitter
@ThatBonebright
.
DealNews may be compensated by companies mentioned in this article. Please note that, although prices sometimes fluctuate or expire unexpectedly, all products and deals mentioned in this feature were available at the lowest total price we could find at the time of publication (unless otherwise specified).