The Pitfalls to Online Shopping
By Alison Barretta, dealnews Senior Content Editor
Online shopping is supposed to be easy. After all, it lets you buy new clothes without actually wearing any. The appeal is largely its simplicity and immediacy. But as the dealnews staff can attest, online shopping frequently hits user stumbling blocks that complicate the process.
See that rage face? Our editors test (or essentially "purchase") nearly 300 deals a day, and by our very informal count, they make this face at least a dozen times. (This is a modest estimate.) As it turns out, not all sites are actually optimized for ease of use, and a smooth, positive user experience isn't always on the horizon. From buggy shopping carts to unreasonable hoop-jumping for a discount, our editors have seen it all. No merchant is 100% hassle-free, and even some of our favorite sites fall victim to at least one not-so-user-friendly shortcoming.
Because we are experts when it comes to online shopping, we decided to list the most common pitfalls our editors see, with notes about what would help these sites run silky smooth.

The Trouble with Coupons
One unpopular practice among our editorial staff is when a store withholds the opportunity to redeem a coupon code until the final stage of checkout, after all information has been entered — including credit card information. (Kohl's and Amazon are two merchants that do this.)
From a deal hunter's perspective, this is a time-consuming task, and when a coupon turns out to be invalid or expired, it puts a damper on what seemed like a great bargain. From a consumer standpoint, it can also be a bit risky, as it could lead to accidental purchases. (Ask one of our editors what she did with the six boxes of oatmeal she mistakenly bought while testing a coupon.) Most sites don't reject dummy credit card information, which is ideal for those who are "just browsing," but some sites require real data, which means the buyer must be extremely confident in a potential purchase.
And then there are the occasional retailers that really want you to fight for your coupon discount: You must sign in (or create an account) to apply coupons. Fair enough. But then, once you apply the coupon, you're asked to sign in again before you can see the discount. Then, some coupons don't even reflect their discount until the final stage of checkout. (If you've ever tried to redeem coupons from newegg, then you've experienced this at least once.)
Our preference: There should be a coupon code box available in the shopping cart, and it shouldn't require a sign-in or additional information. American Eagle coupon codes and promos at Dell Home both operate like this.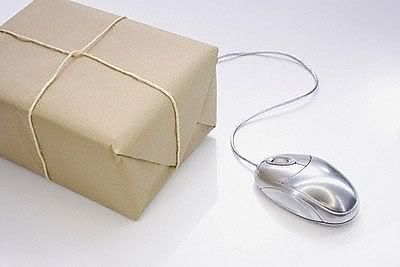 The Search for Shipping Costs

Many stores either offer a flat-rate or tiered shipping system, and the cost for your order is typically easy to figure out in-cart. Other stores understandably charge variable shipping rates, usually based on an item's size and weight, or your shipping location. But when such sites also keep the charge inexplicably hidden until the final stages of checkout, it becomes a major shopping deterrent — especially when shipping costs can make or break a bargain.

For instance, take the ever-so-popular online merchant Amazon. Unless you subscribe to Amazon Prime (which offers free 2-day shipping on anything sold by Amazon), purchases over $25 always ship free, and select categories have set rates. (For example, video games always ship for $4.98.) But how about apparel, hardware, or toys? Shipping costs for those items can vary greatly, and the only way to find out is near the final stages of checkout.

Meanwhile, Walmart, another well-known retailer, only displays shipping costs for select items that are eligible for free or 97-cent shipping. Again, our editors would prefer less guesswork and more consistency in presenting this information.

Our preference: Display shipping costs point-blank on the product page (the way newegg does). Otherwise, provide a shipping calculator in-cart (like HP Home & Home Office), or directly on the product page (like B&H Photo-Video). Above all, be consistent in how this information can be accessed.


Avoid the Flash Mob

Many sites use Flash in small doses (frequently with product images, like at Walmart and Macy's), which is tolerable for our busy web browsers. And then there are sites that heavily rely on Flash to grab a consumer's attention. (It's especially prominent among athletic apparel merchants and restaurants.)

What does a full Flash site bring? Slow load times, browser crashes, and sad faces. Often times, Flash sites have difficulty in remembering search filters when you click the "back" button, and sometimes, the "add to cart" button fails to appear at all. In many cases, the razzle-and-dazzle of Flash-heavy retail sites can be totally lost on our browsers.

Our preference: It seems simple enough — curb the Flash. If it's absolutely necessary, limit it to front page sale banners and/or item images. Remember, everything in moderation!




It's Time to Play "Guess the Stock!"

When shopping at a brick-and-mortar store, you can often ask a sales attendant to check the stockroom if you can't find a particular item on the floor. In lieu of a real-life store employee, most retail sites provide such information by spelling it out or removing the out-of-stock item altogether.

But some sites don't make it as obvious — one example being JCPenney. These sites may leave a product online and within a result page even after it sells out, which means consumers have to wait until the product page loads only to find out that what they're seeking is unavailable. Or, there will appear to be stock — until you add it to cart. This is especially frustrating for items like apparel, which can have several variables: size, style, and color combinations. (Is it completely sold out in blue, or just unavailable in a size small?)

There are sites that display stock information on product pages, but often, they're extremely vague — "Only a few more left in stock!" — or totally incorrect. Some retailers incorrectly label select items as "limited quantities," but do not update their inventory information in real time.

Our preference: If it's not in stock, say so! Or, even better, remove it from the site entirely. And if you want to note that stock is extremely limited, be precise. Amazon is excellent at maintaining stock info in real time.


We've aired our grievances, but now we want to hear from you: What can spoil your online shopping experience?

Photo credits top to bottom: The Meme Store, Retail Chief,
© photo division/bilderlounge/Corbis, Wiz Marketing, and Melissa Mars
DealNews may be compensated by companies mentioned in this article. Please note that, although prices sometimes fluctuate or expire unexpectedly, all products and deals mentioned in this feature were available at the lowest total price we could find at the time of publication (unless otherwise specified).