The High Price of Caped Crusading: Batman Pays Too Much for His Gadgets
When you're a superhero, you can expect to incur a few work-related expenses. You need a suit, of course, but that's just the beginning. As the only founding member of the Justice League to not have superpowers, Batman understands that a real hero needs gadgets. Recently, Mashable ran the numbers, and determined that it costs Batman approximately $134,735,100 to do all his crusading. But, being the Super Savers that we are, we wondered if we couldn't encourage Batman to cut back on his overhead costs by shopping around.
Although we can't help the Dark Knight find price lows on one-of-a-kind items like the Batsuit or Wayne Manor, we do know that he's overpaying for some of his gadgets: Mashable estimated that gadgets account for about $88,100 in Batman's budget, yet a casual search revealed that he could save as much as $2,369 on his utility belt accoutrements if he exercised his price-comparison skills better. For example, one would think that the World's Greatest Detective would consider checking Amazon or Google Shopping before dropping $500 on a lock-picking kit; we found one for just $12 shipped. Regardless, check out the full rundown of Batman's expenses in the infographic below.
Of course, maybe $2,400 is pocket change to a man like Bruce "I'm Buying This Hotel" Wayne. Mashable also put together cost breakdowns for several less-affluent superheroes, including Spider-Man, The Hulk, Wolverine, and Superman, and they could all afford to cut back. Peter Parker's dates with Mary Jane cost $6,344 a year?! Seriously, Spider-Man, just sign up for Groupon or LivingSocial or something.
What do you think, readers? Could you afford to be a masked vigilante? Or would you have to be Bruce Wayne-wealthy (or the victim of a mutation-inducing accident) to even think about fighting crime?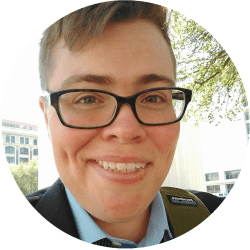 Former Senior Blog Editor
Michael added the finishing touches to most of the Blog articles on DealNews. His work has appeared on sites like Lifehacker, the Huffington Post, and MSN Money. See him rant about video games by following him on Twitter
@ThatBonebright
.
DealNews may be compensated by companies mentioned in this article. Please note that, although prices sometimes fluctuate or expire unexpectedly, all products and deals mentioned in this feature were available at the lowest total price we could find at the time of publication (unless otherwise specified).