The Future Is Now: All the Ways You'll See 4K Content in 2014
From Netflix and Amazon shows filmed in 4K to Sony's collection of upconverted movies, we're already living in a world filled with ultra HD content.
It was only a few months ago when several of us at DealNews looked at 4K technology and asked: "How much resolution do we need?" However, according to every major TV manufacturer's panel at this year's Consumer Electronics Show (CES), 4K is the future of television, whether consumers need it or not. Of course, one of the main arguments against ultra HD has been that no one is making 4K content ... until now.
This week, we've learned that 4K content is more a forgone conclusion than a far-off dream. Companies like Netflix and Amazon have partnered with studios to create native 4K shows and movies, while Sony already boasts a library of up-converted 4K content. One TV manufacturer has bet the farm on 4K, choosing to drop 3D support altogether. With the sudden surge in ultra HD media availability, one thing is certain: the arguments against 4K are getting weaker.
You Can Watch House of Cards and Cat Videos in 4K
Netflix has jumped in bed with Sony, LG, Vizio and Samsung in order to build the buzz around 4K because all of Netflix's original programming will be shot in the ultra HD format from now on. And Netflix isn't wasting any time! According to USA Today, "Netflix CEO Reed Hastings appeared during an LG Electronics press conference at CES on Monday to announce that the second season of House of Cards will be available for streaming in 4K" in February.
Incidentally, if you'd like to (theoretically) view the 4K trailer mentioned above, you can find it on YouTube, viewable thanks to Google's new VP9 codec, which was rolled out just in time for CES. The royalty-free video format supports 4K streaming, but that's not all it can do. In a recent interview with GigaOm, Francisco Varela, Global Director of Platform Partnerships at YouTube, said the new format can even help eliminate buffering on all HD videos: "The use of the codec won't just help YouTube to deliver higher resolutions at reasonable bitrates, but also reduce the amount of data necessary to stream regular HD videos by about half."
Netflix-contender, Amazon is also betting high on 4K having announced last month that all of its 2014 original programming would be filmed in ultra HD. "We're excited about 4K and the future of Ultra HD technology, particularly as we move into drama series next year," Amazon Studios Director Roy Price said in a statement. "We think customers are going to love watching these series in the highest resolution ever available to consumers." Unlike Netflix, thus far Amazon's only partner in the realm of TV manufacturers is Samsung.
TV Manufacturers Offer Multiple 4K Content Avenues
TV manufacturers themselves have been busy developing their own 4K content delivery schematics. Samsung is developing an ecosystem of 4K apps. According to Engadget, "the Korean tech giant has just announced partnerships with companies that will deliver 4K to the masses. Amazon, Comcast/Xfinity, DirecTV, M-Go, and Netflix are all working with Samsung to stream the higher-resolution video format through their native Smart Hub apps."
For its part, Sony is adopting a more holistic approach to providing 4K content to viewers. Last year, the tech giant launched its own 4K digital video store, which features more than 140 movies and TV shows that have been up-converted to the ultra HD format. What's more, "Sony owns a film studio, which means several upcoming major movies are being shot in the ultra high-def format. [The company is] also releasing a new line of cameras and camcorders with 4K recording capability," according to VentureBeat.
However, no one seems to be betting higher on 4K than Vizio. While the company's Chief Technology Officer, Matt McRae, would only tell The Verge that Vizio plans to deliver 4K content through streaming, McRae was confident that Vizio's TVs would be "aggressively" priced. Furthermore, Vizio is so confident that 4K is the wave of the future that it has "done away with 3D playback entirely."
Clearly, a lack of content won't prevent people from purchasing a 4K TV in 2014. Of course, there are other reasons why someone might avoid buying the new TVs, like their massive size or the higher cost associated with brand-name models. Readers, what do you think? Does the sudden availability of 4K content mean you'll switch to the new format? Or will you watch the new season of House of Cards in good ol' HD? Sound off in the comments below!
---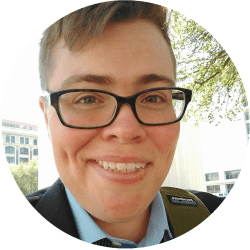 Former Senior Blog Editor
Michael added the finishing touches to most of the Blog articles on DealNews. His work has appeared on sites like Lifehacker, the Huffington Post, and MSN Money. See him rant about video games by following him on Twitter
@ThatBonebright
.
DealNews may be compensated by companies mentioned in this article. Please note that, although prices sometimes fluctuate or expire unexpectedly, all products and deals mentioned in this feature were available at the lowest total price we could find at the time of publication (unless otherwise specified).