We Hope You Didn't Pay Money to See These Box Office Bombs
The summer blockbuster season has come to an end, and while there were some notable success stories, there were also a handful of box office bombs that laid waste to Hollywood studio budgets — namely, Disney's The Lone Ranger. The movie joins a time-honored list of film flops with a toxic mix of pre-screening hype and post-opening horror, and we're definitely not talking the zombie thriller type (unless you look at the stunned faces of moviegoers).
The Lone Ranger was very expensive to make; a reported $250 million, in fact. And as the movie rides off into the sunset of bloated film infamy (with Depp no doubt saving his monster tin of white face paint for his next Tim Burton flick), we decided to look at some other Hollywood bombs that preceded it. While a few have been redeemed (at least somewhat) by time and perspective, others stand out as the bloated, egotistical train wrecks they were, and always will be. So without further ado (or is that doo doo?), we invite you to hold your nose, pull up a seat, and recall some costly cinematic failures that put the tin in Tinsel Town — and make our own blown budgets seem trivial.
R.I.P.D. (2013)
Budget: $130 million

Anatomy of a Bomb: You have to wonder what Hollywood honchos were thinking when they cast Jeff Bridges in a sci-fi action comedy, which sounds like Robert De Niro starring in a Smurfs sequel. This film failed to recover even a tenth of its budget on opening weekend, and led a summer of high-end Hollywood failures at the box office, which includes the aforementioned Lone Ranger and Dreamworks Animation's Turbo. But R.I.P.D. was both a box office and critical dud. As Time's Richard Corliss put it: "A half-hour into the film, it feels like the eighth day of jury duty."



John Carter (2012)
Budget: $250 million

Anatomy of a Bomb: The science-fiction genre gave us Star Wars, but it also gave us films like this one, which combines Green Martians and a Confederate Army captain in a way that suggests a melange of meat loaf and bubble gum. It did so poorly that Reuters predicted it would go down in history as "Hollywood's biggest loser" of all time. The losses were so devastating that it nearly tanked Disney's stock price, which stayed afloat thanks to healthy theme park attendance last year. The film wound up doing really well in Russia, and made more than its initial cost, but when you factor in production and worldwide marketing, John Carter balloons to a cost of more than $350 million. That sounds like a sci-fi treatment all its own: "The Mars Bomb and the Mouse."



Mars Needs Moms (2011)
Budget: $150 million

Anatomy of a Bomb: Speaking of Mars bombs ... you have to wonder why anyone, and we mean anyone, would use ghoulish motion capture to make a kids film. The creepy-looking technology made an unholy mess of Tintin and The Polar Express, the latter film directed by Robert Zemeckis, who also produced Mars Needs Moms. And while cartoonist Berkeley Breathed's book about a mother abducted by space aliens is cute, it hardly seemed substantive enough to warrant feature film treatment of this magnitude. Mars also ranks as one of the first documented instances where bad word of mouth via social media did in a film on its opening weekend. It grossed less than $2 million in its first day in more than 3,000 theaters, and various estimates place it among the top five box office bombs of all time.



Battlefield Earth (2000)
Budget: $44 million

Anatomy of a Bomb: When John Travolta called L. Ron Hubbard's sci-fi pulp tome "the fine wine of the genre," you have to wonder whether he'd been drinking too much rotgut. Hubbard is of course the late head of the controversial Scientology church, of which Travolta is a member. And right from the start, Battlefield Earth had haters who charged that Travolta was using it as a twofer to recruit Scientology members and fund the church. While $44 million isn't much of a budget by today's standards, some sources place the figure closer to $80 million, and the flick grossed a paltry $21.5 million. Maybe it would've done better as a mash-up of previous Travolta films; we're liking the idea of Galaxy Night Fever.



Cutthroat Island (1995)
Budget: $98 million

Anatomy of a Bomb: As the years progress, it may seem like bombs are getting more expensive to blow up (and they are), but this one still cost more than $150 million in today's money. This Geena Davis / Matthew Modine film was so expensive, it drove Carolco Pictures into bankruptcy, and it's still listed in the Guinness Book of World Records as the biggest box office flop of all time, a dubious honor that John Carter may eventually claim. In this romantic comedy-action film, Davis stars as a female pirate who scalps her dead father for the piece of a treasure map he's hiding on his pate. It got mixed reviews at best; as Scott Weinberg writes on DVD Talk, "The movie's pretty darn rotten. And yet … for all its generic plotting, stilted dialogue, and disinterested performances, there's still something strangely watchable about [it]."



Waterworld (1995)
Budget: $175 million

Anatomy of a Bomb: As a snide reference to Ishtar (see below), critics dubbed this film Fishtar when its budget almost doubled from its initial figure of $100 million. As producer and star, Kevin Costner was plagued by setbacks and disasters, some natural and some of his own making. At one point, a hurricane collapsed his elaborate seawater set, and Costner fired musician Mark Isham from scoring chores because his efforts were deemed too bleak. Waterworld managed to break even, but proved a huge disappointment given all the pre-release hype and the budget overruns, which made it the most expensive film ever produced at the time. Yet the bomb lives on, oddly enough, as an attraction at three Universal Studios theme parks. Maybe if Costner set out to create a water park instead…



Ishtar (1987)
Budget: $55 million

Anatomy of a Bomb: That's $114 million in 2013 dollars, a steep price driven largely by the all-star cast, which included Dustin Hoffman and Warren Beatty, and location shooting in Morocco. The two starred as clueless songwriters who take a gig in Morocco, where they get swept into a plot to overthrow the Emir of the fictitious nation of Ishtar. It played to puny box office returns ($14.3 million) and terrible reviews, but some have grown sympathetic to the film, and with good reason. The bad songs Hoffman and Beatty sing with so much earnestness came from the pen of Paul Williams, and are really quite funny. But many moviegoers didn't get that the songs were intentionally bad, but sung by guys who thought the ditties were great. Confused? So were viewers a quarter century ago.

The lesson amongst all these failures is that, if you're going to go bad, you might as well do it well — and cheap. Case in point: In 1959, a deluded young filmmaker named Ed Wood released the sci-fi schlockbuster Plan 9 From Outer Space. It was a melange of cut-rate special effects, terrible acting and writing, and cheap silent clips of washed-up vampire thespian Bela Lugosi. In time, the movie went on to capture the stinky distinction of "worst movie ever made" from critic Michael Medved, though it's arguably a good film because it's so laughably bad.

Best of all: Plan 9 was made for a budget of only $60,000, just under $500,000 in today's money. But it was immortalized for all time when a certain screen actor portrayed the lunatic Wood in 1994. His name? Johnny Depp. Go figure.
---
Related dealnews Features: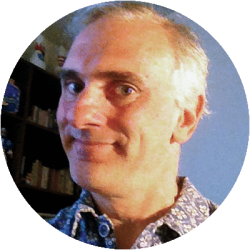 Contributing Writer
Lou Carlozo is a DealNews contributing writer. He covers personal finance for Reuters Wealth. Prior to that he was the Managing Editor of WalletPop.com, and a veteran columnist at the Chicago Tribune.
DealNews may be compensated by companies mentioned in this article. Please note that, although prices sometimes fluctuate or expire unexpectedly, all products and deals mentioned in this feature were available at the lowest total price we could find at the time of publication (unless otherwise specified).