7 Features to Consider When Buying Carry-On Luggage
We look at the size and weight rules for most airlines, as well as other features to consider when finding the best luggage deals.
The days of airlines offering free checked bags have gone the way of in-flight smoking and gate-side farewells. So now is the time to invest in the best carry-on luggage that meets the size and weight requirements.
We look at bag requirements common among the major airlines, as well as other features to consider when finding the best luggage deals.
Size: Regulations Vary by Airline
While the Federal Aviation Administration controls the regulation of some child safety seats, acceptable carry-on size is determined by the airlines alone. Don't let a false claim of "FAA-approved luggage" be a factor in determining what you buy.
Instead, check the policies of the individual airlines. Most allow for one carry-on and one personal item, such as a purse or laptop bag.
SEE ALSO: This Airline Wants to Make Your Delay Less Miserable
Remember that bin sizes vary, and older planes and small commuter carriers may not have as much storage space as newer or larger airplanes. On those flights, you might be allowed to keep one personal item with you, while your carry-on is tagged and put in the cargo bin for the flight.
Traveling outside the U.S.? Remember non-domestic airlines often have smaller carry-on dimensions.
Weight: Does Your Carry-On Bag Need a Slim-Down?
Though a few U.S. airlines have a carry-on weight limit of 40 pounds, many don't specify how heavy your bag can be. When traveling outside of the United States, keep in mind that airlines often have smaller weight limits for carry-ons — and these rules are enforced.
Shifting excess weight to another suitcase might help, but there's likely a fee for overweight checked items as well.
SEE ALSO: Airfare Cheapest Since 2010, But Are You Getting Your Money's Worth?
To avoid additional baggage fees, consider a carry-on made with lightweight, durable materials, such as ballistic nylon, high-density polyester, and fiberglass. Lightweight carry-ons are typically classified as less than 10 pounds, though the lightest models weigh in at around three pounds. Lightweight carry-ons are available as backpacks or with hard shell exteriors as well.
Other Features to Consider
In addition to the specific requirements for carry-on bags, there are some standard guidelines that apply to all luggage to keep in mind while shopping.
Soft Shell or Hard Shell
Carry-ons in high-tech fabrics are more resistant than ever to wear and tear. And hard shell luggage is now more lightweight and made with materials like polycarbonate, which is less likely to crack. Some hard shell designs even have easy-zip opening front pockets for last-minute items and electronics. Hard-shell carry-ons, however, have less give while being stowed onboard an aircraft.
Zipper Quality
Zippers are prone to breaking, and it's especially inconvenient when you're miles from home (or the ground). Opt for durable metal or plastic zipper chains versus coil zippers. Many bags also have self-repairing zippers, so travelers can simply move the zipper pull over an area where the teeth have separated to reseal.
Also, when shopping for a water-resistant carry-on in a hard or soft shell, be sure to check that the zipper area isn't a weak spot.
Wheel Maneuverability
A must for any traveler, 360-degree spinner wheels help you avoid awkward bag topples while making turns and maneuvering through crowds. A four-wheeled spinner carry-on also allows travelers to turn the bag sideways for trips down those narrow airplane aisles while boarding and exiting.
Because these wheels stick out more than the traditional rollers, they may break if mishandled. Traditional roller bags offer recessed wheels with more protection.
Handle Comfort
Wheels aren't the only pivoting options for carry-ons. Some luggage companies also offer ergonomic handles in both one- and two-bar constructions. Carry-ons are also available with handles that are built to rotate to avoid hand and wrist strain.
Warranty
When investing in luggage, check for a warranty — and make sure you read the fine print. Even lifetime warranties often only cover manufacturing defects. Check to see if the warranty will cover additional damage. For example, Briggs and Riley luggage will cost you extra, but offers a lifetime warranty, even for damage from baggage handlers. And manufacturer Victorinox will send you a temporary replacement while repairing certain lines of their luggage.
Note: The Big Carry-On Bag's Days Are Numbered
With the exception of Southwest, all major airlines charge some kind of fee for checked bags. While airlines have made billions annually in checked luggage fees, budget-conscious travelers have been packing more into their carry-ons.
However, the size requirements for carry-ons are in constant flux, and vary by carrier. Last year, the International Air Transport Association proposed a standard carry-on size of 21.5" x 13.5" 7.5", which is dramatically smaller than the sizes most airlines allow right now. The proposal was rejected, but you may want to re-think your 24" bag, all the same.
Apparently, that guy with the oversize carry-on has ruined it for everyone.
Knowing the latest airline regulations and the selecting the right carry-on can save you a ton of travel hassles (and money) in the long run. Readers, do you have any hard-won carry-on tips? Share them in the comments below!
---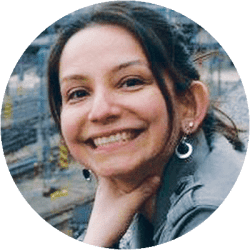 Contributing Writer
Josie Rubio was a Brooklyn-based freelance editor and writer, who interviewed everyone from Britney Spears to ghost experts during her lengthy journalism career. She visited five continents, and loved to write about travel, food, nutrition, health, gardening... and pretty much everything.

Note: Josie Rubio died on December 3, 2019.
DealNews may be compensated by companies mentioned in this article. Please note that, although prices sometimes fluctuate or expire unexpectedly, all products and deals mentioned in this feature were available at the lowest total price we could find at the time of publication (unless otherwise specified).