Thank You in Euros: A Guide to Tipping Abroad
Outside the U.S., tipping can be expected in smaller amounts, not at all, or even considered rude! We help you navigate etiquette that can vary by country or even establishment.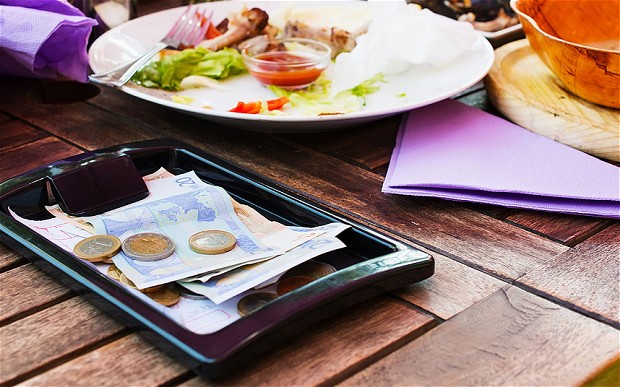 Even in a country where you've lived all your life, exactly how much to tip — and when to do so — can be a puzzler. When you're traveling abroad, the situation gets even more confusing.
In some countries, tips are expected; in others, they may be taken as an insult. While you can often look to those around you and do as they do, it's often better and more relaxing to have a good idea of the relevant customs before you go.
Tipping in the US vs. the Rest of the World
Americans don't have the best reputation for adapting well to local cultures, but tipping is one area where it really pays to be well-informed. In the U.S., waiters depend on tips — most don't even make minimum wage during off-hours if guests don't put an extra 15% to 20% or so on the table as they leave.
That's not the case in most of the world. In some countries, it's common to include a sizeable service charge as part of the bill, so an inattentive traveler could easily "double up" on a tip. (Be careful! In most countries a service charge means a tip isn't necessary — but in Italy, Hong Kong, and a few other locations, tipping on top of the service charge is still expected.)
In others, waiters are paid standard wages and the restaurants price their fare accordingly — just paying normal price accomplishes the same thing as tipping in the US as far as the servers are concerned. Even in countries where tipping in restaurants is standard, adding 5% to 10% is much more "usual" — but this varies, so research your destination and don't make assumptions.
Even if it doesn't bother you to overpay by 10% to 20% (if so, you're not a typical DealNews visitor!), there are good reasons to look into local practices. In some countries, such as Japan, offering a gratuity can be taken as an insult. Even more confusingly, in countries such as Korea and China, tipping can be offensive in many areas but acceptable or even expected in Western-style or tourist-oriented venues.
Visual.ly and LovingApartments.com offer a good breakdown of tipping customs by global region, although they make some generalizations. Once again, the best advice is to research before you go.
Whom Should You Tip?
Different countries have different customs, but here's a shortlist of possibilities:
Bartenders
Waiters
Hotel cleaning staff
Porter
Bellhop
Concierge
Taxi drivers
Tour guides
Massage or spa staff
Local entertainers/street performers
Workers for other specialty services
Think about your planned journey and research accordingly. Most people will need to understand tipping practices at restaurants and hotels, but if you're renting a car at the airport, you may not need the 411 on tipping taxi drivers or tour guides. If you're planning on getting a spa treatment done, paying for childcare, or participating in any special activities (Hookah lounge? Ski lessons?), try to find out what is common for the activities you've planned. Page through a guidebook for odd customs specific to your destination that might otherwise catch you off-guard.
Don't plan on asking the waiters or bellhops if tipping is common — this puts these workers in an awkward position. Some will feel culturally pressured to say a tip isn't necessary, even if tips make up a large portion of their income. Others may be more enterprising — even if tipping is unusual, it may be hard to be completely honest with the prospect of extra money right in front of them.
Use American or Local Currency?
Make sure you have cash on hand to pay your tips. While some countries accept American dollars (or may even prefer them to local currency!), local currency is always a safe choice.
You'll usually be best off waiting to swap your dollars for local currency until you arrive at your destination — exchange rates will be better. Exchanging your currency will cost something — sometimes a percentage fee, or sometimes a percentage fee and a flat fee. ATMs are usually your best bet for changing money. If your bank has international ATMs or partners with banks in your destination countries, fees may be quite minimal. If you're planning a big trip, it might be worth researching.
Be careful not to withdraw too much foreign cash without a plan to spend it, or you could end up paying double the fees to swap it back into dollars at your journey's end.
More Resources
Your best bet is to pick up a guide for your destination country. But if you're planning a whirlwind tour through Europe or maybe a modern-day reenactment of "Around the World in 80 Days," there are plenty of options available to you.
Both iTunes and Google Play offer international tipping apps for your phone or smartwatch (some free, some for small fees). Some apps simply offer informative summaries, but most will help you calculate the tip as well. The top rated one seems to be Piper for iOS.
Do you know of a particularly good guidebook series or tipping resource? Let us know in the comments.
---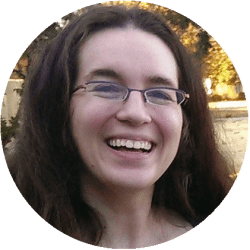 Contributing Writer
Formerly a content writer for DealNews, Erin Coduti now brings that experience to the blog team as a freelancer. Previously, she wrote for a television news station and a literary fan magazine.
DealNews may be compensated by companies mentioned in this article. Please note that, although prices sometimes fluctuate or expire unexpectedly, all products and deals mentioned in this feature were available at the lowest total price we could find at the time of publication (unless otherwise specified).