5 Super Cool Ways That Technology Is Changing the Way We Dress
From 3D-printed shoes to virtual try-on systems, here's proof that dressing has gone digital.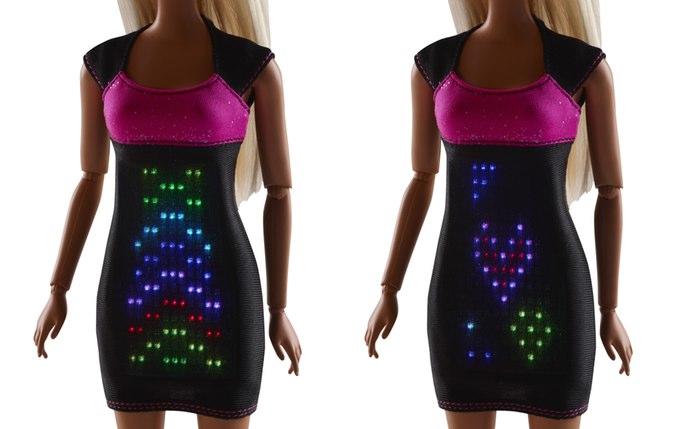 Technology, technology, technology. Everyone runs around waving smartphones now when just a generation ago, they didn't even exist. But just as we can't imagine life without them, it's likely that in another generation we won't be able to remember a time when clothing, accessories, and gadgets weren't made to order in all sorts of high-tech ways.
Whether it fits in your ears or graces your feet, we've got you covered from head to toe. Here are five instances where tech is changing the way we outfit ourselves in the 21st century.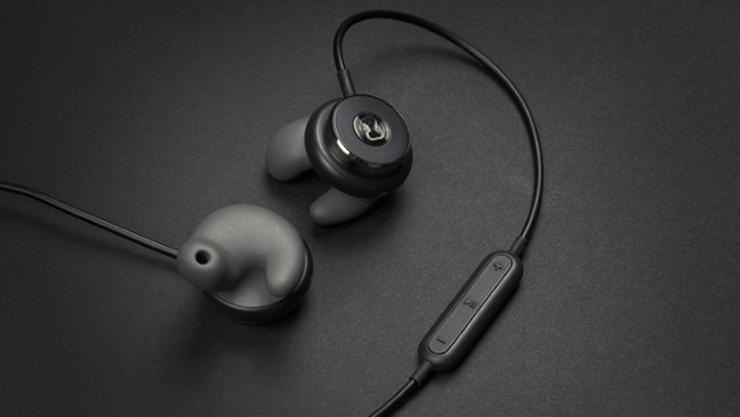 Earbuds That Use an App to Mold to Your Ears
If you've ever tried to jam, squash, or otherwise jackhammer a pair of plastic buds into your ears, you know it's about as fruitless as getting teenagers to listen to their parents. But new technology that's just getting off the ground hopes to change all that.
In November, Gizmodo reported on new earphones under development that actually use an app to mold the buds for a super-snug fit. The Canadian company that developed them, Revols, raised an astonishing $2.5 million via Kickstarter, so we should see the first models rolling out soon.
They're expensive compared to those $10 earbuds you see everywhere: An "Early Bird Special" runs $205 for one set of Revols and a bag of goodies. But they're going fast. And as for the app part, you use it to start the molding process as you wear the earbuds. It's reported that your ears get warm while this happens, which gives a whole new meaning to music burning up your ears.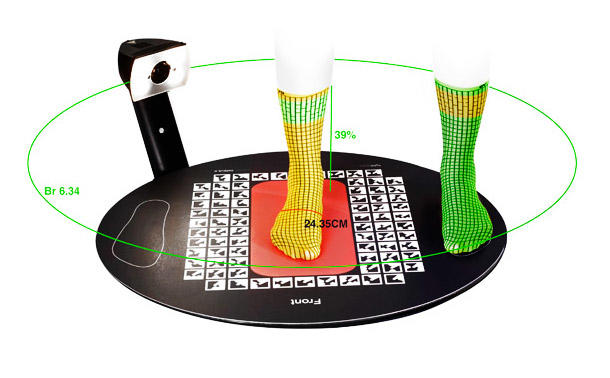 A Digital Foot Scanner That Measures for Custom-Fit Shoes
Since 1927, shoe stores have measured your feet using a metal plate with sliders on it. (It's called a Brannock Device, in case you've wondered.) But that's definitely not how they do it at The Left Shoe Company in Los Angeles.
There, customers stand on a platform while a 3D scanner rotates around each foot on a circular track, taking a multitude of detailed pictures. The frames are then sent to Stuttgart, Germany, via broadband to fashion 3D models. That takes about a minute. And finally, the luxury shoes (which start at about $400) are handmade in Portugal of Italian tanned leather and delivered to your door — the left shoe different from the right in a true custom fit that's a feat of 21st-century digital customization.
But with the description of one shoe style, there's also some marketing mentality that's a throwback to 1815: "The Derby, also known as the Blucher, was most notably worn by the Prussian Army to defeat Napoleon at the Battle of Waterloo." Imagine what a rout it would've been if the Prussians had had those shoe scanners at their disposal.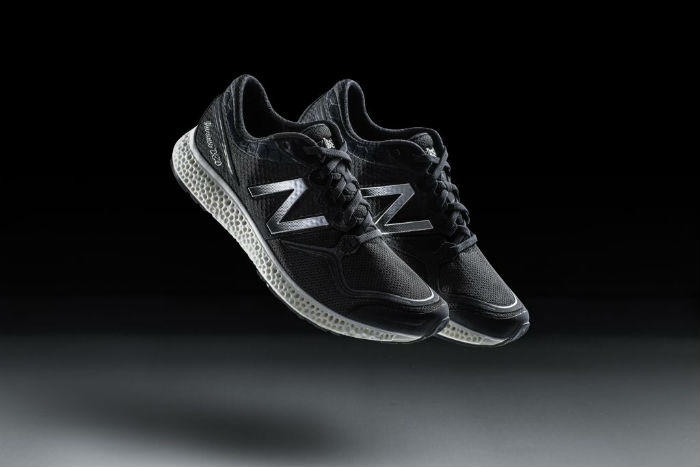 Running Shoes With a 3D-Printed Midsole
This is about as far from handcrafted Italian leather shoes as you can get. You might have guessed that it wouldn't be long before some Johnny Footwear tried to make a pair of kicks with a 3D printer. Sounds goofy, right? Well, consider that New Balance expects to start selling a limited edition running shoe with a 3D-printed midsole in its hometown of Boston this spring, Fortune reports.
Why is this even a remotely good idea? New Balance executives say it's a combination of on-demand manufacturing and the promise of superior durability in the midsole. And like The Left Shoe Company, it's a question of using scanner technology to create a shoe with the perfect fit. So that only leaves one question: What does the shoe salesman do when the "ADD TONER" light goes on?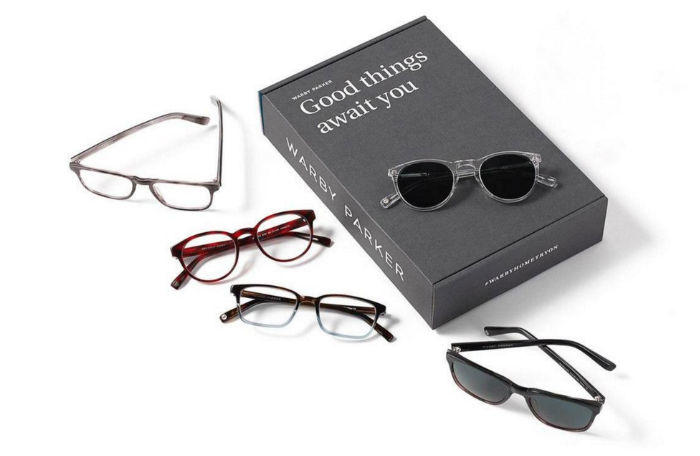 Prescription Eyewear With a Digital Bent
When Warby Parker debuted in 2010, the co-founders (who met at the University of Pennsylvania) worried that their digital eyewear gamble might not pay off. After all, consumers had to get used to the crazy notion that they could order — and get fit for — prescription glasses online.
The concept, so revolutionary then, seems easy enough to grasp now. A "virtual try-on" system takes your photo through your computer and lets you model a frame in as fast as a minute. (We can't even wipe off our shades that fast.) And if you want to try before you buy, Warby Parker ships up to five trial frames for free.
While this sounds like it could cost hundreds of dollars, a pair starts at just $95 — and that's far cheaper than what you'll often pay via the Italian mega-monopoly known as Luxottica. It owns Oakley, Ray-Ban, and Persol, along with Sears Optical and LensCrafters, among other brands. As for the Warby posse, they need not have worried: They hit their first year's sales target within just three weeks. And by the way, their prices haven't gone up once.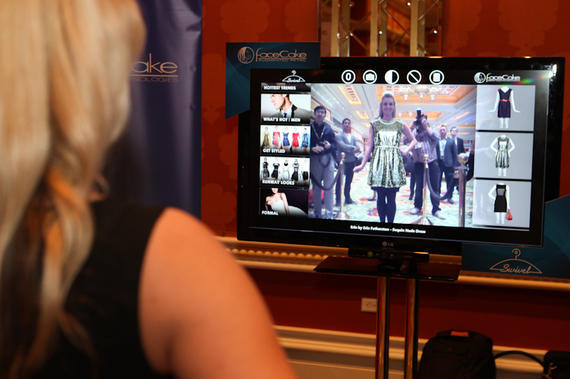 Software That Lets You Virtually Try On Clothes
Can't you just see yourself in that new dress? Indeed you can, and without even trying it on. Launched a few years back, Swivel is a virtual try-on system created by FaceCake, based just outside Los Angeles. Meant for retail stores, Swivel uses motion-sensing technology to virtually project clothing onto a user — who sees it on a big screen as though he or she is looking in a mirror.
It works in real time, so as you move the products move with you. Thus, if you bend with a virtual purse on, the strap bends with you so you can see how it fits your body contours. You can also snap photos of yourself in that new virtual outfit and share them via social media. And don't worry: If someone doesn't like what you're wearing on Swivel, you can always pivot and try on something else.
High Tech Ideas Solving Real World Problems
The great thing about so many of these examples is that they started out of necessity. Warby Parker was created after one of the co-founders lost his glasses backpacking and got sticker shock when he shopped for a new pair. The Left Shoe Company essentially invented its procedure from scratch after considering the needs of, if you will, its well-heeled clientele.
This is the kind of stuff that makes people rich, so the next time you're tempted to blow it all on the Powerball, take a look around the retail landscape instead. You don't have to invent something new to wear to create new ways to make a wearable.
Readers, what types of high-tech clothing and accessories would you like to see? Have you tried any of the items discussed above? Share your thoughts in the comments below!
---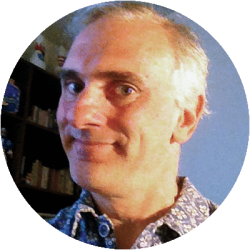 DealNews Contributing Writer
Lou Carlozo is a DealNews contributing writer. He covers personal finance for Reuters Wealth. Prior to that he was the Managing Editor of WalletPop.com, and a veteran columnist at the Chicago Tribune.
DealNews may be compensated by companies mentioned in this article. Please note that, although prices sometimes fluctuate or expire unexpectedly, all products and deals mentioned in this feature were available at the lowest total price we could find at the time of publication (unless otherwise specified).