Study: In-Store Pickup Isn't Any Faster Than Just Shopping In-Store
Choosing in-store pickup for online orders saved seconds at best over just shopping in-store, but that doesn't factor in time saved for browsing.
Just what are your shopping priorities? If you want convenience, but aren't worried about speed, you might place an order online. If you need something right now, you're more likely to run to your local retail store. But if you want the best of both convenience and speed, you'll probably order online but pick it up in a local retail store.
Unfortunately, a new study by StellaService questions this conventional logic, suggesting that in-store pickup may not be any faster than simply going to your local retailer to buy whatever is on your shopping list. Though the survey size is relatively small, it tested eleven major retailers — Best Buy, Home Depot, Lowe's, Macy's, Nordstrom, Office Depot, Sears, Staples, Target, Toys 'R Us, and Walmart — at two separate retail locations each. For each test, an order was placed online for in-store pickup and the same purchase was made by simply walking into the store. Each test was timed to see which method was faster. Surprisingly, customers who ordered online didn't always walk out the door faster.
The snag with in-store pickup is that it can be difficult for customers to know where to go to pick up their purchase. Some retailers let you pick up items at any checkout or customer service desk, while others have a special location for in-store pickup. Often it's not clearly indicated, which can mean wandering around or finding an employee to ask before you can pick up your purchases. On average, there were time savings of 96 seconds between ordering online and picking up in-store versus simply shopping in-store, which isn't as much as you might expect for a feature designed to save time and hassle. At Home Depot, Macy's, and Nordstrom, shopping in-store was actually faster than ordering online and then picking it up.
Why Use In-Store Pickup?
With in-store pickup options saving you little (or even no) time, it may seem like there's no point in placing your order online before heading to the shop. However, in-store pickup still has some advantages, even if it doesn't save much time:
You have the convenience to browse (and comparison shop) online to be sure you're getting just what you want, for the best price.
You don't have to be worried about an item selling out if you reserve it online in advance. This can be a big problem with hot products, like new releases from Apple.
While this study compares in-store pickup to in-store shopping, the advantages of in-store pickup look a lot better when compared to its most likely competition, online shopping. In-store pickup can offer you a "best of both worlds" experience with the ease of online shopping but the instant gratification of picking something up immediately at a local store. A study by Forrester Research found that 70% of its survey group used in-store pickup options, mostly to save the cost of shipping when buying online.
When you compare in-store pickup to online shopping, you can see it has some decided advantages:
While you may wait in the store, you don't have to wait on shipping. In-store pickup items are ready in an average of 1 hour (according to StellaService), with Lowe's coming in as the quickest with items ready for pickup in just 10 minutes. If you need something immediately, this makes it easy.
Going to pick your order up means there are no shipping fees to pay, making in-store pickup a frugal choice.
Shipping has other disadvantages, too: Your package could be lost or damaged in transit, stolen from your front porch, or you may need to pick it up from the carrier yourself if you aren't home to receive it. Going to get the item ensures you get the item without any additional hassle.
Even online retail giant Amazon recognizes the allure of in-store pickup, offering a number of "Amazon Locker" locations around the country where you can stop off to get your item instead of waiting for it to show up at home.
When to Use Which Delivery Option
So which delivery option is the best? While in-store shopping, in-store pickup, and online shopping will all get you what you need, there are certain situations in which one option may shine above the rest. Let's break it down:
Shop In-Store:
When you want to see or try an item before you buy it, like shopping for clothes.
When you aren't concerned about the item you're looking for being sold out or unavailable.
When you need an item immediately. (In-store pickup is an equally good option.)
When you're shopping for bulky items. (In-store pickup is an equally good option.)
For common items, especially where you're not likely to be concerned about brand or price, like printer paper.
Buy Online, Pick Up In-Store:
If you want to browse or price-compare online, but don't want to wait to get your item, pay extra for shipping, or deal with other shipping hassles.
For items that might be sold out or hard to find.
If there's a retail location you want to shop that's convenient to stop at.
Buy Online:
If you can't find a specific item locally.
If you're not concerned with the speed at which you get an item — and can wait a few days to a week to get what you purchase.
If you're not worried about the cost of shipping, or you're shopping at a retailer that offers free shipping.
If you're trying to buy from a store that doesn't have a convenient retail location, or doesn't have what you're looking for at a convenient retail location.
If you want to shop around, read customer reviews, and price-compare across multiple retailers.
What do you think, reader? Do you shop online, in-store, online with in-store pickup, or all of the above? Let us know in the comments below.
---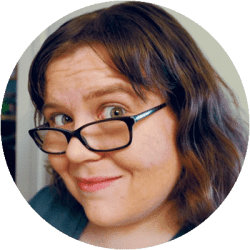 Contributing Writer
Originally working in IT, Elizabeth now writes on tech, gaming, and general consumer issues. Her articles have appeared in USA Today, Time, AOL, PriceGrabber, and more. She has been one of DealNews' most regular contributors since 2013, researching everything from vacuums to renters insurance to help consumers.
DealNews may be compensated by companies mentioned in this article. Please note that, although prices sometimes fluctuate or expire unexpectedly, all products and deals mentioned in this feature were available at the lowest total price we could find at the time of publication (unless otherwise specified).