Starbucks Verismo Review and Price Breakdown
Is it worth it?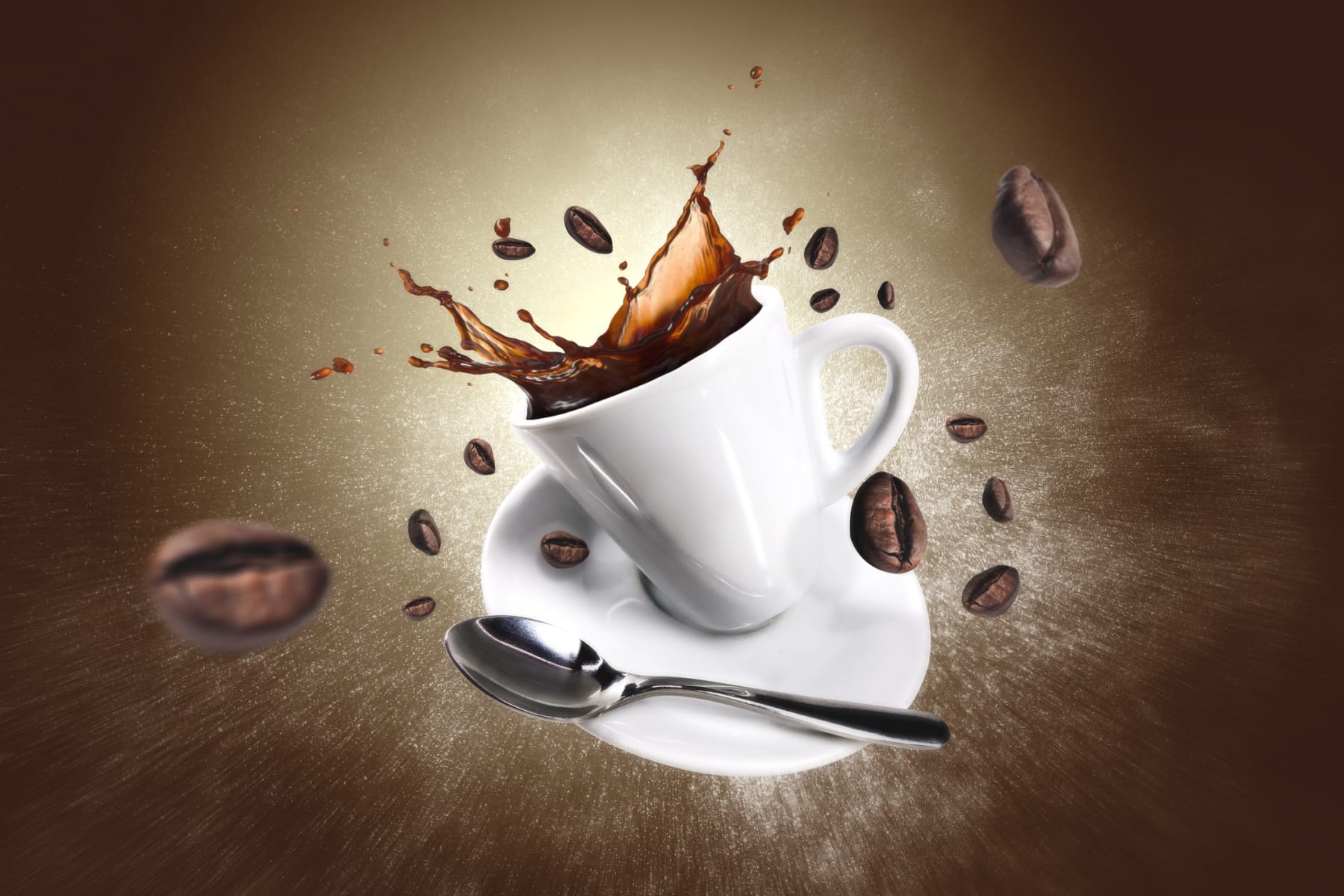 This past fall, Starbucks ceremoniously debuted the Verismo line, its first series of automatic coffee and espresso makers. The store's hook is that you'll not only be able to get the ease of single-cup, pod-brew coffee (the ultimate convenience for anyone that can't be bothered to spend time making a cup o' Joe the old fashioned way), but also the ability to make espresso and lattes just like the international coffeehouse.
Since the DealNews staff has its fair share of Starbucks coffee drinkers, we figured we were well suited to see how well the Verismo actually works. Is it worth your money?
The Grinds: Espresso Is the Way to Go
Although a major marketing point for the Verismo is the fact that its pods use exactly the same brews as the baristas do in-house, you'll be disappointed if you're hoping for an exact replica. By virtue of the fact that the pods contain coffee that has been pre-ground, it won't taste the same as a freshly ground cup, regardless of who makes it. But the Verismo and its ilk (the Keurig and Tassimo machines, for example) are about convenience, so it's a trade-off that a consumer will have to weigh when considering the machine.
The coffee pods come in all the familiar Starbucks blends, and each actually features a built-in filter (you have to peel a foil cover off the pod before use), which is absent from Starbucks K-cups for the Keurig machine. This may be a gimmicky inclusion, but regardless, it did seem as if the resulting coffee tasted stronger overall than what you might get from a K-cup. Since weak coffee is a common complaint amongst pod system brewers, this is something to consider.
However, the bigger draw here is the espresso, which received much higher praise from our staff, as well as from reviewers online. Our resident espresso drinker even approved of the straight shots. The accompanying milk pods, on the other hand, were a mixed bag. The pods contain 2% powdered milk that's rehydrated within the machine, and this appealed to some more than others. Fresh milk will probably be preferable for most, but if you're using this machine in an office, and cold milk is your only option for your coffee, you might find the powdered milk version convenient. You can also avoid the pods entirely by nuking a cup of milk, or by purchasing the separate electric milk frother, as mentioned below.
The Equipment: A Slim Profile and Easy to Use
We tested the Starbucks Verismo 580 System, but the brand also offers a higher-end V-585 version. The 580 model, pictured, features a pleasantly slim profile when compared to Keurig machines, although it's much larger than some Nespresso systems. Having the water tank in the back contributes to its form, although you might not notice that the tank is empty until you try to make a cup of coffee, which can result in confusion when nothing comes out.
Using the machine is about as easy as it gets, with just two sizes (espresso and coffee) and a milk button to choose from. Starbucks recommends "rinsing" between different types of coffee, and the machine goes so far as to force your hand occasionally by only lighting up the espresso-size button. (We had this happen pretty frequently when first turning on the machine.) You'll need to run it without a pod first before it'll allow you to select anything else. Beyond that, the utility is similar to every other single-cup machine you might have encountered.
One reservation we noticed is that, although it's not uncommon in many such machines, the Verismo seems to drip in between cups more than others do. The excess between brewing is caught in the drip tray or within the spent pod vessel, and this moisture can become sour if not cleaned out regularly.
Although not included with the machine, Starbucks also offers its own cordless electric frother. We didn't review this accessory, but it appears to function in much the same way that Nespresso's standalone device does, allowing for heating as well as frothing. It's not cheap at $59.99, but that's the equivalent of six 12-pack milk pod boxes; with a daily latte habit, you'd come out ahead with the frother after 11 weeks, or just short of three months. Moreover, the Starbucks frother is $40 less than the retail price for Nespresso's own version, which comparatively isn't cordless.
The Cost: More Than Normal Home Brew, But a Savings Over the Coffeehouse
Currently the Versimo machines sell for $199 for the 580 and $399 for the V-585. Reportedly, last month Starbucks knocked them down to $149 and $299 respectively, but they remain at retail price for the moment. The main difference between the 580 and the more expensive V-585 is that the latter has automatic cleaning, internal water filtration, a bigger spent capsule holder, a larger 4L water tank, and an LED display. Comparatively, standard coffee-only Keurig machines frequently come in under $100, while the brand's upcoming Rivo brewer (which will make both coffee and espresso) will cost $229.99. The latter will include an internal frother as well.
If you're considering a machine like this one, you're probably aware that the pods will result in a higher per-cup price than if you were to brew coffee on your own, whether it be drip, French press, or espresso. Prices will vary, but if you brew from grounds, it'll cost you less than 20 cents per cup. Alternatively, a 12-pack of Verismo coffee pods will run you $11.95 in-store, or about $1 per cup. So a Verismo cup of Joe effectively costs about five times more than the cost of home brewing in the traditional sense.
However, the appeal to such a machine is its convenience, so it's important to also compare the opportunity cost: stopping at a coffee shop and having it made for you. A tall cup of coffee at the 'Bucks costs $1.75. You'd thus save 75 cents with each cup via the Verismo, and if you have a daily Starbucks coffee habit, the Verismo would eventually pay for itself after 9.5 months. A Verismo latte, which requires both an espresso and a milk pod, will run you about $1.60 via the combo pack, resulting in a savings of about $1.40 over the coffeehouse.
Keep in mind that, unlike the Keurig machine, there's currently only one type of coffee pod that can be used with the Verismo, which means fewer discounts to choose from. If you were to buy K-cups strictly on sale, you'd pay about 50 cents to 70 cents per cup of coffee, compared to the $1 via the Starbucks machine. Thankfully though, the Starbucks pods are carried by several retailers, including Williams-Sonoma, Sur la Table, and Macy's, which means a shopper may be able to find a promotion or two on occasion.
Is the Verismo Worth It?
Brewing your own coffee at home with a drip machine or French press is obviously the cheapest way for a caffeine fix, but single-cup machines like the Verismo are tools of convenience. You will save money in the long run if you frequently order from a coffee shop, but the sacrifice for those savings might be taste. At the moment, however, it is the only major single-cup brewer that offers both coffee and espresso, and the espresso thus far has tested well. Ultimately, the verdict lies in your lifestyle and caffeine needs.
---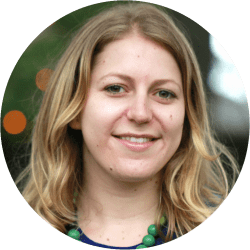 Contributing Writer
Lindsay Sakraida specializes in writing about retail trends and lifestyle subjects. She's also obsessed with music, movies, and tennis. Follow her on Twitter at
@LinSakraida
.
DealNews may be compensated by companies mentioned in this article. Please note that, although prices sometimes fluctuate or expire unexpectedly, all products and deals mentioned in this feature were available at the lowest total price we could find at the time of publication (unless otherwise specified).