Smart Piggy Banks and Subterranean Beer Coolers: 8 Products to Change Your Life in 2015
We found 8 products that could be game changers for you in 2015. Some connect your favorite products with your smartphone, and others are as lo-fi as possible.
While the pace of technological change can be mind boggling, the ideas behind the most innovative consumer products boil down to a few basic questions. Will it make your life easier? Does it solve a basic but vexing problem? And definitely this one: Will it inspire envy in your friends?
Technology has produced some great breakthroughs, though some new wrinkles in the marketplace are so simple, you'll wish you'd thought of them yourself. Here we present eight new items that are either in stores now or on the way. So read on: We've got you inundated with the innovative.
This Smartphone Outsmarts Data Diggers
After the Edward Snowden leaks, privacy became a big deal for Americans everywhere. Enter the Blackphone, the first-ever smartphone that keeps your data from getting into anyone's hands. Each Blackphone is built with PrivatOS, a custom-designed operating system that combines cryptology and security technology with mobile phone convenience. The makers sound like crusaders when they proclaim, "We believe that privacy is a right." They also sound like capitalists, as the Blackphone sells for $629. But just think: If certain disgraced politicians had used a Blackphone, they might still be in office … which is either a good thing or a very bad thing.
A Lock That Looks After Your Bike
The ULOCK isn't out yet, but will be soon — and it's perhaps the most intelligent bike lock ever invented. Developed by an Italian company, it works via smartphone app and does all sorts of nifty things, from closing the lock remotely if you forget to lock up, to giving you a map location so you remember where you've parked. It should be available online in the first half of 2015. Now of course — and we're assuming they thought of this — you wouldn't want to butt dial your ULOCK app and set your bike free.
No More Whining Over Warm Wine
The website Quirky is a crowdsourced hub that helps everyday inventors bring their products to life and sell them. And from there comes Icecap. At $34.99, it's the creation of Peter Provart of Southern England. You place the Icecap in the freezer, then atop your wine glass like a funnel; it cools any beverage by up to 20 degrees in seconds. It will not keep your hotheaded dinner guests chill, though you could always dump some wine from your Icecap in their lap.
That'll Do, Piggy Bank, That'll Do
It's a world of eThis and eThat, and for the first time, a world of ePiggyBanks. Also on Quirky, the Porkfolio is a piggy bank that works with a smartphone. It wirelessly connects to an app on your mobile device to track your balance and set financial goals from afar. Its nose lights up in celebration every time a U.S. coin is inserted and it holds up to $100 in quarters. At $20, it's an ideal gift for the kiddos who — as with all things digital — will figure out how to work it before you do.
The Key to Charging Your Phone
A project successfully funded on Kickstarter as of Dec. 24 should bring this prototype phone charger to the marketplace very soon. The Plan V 9-volt battery smartphone recharger is a dongle you keep on your keychain. When your phone quits, you click a 9-volt battery onto it and get back about four hours of talk time. It's the first of its kind because unlike other battery backups — which must be recharged — Plan V will always work so long as you carry (or can buy) a 9-volt battery. Then again, the upside is the downside, too: You have to buy an actual battery or have them on hand. Now all we need is for someone to invent a 9-volt battery that snaps onto your keychain.
Throw Your Beer in a Hole in the Ground
Sometimes, the best technology is the absence of it, and this new device is about as primitive as they get. We can only assume that the four guys from Denmark who created this contraption got the idea while sitting around outside, drinking beer. The eCooler beer cooler works by burying your brew (up to 24 cans worth) on a vertical conveyor belt in the ground, where natural insulation keeps it chill. A hand crank then brings the cans back up to you when desired. The lads who sell the eCooler for $369 sure are cheeky: "It's advised to use a garden drill, but can be installed with a shovel as well, if you're a real man." Well, a real sober man.
Tearin' It Up on the Drive
How about a USB drive that tears off a sheet with all the ease of a paper towel? That's the clever idea behind Gigs 2 Go, a flash drive that's molded into a pulp enclosure made from 100% post-consumer recycled paper. That might sound like something you could accidentally crumple, but these drives come with a memory chip that is shockproof, waterproof, and does not require a cap for protection. They especially come in handy if you have to hand off notes or presentations on the fly. Alas, we're told the tear-off laptop is still a few decades away.
Take This Seat Sitting Down
Do you want to sit more comfortably and ergonomically wherever you go? No ifs, ands, or butts, eh? It doesn't get much more portable (and fun) than the Backjoy SitSmart. Resembling a squashed, overgrown Wiffle Ball with an attitude, the SitSmart ranges in price from $39.99 to $59.99 for a memory foam version. While it smartly takes your mind off of seating discomfort, the SitSmart can't do all the thinking for you. Thus it won't help you if some office joker leaves a thumbtack on it.
Not everyone can concoct something practical (though your tinkering Uncle Al may insist otherwise). But you can still show a practical streak by taking advantage of new products that make you look smart — and even inventive. Consumers are always looking for ways to save time and stay ahead of the curve, and maybe that's something at which you excel. Truly, if you can't be a clever inventor you can always be an early adopter.
---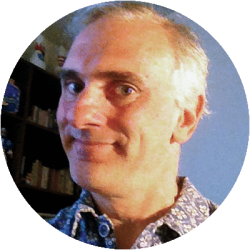 Contributing Writer
Lou Carlozo is a DealNews contributing writer. He covers personal finance for Reuters Wealth. Prior to that he was the Managing Editor of WalletPop.com, and a veteran columnist at the Chicago Tribune.
DealNews may be compensated by companies mentioned in this article. Please note that, although prices sometimes fluctuate or expire unexpectedly, all products and deals mentioned in this feature were available at the lowest total price we could find at the time of publication (unless otherwise specified).