First-Time Smartwatch Buyers 3 Times More Likely to Get a Non-Apple Watch
Our research shows that the Apple Watch is way above the "pricing sweet spot" to engage shoppers, which might explain the lukewarm reception it has received from consumers.
Ever since Apple officially announced the Apple Watch last week, we've all been busy discussing the merits of the emerging smartwatch category. But when it comes down to it, do shoppers even want a smartwatch, Apple or otherwise? We polled 758 of our readers to see what they make of it, and as it turns out, not everyone is ready to jump aboard the latest trend in tech.
Shoppers Aren't Sold on the Apple Watch
The running joke amongst Android and Windows fans is that a trend can exist for a long time in the non-Apple ecosystem, but the second Cupertino gets on board, it's somehow new, exciting, and widely-adopted. For an example of that, look no further than the popularity of the iPhone 6 Plus, which is hardly the first phablet to exist.
So while smartwatch models have arguably been around for about a year now, many thought that Apple's involvement would push the product category to levels of mainstream adoption. But of the hundreds of readers who took our survey — many of whom are very tech-minded — only 11% said they would buy an Apple Watch. Meanwhile, 39% said they would buy a non-Apple smartwatch.
You could argue that this might be skewed because non-Apple watches have been around for awhile already, and the Apple Watch still isn't available to test out. That's certainly valid, and the fact that an additional 22% of people said they were undecided about an Apple purchase supports that. However, our other findings suggest that there's still more at play here.
People Are More Excited About Smartwatches When They're Under $150
Perhaps the biggest handicap for Apple's smartwatch will be its price: the device will start at $349, but one expert believes that prices could go as high as $5,000, depending on the customization. Even at the lower price though, it's still higher than what most people seemingly want to pay.
We took a look at smartwatch deals from the past year, and discovered that "hotness" — our parlance for the number of views / clicks the deal got — was significantly higher for deals that were in the $100 to $149 price range. In fact, there was a 44% increase in engagement with deals at this price point, compared to those in the $200 to $299 range.
Yes, cheaper prices are always going to be more popular, but coupled with the aforementioned hesitation for the Apple Watch, this might bar many consumers from becoming early adopters. That said, Apple has a history of successfully charging more for its products than competitors, but it remains to be seen if that will translate here.
First-Time Smartwatch Buyers Are More Likely to Opt for Android
A full 87% of survey respondents don't already own a smartwatch, but when asked if they would buy one in the future, quite a few said yes — and it was overwhelmingly for a non-Apple option. Of these non-smartwatch owners, 10% said they would buy an Apple Watch, while 34% said they'd buy a model from a different brand (several of which include Android). That means first-time buyers are three times more likely to purchase a non-Apple model.
Even People Who Are Interested in the Apple Watch Are Unsure
It seems as if there is a fair number of people who have had their curiosity piqued by the announcement, but whether they'll follow through with a purchase is unclear. Of the people who said they found the Apple Watch appealing, more than half — about 51% — were undecided on whether they would buy one come release. This isn't surprising though given the long lead time; the watch won't be available until early 2015, and there are still some details missing.
And, somewhat as a side note (but interesting all the same), these people who identified as being interested in the Apple Watch were also slightly more likely to already be a wrist-watch wearer, at 61%.
When it comes down to it, it is early days for the Apple Watch, since it won't be available until after Christmas. But in the meantime, it seems as if there's some pretty cautious interest from consumers about the product, and only time will tell if that dissipates in time for the release.
Readers, what do you think about the Apple Watch, and smartwatches in general? Are you excited about the Apple Watch? Do you think it missed the mark compared to its competitors? Sound off in the comments below.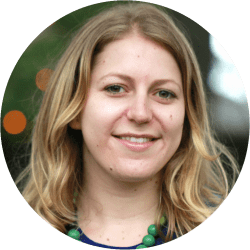 Contributing Writer
Lindsay Sakraida specializes in writing about retail trends and lifestyle subjects. She's also obsessed with music, movies, and tennis. Follow her on Twitter at
@LinSakraida
.
DealNews may be compensated by companies mentioned in this article. Please note that, although prices sometimes fluctuate or expire unexpectedly, all products and deals mentioned in this feature were available at the lowest total price we could find at the time of publication (unless otherwise specified).