Serious Luxury: 7 Insanely Expensive Things for Your Home
A $19,000 coffee machine and $1 million bathtub are on our list of hugely expensive household items. But are they really better than normal alternatives?
Even if you're a penny pincher, coupon cutter, and deal finder, you can still have fun thinking about the home improvement you would do if you hit the lottery… or came into an unexpected inheritance… or used your laptop to hack into the mainframe of a bank.
While we certainly don't recommend illegal activity as a path to ultimate upgrades for the home, daydreaming doesn't cost a dime. So we've rounded up seven insanely expensive luxuries for your abode.
And who knows? If you covet one of the objects on the list below (which we compare to basic models found near you), you could start saving up for one. Or be successful with that bank hacking thing which, of course, we strongly advise against.
This one comes for the price of 4,000 grande Frappucinos at Starbucks. (We didn't guzzle all those Fraps, but we did the math.) This is more of a commercial model, but it leaves a small footprint on any kitchen counter. Besides, the wealthy love their espresso as much as the rest of us, and there's a growing trend towards installing commercial-grade machines in their homes, their mansions, their yachts, whatever.
The Concordia Xpress 6 claims to be the fastest in the world, capable of making any of more than 1,000 drink combinations in 25 seconds or less. Perhaps with a little tweaking, it could even crank out an espresso martini.
Cost of a a 12 cup Mr. Coffee coffee maker at Target: $18.99
Price ratio: 1000 to 1
Dishwaher: Miele Futura Diamond G 5975 SC SF, $2,700
Unless you want to install a restaurant-grade dishwasher in your home, here's the most expensive one we could find, and it's still within reach of a good many DealNews readers. But — and here's the surprise — it's by far not the best one out there, at least according to Consumer Reports.
They recently tested about 200 dishwashers, and though the Miele was "the most expensive model by far," they rated it "a mid-pack performer in our tests." So the next time Worthington Bigbucks invites you over to show off his custom kitchen, throw your nose in the air, sniff, and say, "Oh. That Miele Futura Diamond. What a mid-pack performer."
Cost of a Kenmore 24-inch Built-in Dishwasher at Sears Outlet: $194.35
Price Ratio: 14 to 1
For the guy who likes his kobe beef cooked to perfection, here we have a grill endorsed by rockstar chefs such as Rick Bayless and Wolfgang Puck, the latter of whom said, "Any backyard chef would be lucky to cook on a Kalamazoo Hybrid Fire Grill." You'd also be lucky to afford this monster, which can cook with gas, charcoal, or wood. It also has laser-cut grates, and can dish a veritable inferno: 25,000 BTUs in the gas mode.
Cost of a Char-Broil Table Top Gas Grill (11,000 BTU) at Target: $29.99
Price ratio: 707 to 1
Stereo speakers: Goldmund Epilogue Full System, $268,000
What the Swiss know about making watches and combat neutrality, they also apparently know about making boutique speakers with extreme power. This system dedicates 500 watts just to the subwoofers alone. A full stereo system in the Goldmund line, depending on how you outfit it, can set you back $1,000,000, Bloomberg reports. Hear that glorious sound? It's all the spare change shaken out of a zillion piggybanks.
Cost of Genius SP-HF1800A Speaker System at Walmart: $78
Price ratio: 3,436 to 1
There's an old Saturday Night Live sketch about a product that works as a floor wax and a dessert topping. Years later, this LED TV has a duality that's the cherry on top: It doubles as a decorative mirror when it's off, and a TV with a 6,000,000:1 contrast ratio when it's on. Just the 2-year warranty for this TV, a few pennies shy of $700, is more than many consumers would pay for a brand-new wall mount TV.
Speaking of wall mounts, that'll set you back an additional $150. It's sold by Hidden Television, and build time runs a week.
Cost of an RCA 29-inch HDTV at Best Buy: $149.99
Price ratio: 80 to 1
With its two portholes in the center, this Italian-made model resembles more of a culinary battleship than a mere fridge. Features include wooden cabinetry (customized to your color specifications), fridge, freezer, pantry space, and enough leftover space to install a microwave oven or coffee machine.
The British store Robeys sells them for a base price of $28,057.20 (at current exchange rates), but a fully tricked-out model costs about $41,500, no doubt because it includes a chef and his living quarters inside.
Cost of a Kenmore 18.2 cubic ft. Top-Freezer Refrigerator at Sears: $398
Price ratio: 104 to 1
Just the backstory of this tub is enough to fuel a fairy tale. It was carved from a single piece of rock crystal found in the Amazon rainforest. Not that you can buy it on Amazon.com; the crystal was shipped to Italy, where craftsman Paolo Baldi took six months to carve it out with diamond cutters.
"Rock crystal includes all the colours of the light spectrum [to] lock in and capture powers of cosmic energy," Baldi's website says. Cosmic or not, it's surprisingly no frills: no stereo speakers, no HDTV screen, not even a massaging shower head or soap on a rope come with this baby. But that hasn't stopped some wealthy folks, bathing in dough no doubt, from buying Baldi's tubs. Three have been sold so far; no word on whether the price includes free shipping.
Cost of an American Standard Princeton 5 ft. Left Hand Drain Bathtub at Home Depot: $278.83
Price ratio: 3,586 to 1
So assuming you're an all-or-nothing type of shopper, you could buy every item on the luxury list above for a cool $1,365,000 or so, and still have a few bucks left over to tip the chauffeur. Or you could stick to the bargain list and spend $1,148, which is probably what Daddy Warbucks just tipped his driver. (It's also less than half the price of the Miele dishwasher alone.)
We're guessing most shoppers fall somewhere in the middle, where we pick our luxuries with care. No matter what you make, where you live or how much you have in the bank, a little indulgence never hurt anyone — though slipping and hitting the jagged edge of a rock crystal bathtub is another story entirely.
---
Related DealNews Features: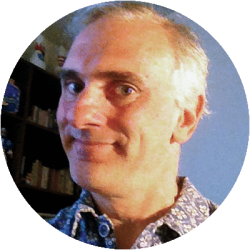 Contributing Writer
Lou Carlozo is a DealNews contributing writer. He covers personal finance for Reuters Wealth. Prior to that he was the Managing Editor of WalletPop.com, and a veteran columnist at the Chicago Tribune.
DealNews may be compensated by companies mentioned in this article. Please note that, although prices sometimes fluctuate or expire unexpectedly, all products and deals mentioned in this feature were available at the lowest total price we could find at the time of publication (unless otherwise specified).