Samsung Galaxy S7 Vs. S7 Edge: Which is Best for You?
Your guide to the prices, pros, and cons of the these bestsellers. Plus, an explanation of the urgent recall on the Note 7.
In the evolution of the smartphone, the Samsung Galaxy line might have advanced the furthest among its Android and iOS peers. With humble beginnings in 2009, these handsets matured from somewhat clunky to simply chic, and now the S7 is one of today's top-selling phones.
Since they hit shelves earlier this year, the Galaxy S7 and S7 Edge have surpassed more than 25 million in total unit sales, according to Strategy Analytics. At first glance, the Galaxy S7 might not appear all that different from the S6 or even the S5, but new features — e.g., a sleeker design, enhanced camera, and large HD screen — might make it worth your investment.
Check out our guide below to the Samsung Galaxy S7 and S7 Edge to see whether Samsung's flagships are right for you.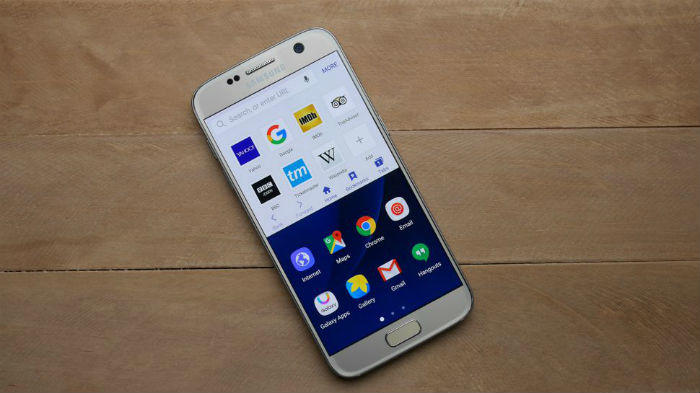 Best for: Consumers who want a slimmed-down Galaxy; water, dust resistance; expandable memory; powerful camera
The newest offering in the Galaxy lineage proves that as tech gets smaller, it becomes bigger at the same time. The 5.1" quad HD screen is one of its largest yet, but for the Galaxy S7, it's part of a design that's all screen, for the most part.
And to call the S7 a glorified S6 would be selling it short, since most features inside and out have seen improvements. The new Galaxy boasts a CPU (Qualcomm Snapdragon 820) and GPU (Adreno 530) that are up to 30% and 64% faster, respectively, than their outgoing predecessors, according to Samsung. It's also received a 1GB RAM upgrade, and now sports 4GB of RAM. Another new addition is the return of a microSD card slot, missing on the outgoing model.
SEE ALSO: Everything You Need to Know Before Buying a DSLR Camera
But this Galaxy's standout selling point is its two cameras. Though reviewers have pointed out that the S7 is lower in megapixels than the S6 (at 12MP, compared to the S6's 16MP), many have also heaped praise on the rear camera. When thinking about the pitiful quality of early smartphone cameras, the Galaxy S7 is legitimately in DSLR territory here with that 12MP rear camera, which boasts higher pixel quality, the ability to take motion photos and panoramas, and a more sensitive light sensor and focus control.
Pros
Large (5.1"), ergonomic, water- and dust-resistant design; vibrant, quad HD screen (2560 x 1440 pixels)
more memory, higher storage capacity
Return of microSD card slot
improved front and rear cameras
Cons
Out-of-the-box cost may be too expensive for some consumers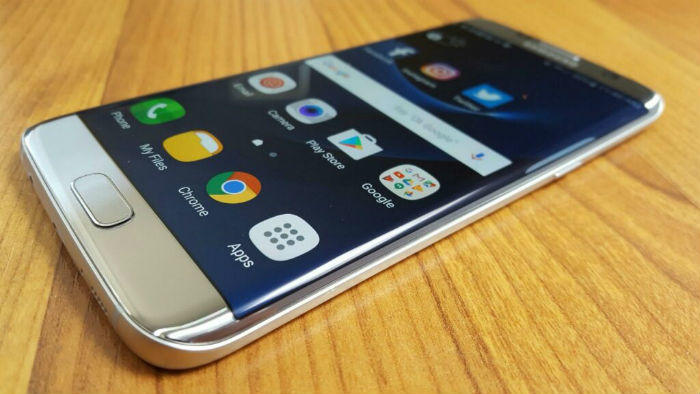 Best for: Video and gaming enthusiasts; multitaskers who prefer accessing shortcut panels on any screen; better battery life
Just how much of an edge does the Edge have on the S7? The biggest difference is size. The Edge's screen, at 5.5", is only somewhat larger than the standard S7's display, which may not matter much to the average consumer.
But the slightly larger, curved screen is what gives the Edge its name, accommodating up to nine shortcut panels for contacts, apps, etc. You may consider the Edge's more robust screen size if movies, videos, and gaming are your thing. Like with the S7, this Super AMOLED display is more adept than a conventional LCD screen at showcasing richer, deeper hues and blacks.
At 18 hours, the Edge's battery holds three more hours than the S7's 15-hour charge.
Another advantage of the Edge's AMOLED screen comes from Samsung's "Always On" feature, which shows the time, date, and other select info when the phone is not in use — meaning the phone is never really off and asleep. Reviewers and Samsung note that the Always On mode eats up only 1% of battery per hour, but your experience will depend on the frequency and amount of time you keep your phone shut off.
General battery life is another advantage of upgrading to the S7 Edge. At 18 hours, the phone's 3,600mAh battery holds three more hours than the S7's 15-hour charge.
SEE ALSO: 10 Easy Ways to Boost Your Cell Phone's Battery Life
Pros
Larger, 5.5" Super AMOLED screen
Prolonged battery life, even in Always On mode
Carries every feature of the standard Galaxy S7
Cons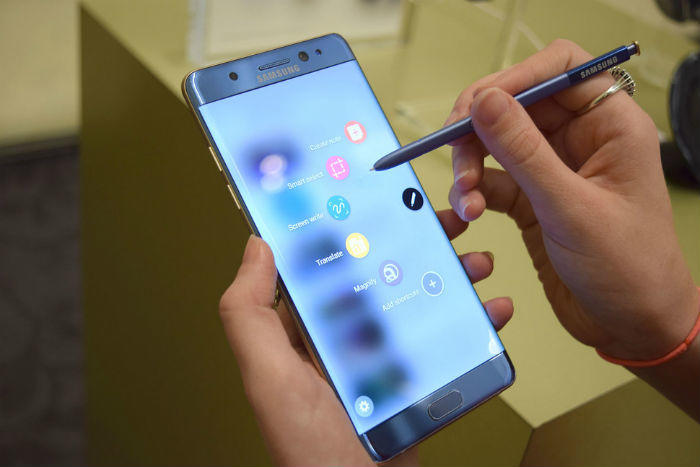 What Went Wrong With Galaxy Note7?
Probably everyone has heard by now that the Galaxy Note 7 poses an extreme fire hazard, due to some batteries overheating and causing the phones to combust. Not only are they damaging property and causing serious burns to individuals, they're also leaking dangerous chemicals. Anyone who currently owns one of these devices should return it immediately.
Are Samsung Galaxy Phones a Good Value?
As far as flagship phones go, the Galaxy line rivals the iPhone and just about every other Android model on the market today. That said, you'll want to compare and contrast one of the S7s against your current smartphone to see if upgrading or switching brands is worth the money. (Certain carriers may offer you a deal or price reduction on one of the Samsung models for switching plans.)
While specific features are small improvements over outgoing models, others are new to the Galaxy range, so be particular about the features you prioritize. For the money, the standard Galaxy S7 may be your best bet, since it's a base model that's anything but basic. A slightly smaller screen and absence of a stylus may be small losses when compared to the S7's sleek design, hi-def screen, and 12MP camera that takes impressive photos.
Readers, what do you think of the Galaxy line? If you've purchased a Note 7, how have you responded to the recall? Let us know in the comments below!
---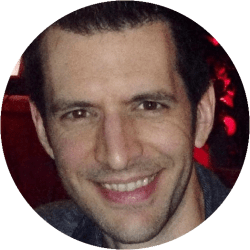 Contributing Writer
Paul Sisolak is a freelance writer who covers a wide range of topics, including personal finance, automotive reviews, travel, news and trends, entertainment, and education. He has written and reported for U.S. News & World Report, Business Insider, Huffington Post, CNN Money, StudentLoanHero.com, and GOBankingRates.com.
DealNews may be compensated by companies mentioned in this article. Please note that, although prices sometimes fluctuate or expire unexpectedly, all products and deals mentioned in this feature were available at the lowest total price we could find at the time of publication (unless otherwise specified).