Not Sure What to Watch on Netflix? Here Are Our Favorite Movies & TV Shows
Make the most of your Netflix subscription by getting lost in a new movie or binge-worthy TV show. Do you agree with our picks?
Summer is coming to a close, but if you're anything like us, you might still be suffering from the boredom that comes when your favorite shows are on hiatus. That's when your trusty Netflix subscription can come in handy.
Sure, you could use this time to knock some long-suffering titles off your to-view list, but sometimes we experience a certain entertainment ennui when perusing the same content day in and day out. It's time to revive your personal escapist viewing with some fresh recommendations.
We polled the DealNews staff for their favorite TV shows and movies so you can dive into something new. Read on for our picks, and be sure to share some of your favorites in the comments section below. If you convince us of why your selection is so awesome, we just might include you in our next update!
Best Movies to Watch on Netflix
Jiro Dreams of Sushi
Best for: Viewers who appreciate the artistry in food.
This documentary follows Jiro Ono, a Michelin-starred sushi chef who constantly strives for, and demands, perfection when preparing his signature cuisine. An exploration on one's dedication to a craft, you don't need to be a foodie to find this movie fascinating and hypnotic.
Major snaps: You can't help but tear up for the giddy apprentice who, after several years of trying, finally makes a batch of tamago that Jiro approves of.
Pain & Gain
Best for: People who like movies that are so bad, they're hilariously good.
This Michael Bay flick is unbelievably based on a true story about Miami bodybuilders who try to extort the owners of a local gym ("try" being the key word here). The movie is actually billed as a comedy, but you'll likely find yourself laughing at more than just the intentional jokes here.
Major snaps: While Bay is a divisive director in Hollywood, you gotta give him props for getting Mark Wahlberg to slip back into a pair of Calvin Klein skivvies for the role.
Assault on Precinct 13
Best for: Those wanting the close-quarters tension of Night of the Living Dead, but without all the zombies.
We're referring to the original 1976 film by John Carpenter, and not the remake. As our own Jeff Somogyi puts it, "It's gritty and violent, and you'll wonder why no one's ever told you to watch this movie before. Then you'll wonder why they made a terrible remake of a perfectly good film."
Major snaps: Carpenter reportedly modeled the movie off the classic western, Rio Bravo.
Haunter
Best for: Anyone who wants to get a head-start on Halloween by being creeped out.
This movie didn't exactly succeed in theaters, but it appears to be having a second life online as it appeals to fans of more straight-forward ghost stories. Somogyi says, "It's more creepy than gory, which makes for a nice change of pace, in today's modern horror ecosphere."
Major snaps: It takes place in the 80's, so you can pretend that the Ghostbusters will burst in at any second and take care of the problem.
In Bruges
Best for: People with a bizarre sense of humor.
This dark comedy is probably one of the best uses of Colin Farrell's gruff allure, as he and the always-awesome Brendan Gleeson play hit men who are stuck in the Flemish wonderland that is Bruges, Belgium until their London boss gives them further instruction. Naturally, fish-out-of-water hilarity ensues.
Major snaps: We are a very pro-Doctor Who company, so we can't help but relish the brief cameo by Matt Smith as a young Ralph Fiennes with a wicked mop of hair.
Best TV Shows on Netflix
Sherlock
Best for: Anglophiles, and people who love Benedict Cumberbatch memes.
Cumberbatch has been Emmy-nominated three years in a row for this role, in which he plays a fast-talking, "high functioning sociopath" with a penchant for smartly-tailored $3,000 coats. The sharp banter between Cumberbatch and Martin Freeman is reason enough to dedicate your night to one (or more) of these 90-minute episodes.
Major snaps: The show actually manages to use texting in an effective, non-condescending way.
The Bletchley Circle
Best for: Anyone who likes Sherlock, but wishes there were more smart women on TV.
This show follows a handful of retired World War II code breakers as they attempt to use their talent for spotting patterns while solving a series of murders in London that the police mishandle. The self-contained first season ("series," in Brit-speak) is arguably the only one worth watching, which means the 3-episode mini-series is a good distraction that won't add another show to your list of things you need to keep up with.
Major snaps: This is ultimately a show about solving a murder, but it does a great job of conveying how difficult it was for women to revert back to domestic life after contributing to intelligence efforts during the war.
The X-Files
Best for: People who want to believe, as well as fall down a rabbit hole.
Jeff Somogyi puts it like this: "Despite some clunkers, it's a solid series well worth giving a binge-watch too. Pair it with the podcast 'The X-Files Files' — in which Kumail Nanjiani and a rotating series of guests talk and crack jokes about every episode — and you can enjoy the show on another level."
Major snaps: "This is the series that legitimized wanting to stay in on a Friday night, instead of hitting da clubs," Somogyi says.
Top of the Lake
Best for: People who want TV to be as visually compelling as a movie.
Critics seem to have mixed feelings on this mystery mini-series, which takes place in New Zealand and stars Mad Men's Elisabeth Moss; however, most people seem to agree that Academy Award-winning writer/director Jane Campion has crafted a visually stunning series that unfolds in various unexpected ways until the very end.
Major snaps: Like the show itself, the credits are simultaneously beautiful and haunting.
Bob's Burgers
Best for: Proud misfits with a sense of humor.
Don't let the animation fool you; this show features characters with more emotional depth than most TV families these days, all while being bitingly funny. They're a bunch of oddballs, regularly breaking out into song and, like The Simpsons, supporting characters in the town are just as important as the leads.
Major snaps: With an awkward hormonal love for zombies, butts, and Boyz 4 Now, Tina is possibly the greatest adolescent girl that has ever graced the airwaves.
Best for: Fans of everything Ricky Gervais.
In true Gervais fashion, this mockumentary is funny, as well as poignant, touching, and sad. However, the lead actor and creator notes that, unlike his other work, Derek embraces the kindness in people rather than the bad side of human behavior. Allow your heartstrings to be plucked as the titular character — a socially-awkward middle-aged man who works in a nursing home — demonstrates his compassion for the world.
Major snaps: Idiot Abroad star Karl Pilkington makes his acting debut in the series.
Readers, what do you think? What are you favorite unsung shows and movies on Netflix? Sound off in the comments below, and we just might include you (with a quote!) in our next writeup.
---
Related DealNews Features: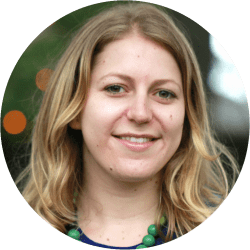 Contributing Writer
Lindsay Sakraida specializes in writing about retail trends and lifestyle subjects. She's also obsessed with music, movies, and tennis. Follow her on Twitter at
@LinSakraida
.
DealNews may be compensated by companies mentioned in this article. Please note that, although prices sometimes fluctuate or expire unexpectedly, all products and deals mentioned in this feature were available at the lowest total price we could find at the time of publication (unless otherwise specified).