Motorola Moto X Review: The Only American-Made Smartphone
The recently-announced Motorola Moto X is being marketed as a new breed of Android smartphone that focuses on thoughtful design and usability features, rather than high-end specs. But in spite of its lack of premium hardware, the phone is still priced at a premium; it will sell for $199 with a 2-year contract on AT&T, Verizon, Sprint, U.S. Cellular, and T-Mobile (through Motorola's website, reportedly). That said, there's more to this smartphone than meets the eye, and with pre-release reviews coming in positive, the Moto X may just be your next Android smartphone. Below, we've rounded up the most striking reactions from a handful of top tech reviewers, to get a sense for what this unusual phone has to offer.
Inside the Moto X: Astonishing Battery Life
The Moto X is a 4.7" smartphone with a 720p AMOLED display — smaller and lower resolution than the Samsung Galaxy S4 and the HTC One. Yet, with a screen this size it's hard to notice the resolution difference unless you're comparing phones side by side. Moreover, Slash Gear says the smaller screen "makes for a more hand-friendly phone that still has enough room to let webpages look their best." Additionally, the AMOLED screen boasts a nifty partial light-up function for notifications — rather than illuminating the entire screen — which allows the Moto X to preserve battery life for much longer.
On paper, the processing power for the Moto X also doesn't seem up to snuff. It runs on a dual-core 1.7GHz Snapdragon processor, which pales in comparison to the competition's quad-core CPUs. However, the Moto X is powered by a separate quad-core Adreno processor when handling graphics as well as low-power processors for contextual computing and natural language processing. Gizmodo suggests that the combination of processors "adds up to a performance that belies the specs," while Slash Gear agrees that the Moto X offers "top-tier performance with a mid-tier set of specs." And, like the Moto X's seemingly low-end screen, the processor configuration helps conserve battery power.
This is all well and good, since battery life is a big selling point for the Moto X; Motorola claims the phone's battery lasts for a full 24 hours. Not all reviewers found it lived up to that lofty claim, though all seem to agree that the battery life was more than enough for the average user. Engadget was particularly enthusiastic, exclaiming "this is the battery life you didn't know you were missing."
But the Moto X isn't perfect. The camera has gotten mixed reviews, with PC Magazine generously stating that it's "good enough." Many reviewers criticized the camera for adding noise to photos, and Gizmodo decried the quality of low-light images, explaining that "there's so much splotchy noise it almost looks like a watercolor." A lack of expandable storage also loses points for the phone, as it's only available in 16GB and 32GB flavors and without a card slot. CNET calls this "the phone's biggest weakness."
Smart Software Features Help the Moto X Stand Out
The Moto X runs on a lightly customized version of Android 4.2.2 (Jelly Bean), and reviewers agree that its unique features, like Active Display and Touchless Controls, are worthwhile. Active Display illuminates the screen and displays the time and any notifications whenever the phone is picked up, flipped over, or taken out of a pocket; The Verge describes these feature as "exactly what notifications should be." Meanwhile, Touchless Control lets users operate apps via voice commands, instead of having to manually activate them.
But the one Moto X feature that all reviewers raved about was Assist, which causes the Moto X to behave responsively in different situations. Say you're in a meeting (which it can tell from your calendar), the Moto X will automatically silence itself. If you're driving (which it can determine using its GPS and accelerometer), the Moto X will automatically put itself into hands-free mode. "I'm not sure what impressed me more," writes Joshua Topolsky of The Verge, "the ease of this function, or the fact that I didn't have to think about where I was and what mode I was in."
Manufactured and Customized in the U.S.A.
Perhaps what makes the Moto X truly unique amongst smartphones — and electronics in general — is the fact that it's assembled in the United States. You might think "made in the U.S.A." is a silly catchphrase, but with Apple recently coming under fire for overseas iPhone manufacturing, the Moto X is the only smartphone option for those who find it important to support U.S.-based manufacturing.
Nationalism aside, there are practical motives behind Motorola building the Moto X in the States: the company is pushing the Moto X as being highly customizable, and having phones assembled domestically means quick turnaround; Motorola wants the Moto X on your doorstep within four days of being ordered. Customers can choose from 360 different color options including a variety of colorways for the back, front, and bezel of the phone. If this amount of customization is an important feature to you, again, the Moto X is the only place you're going to find it — with most phones, you're lucky if you have a choice between black and white.
Should You Buy the Moto X?
The Moto X isn't a budget-buyer's phone, but it is a very solid Android handset with great battery life and an unheard of level of customization; plus, it's still priced in line with other big smartphone debuts. Mashable says that the Moto X "is the perfect smartphone for anyone who was ever intimidated by a smartphone," and we have to agree. The Moto X is the iPhone of the Android market, offering a solid mix of consumer-friendly features you won't find anywhere else.
However, keep in mind that customization options are only available for AT&T users upon its release in late August or early September; this exclusivity surely makes the phone a lot less appealing for anyone who isn't interested in AT&T. And on top of that, the wooden-backed Moto X that Motorola has been showing off won't be available at launch.
With all its rave reviews, and small caveats, we want to know: Are you planning on picking up a Moto X? Does the phone's American-made pedigree have any impact on your buying decision? Or are you mostly turned on by its battery life, or other smart features? Tell us in the comments below.
---
Related dealnews Features: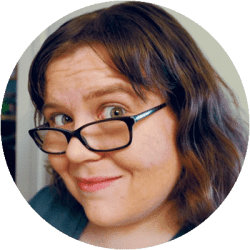 Contributing Writer
Originally working in IT, Elizabeth now writes on tech, gaming, and general consumer issues. Her articles have appeared in USA Today, Time, AOL, PriceGrabber, and more. She has been one of DealNews' most regular contributors since 2013, researching everything from vacuums to renters insurance to help consumers.
DealNews may be compensated by companies mentioned in this article. Please note that, although prices sometimes fluctuate or expire unexpectedly, all products and deals mentioned in this feature were available at the lowest total price we could find at the time of publication (unless otherwise specified).