Despite Early Holiday Hype, December Is The Best Time to Buy Toys
A few weeks ago, the children of the world let out a collective shout of "Awesome!" when this year's Toys "R" Us Fabulous 15 list was announced. At the same time, parents looked into their wallets and let out an exasperated, "They cost HOW MUCH!?" But fear not, pennywise parents! We are here to hold your hand, smooth your hair, make soothing "shush"-ing noises, and tell you that everything will be all right; according to our research, you won't have to break the bank this holiday season.
We went through our records from last year, and besides finding out that we still have a serious lack of restraint when it comes to our eggnog budget, we turned up some interesting info from last year's Fabulous 15 list — and by extension, uncovered some price trends for new holiday toys in general.
Bypass Black Friday, Collect Up to 37% in Savings
You may be tempted to buy the season's hottest toys sooner rather than later — maybe even during a Black Friday sale — but don't! All of the deal data we have on these "Fabulous" toys tells a similar tale: to get the best price, skip Black Friday and focus your toy-hunting efforts on the first two weeks of December. That's right: Not even Black Friday or Cyber Monday — the hottest shopping day of the year — can beat this technique.
Last year, nearly all of the Fab 15 toys that were discounted during Black Friday saw further price cuts in the first two weeks of December. We saw the LEGO Ninjago Epic Dragon Battle set and Lalaloopsy Silly Hair doll each drop 27% in price, while the Furby doll fell 26% in price. Those are some significant savings that shoppers could only get by skipping the Black Friday deals and waiting a handful of days for December to start.
The same waiting game pays off for those toys that weren't chosen as the "hottest of the season" by a large corporation. According to our data, run-of-the-mill toys (like general LEGOs, playsets, dollhouses, and more) will see additional drops once December rolls around. In fact, when it comes to these non-fabulous toys, shoppers can save up to 37% off!
The LeapFrog LeapPad Explorer Ruins Everything
Once again, as it has for the past two years, LeapFrog throws a wrench into our data set. Toys "R" Us's own LeapPad2 Explorer had an MSRP of $100, but quickly dropped to $80 by September, where we expected it to stay (following the previous year's pricing trend). However, the device actually increased in price to $90 in November, then increased again in December (though this latter mention came bundled with a $20 LeapFrog app store gift card.) What this tells us is that you can, once again, expect pricing on the new LeapPad Ultra to be just as screwy and unpredictable this year.
The Moral of the Story
In the coming weeks, many consumers will be tempted to pull the holiday shopping trigger early. Stores will entice you with savings. Tell them, "Get thee behind me, storefront!" and wait. Then keep waiting, patiently, until December shows up, bringing with it glorious discounts for all!
That said, we realize that for some people, paying slightly more than lowest-of-the-season prices is OK if it means peace of mind during an already stressful time of year. In those special cases where the toy is a make-or-break item for the holidays (e.g., if it's not there, there will be tantrums), then you may want to pull the trigger at the first sign of a deal.
Either way, if you already have a thorough list from your child, consider setting up an email alert for those toys, and to know immediately when any one of them goes on sale. (Also keep an eye on our daily toy deals as we begin our descent into the holiday season.) Because if the Tickle Me Elmos and Zhu Zhu Pets of the toy industry have taught us anything here at DealNews, it's that occasionally there is a toy so hot that the deal will sell out faster than a garage band approached by a record label.
---
Related DealNews Features: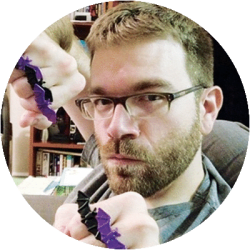 Contributing Writer
Jeff Somogyi is constantly trying to come up with ways to surprise and delight audiences the world over. He takes humor seriously ... too seriously. (Honestly, we've never seen him laugh ... it's kinda creepy.)
DealNews may be compensated by companies mentioned in this article. Please note that, although prices sometimes fluctuate or expire unexpectedly, all products and deals mentioned in this feature were available at the lowest total price we could find at the time of publication (unless otherwise specified).