13 Items That Will Be MORE Expensive This Year
Unfortunately, you're gonna have to pay more for Girl Scout cookies and amusement park tickets this year.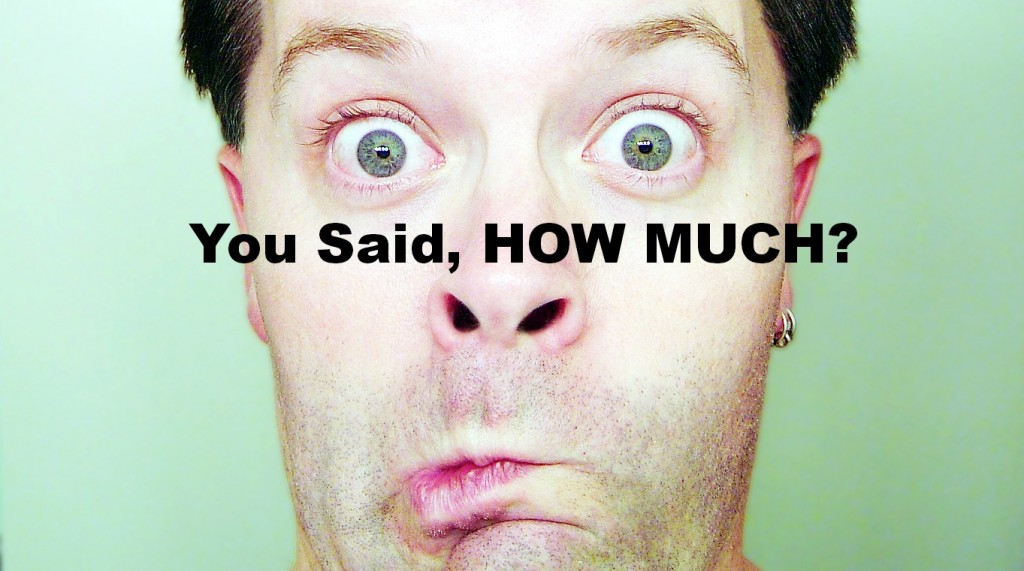 In 2016, it's going to be a little pricier to Netflix and chill, particularly if you plan to supplement your TV binge with candy, almonds, good California wine, or Girl Scout cookies. Expect to pay more for amusement parks and hotels, as well as health insurance. In all, we found 13 different things that we think will cost more money this year.
Check out what you might be able to stock up on, and then cheer up by reading our predictions for 12 items that will be less expensive this year.
Netflix
With the popularity of binge-watching and media streaming, "the couch potato has been fundamentally destigmatized," according to Mintel's 2016 consumer trends report. This year, however, it's going to cost more for the ultimate binge-watching source: Netflix. In October, Netflix announced that subscriptions for its standard streaming plan would increase by $1 to $9.99 per month for new subscribers in the U.S., Canada, and parts of Latin America.
Netflix subscribers who weren't subject to the 2014 price hike and are currently paying $7.99 per month will start paying $9.99 in May 2016, and subscribers who had joined after May 2014 will pay the new price in October 2016.
Sugar, Sweets, and Chocolate
For those looking to tighten their belts literally and figuratively this year, make a New Year's resolution to cut down on sugar and sweets, which are predicted to rise in price by 1.5% to 2.5% this year, according to the U.S. Department of Agriculture Economic Research Service Food Price Outlook. Fortune magazine's 2016 consumer predictions also include a price hike for chocolate because of a drought in the Ivory Coast, the center of global cocoa production.
Good Domestic Wine
Oenophiles, take note: Expect to pay 5% to 10% more for well-known, higher-end wines this year, according to Rob McMillan, executive vice president and founder of Silicon Valley Bank's Wine Division. While California wine accounts for 90% of domestic wine production, the price hike isn't linked to the California drought or last year's Napa Valley earthquake. "Price increases are due to higher consumer demand" for wine in higher-priced segments, McMillan tells DealNews. Consumers "would rather pay more for better wines."
Expect to pay 5% to 10% more for well-known, higher-end wines this year. The reason? Consumer demand.
The good news — at least for those who drink cheap wine — is that because of lower demand, wines already less than $9 per bottle might be available at even cheaper prices.
Almonds
The price of almonds is expected to increase. As the size of almond crops shrunk because of the California drought, the demand for almonds has gone up; Americans are eating twice the amount of almonds annually than they were seven years ago. According to a Bloomberg article, almonds have become more popular because of the rise of peanut allergies, and because almonds are a healthy snack, particularly among those who follow Paleo and gluten-free diets.
Avocados
Avocados, which were on last year's list of items projected to become more expensive, are expected to be even pricier in 2016. Like almonds, avocados have become more popular because of their health benefits (they're full of healthy fat, and nearly 20 vitamins and minerals), not only in the U.S. but worldwide, and particularly in the U.K., where sales increased by as much as 25% in 2015, and in China.
Girl Scout Cookies
Like avocados, these were on last year's list of price hikes, as some California-area Girl Scout chapters increased prices to $5 per box. In November, chapters in eastern Massachusetts followed suit, while southeast Wisconsin prices went up a quarter per box.
Since the prices are set by 112 Girl Scout councils across the country, prices won't go up everywhere, but it's safe to say that eventually, cookie prices will climb. The good news is that the cookie sales are for a good cause, and the price increases mean that Girl Scout troops will be able to keep more of the proceeds. Also, the increased prices are helping digitize and modernize the cookie sales.
Hotels
Hotel prices across the globe will increase by an estimated 2.5%, according to the 2016 Global Travel Price Outlook report from the Global Business Travel Association and Carlson Wagonlit Travel. North America is expected to have the biggest increase at 4.3%. Before booking a stay, check to see what's included and how much extras cost, as hotels are expected to maximize fees for amenities like Wi-Fi, minibar charges, and room service.
While prices are increasing across the globe, hotels in North America are expected to experience the biggest hikes.
The American Express Global Business Travel Forecast for 2016 puts the North American hotel price hike even higher, at 3.8% to 6% for midrange hotels and 4.2% to 6.3% for upper-range hotels. Predictions for hotel rates in Europe, the Middle East, and Africa are an increase of 1.7% to 3.5%, while the Asia-Pacific area is expected to see a 1.3% to 4% increase.
Some Amusement Parks
Hang on to your Mickey Mouse hats: A no-blackout-date annual pass to Disneyland in California now costs $1,049. The changes, announced in October, also include an $849 annual pass with some blackout dates. After an earlier price increase to $105 for the Magic Kingdom, the park in Orlando also had a revamping of the pass pricing in October.
In addition, The Wall Street Journal reported that Disney is considering implementing demand-based pricing. That means tickets would cost more during popular times, like weekends and major holidays, and less during weekdays and low tourist season.
SeaWorld Orlando also recently increased admission prices by $2, with adult admission now $99 and kids ages 3 to 9 at $94. (Changes in general seem to be going on for SeaWorld, as its San Diego location recently announced an end to its orca shows.) Adding to the costlier-ticket trend, Universal Studios Hollywood recently announced an increase in pricing for its new three annual-pass tiers.
Milk
Dairy prices fell in 2015, but milk prices are expected to rise in 2016. However, the rebound isn't predicted until midyear, so there's still time to pair inexpensive cheese with pricier wine.
Meat
It might be time to consider vegetarianism. According to the USDA Economic Research Service Food Price Outlook, prices in 2016 are expected to increase for beef and veal (1.5% to 2.5%), poultry (2.5% to 3.5%), and pork (1.5% to 2.5%).
Health Insurance Premiums (and Fees for the Uninsured)
Many health insurance premiums on HealthCare.gov increased during open enrollment for 2016, as consumers were encouraged to shop around for the best plan. For example, premiums increased more than 17% in Illinois, while a 29% increase was approved in Iowa, and a 36% increase approved in Tennessee.
Thinking of skipping health insurance altogether? The penalty for not having insurance is increasing from $325 per adult to $695 per adult, and half of that amount per uninsured child.
Prescription Medication
Even though Turing Pharmaceuticals and Valeant Pharmaceuticals are facing probes into their pricing, neither company seems to indicate it will lower prices. Turing Pharmaceuticals and its much-criticized CEO have been in the news for increasing a toxoplasmosis medication from $13.50 to $750. While Turing initially promised to lower the cost, the company is giving hospitals a discount of up to 50% and not decreasing the pharmacy price. (Imprimis Pharmaceuticals is offering a $1 version of the drug.)
Valeant Pharmaceuticals, which a study found significantly increased drug prices for two cancer-related skin conditions over the past six years and increased the price of a blood pressure medication by more than 600%, says it plans to increase prices in 2016, but minimally.
These aren't the only two companies that have dramatically increased prices. However, pharmaceutical companies have defended the price hikes as a way to finance the development of new medication, so it's unlikely that prices won't continue to increase.
Restaurant Menu Prices
Some high-end restaurants are increasing their menu prices, but the good news is that diners aren't expected to pay much more. In October, New York City restaurateur Danny Meyer announced that he would eliminate tipping and increase menu prices in his 13 full-service restaurants by the end of 2016, following suit of other restaurants that already have eliminated tipping, including Alinea in Chicago, Craft (during lunch service) and Per Se in New York, and Chez Panisse and French Laundry in California. Meyer said in his announcement that the goal is to benefit his employees without dramatically affecting how much diners pay.
If this list has you feeling down, cheer up! DealNews also has a list of things that will cost less this year! Do you have predictions for items that will be more expensive this year? Tell us below! And make sure to sign up for the DealNews Select Newsletter to save money year-round.
---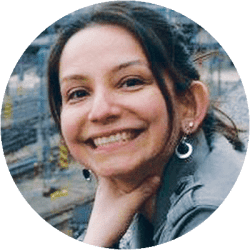 Contributing Writer
Josie Rubio was a Brooklyn-based freelance editor and writer, who interviewed everyone from Britney Spears to ghost experts during her lengthy journalism career. She visited five continents, and loved to write about travel, food, nutrition, health, gardening... and pretty much everything.

Note: Josie Rubio died on December 3, 2019.
DealNews may be compensated by companies mentioned in this article. Please note that, although prices sometimes fluctuate or expire unexpectedly, all products and deals mentioned in this feature were available at the lowest total price we could find at the time of publication (unless otherwise specified).