12 Items That Will Be LESS Expensive This Year
Get ready for cheaper smartphones, Swiss watches, and other products that are expected to take a price dip.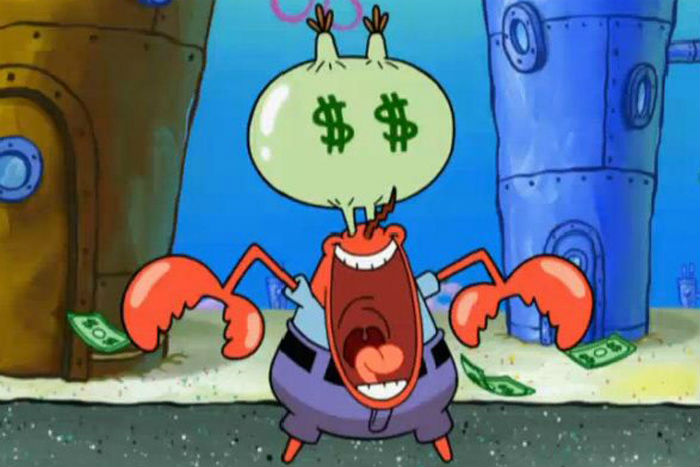 It's going to be a good year for those with a taste for less-sophisticated wines, fast cars, and fancy watches, as well as for caffeine fiends and fitness buffs. According to price predictions for 2016, prices of coffee, some electronics and cars, and even certain luxury items will drop if they haven't already.
With all that money you'll save on coffee and gadgets, maybe you can buy a Jaguar or Tesla at lower 2016 prices. At the very least, you'll probably end up saving enough money to purchase peanuts and some other items in our predictions. Of course, predictions can be tricky: Despite a current global banana surplus, for example, recent news of a Panama disease fungus means that banana prices are uncertain.
Once you read the list below, be sure to check out our other list of items that are expected to increase in price this year. Then, consider signing up for the DealNews Select newsletter so you can save money on everything else in the coming months.
Coffee
After a Brazilian drought caused prices to increase in 2014 and early 2015, prices are expected to drop. In fact, a coffee surplus is predicted for 2016. The J.M. Smucker Co., owner of Folgers and Dunkin' Donuts coffee, already cut the coffee brands' prices by 6%, after calling a 2014 price hike a "misstep."
Peanuts
Though almond prices have been rising because of growth and demand, already-low peanut prices are expected to decrease even more because of a 2015 surplus. Some peanut butter brands have already seen production costs decrease, which may result in savings for consumers.
Cheap Wine
While you can expect to pay more for good wine, inexpensive wines should become even cheaper this year. "Wines priced under $9 aren't doing well in the market at all," Rob McMillan, executive vice president and founder of Silicon Valley Bank's Wine Division, tells DealNews. "Those wines are being discounted." So if you have a taste for the cheap stuff, cheers!
Whole Foods(ish) Groceries
Whole Foods isn't known for its bargains, but the company plans to launch stores called 365 by Whole Foods Market that will offer lower prices. In fact, according to a Bloomberg Intelligence analyst, Whole Foods' store-brand products — expected to make up the bulk of 365's offerings — are only 2% more than prices at Trader Joe's.
Whole Foods says the items in the stores will be "curated" and "values-oriented." The first stores are expected to open in the second half of 2016 in Santa Monica, California; the Silver Lake neighborhood in L.A.; Bellevue, Washington; Portland, Oregon; and Houston.
Some Cars (Including Luxury and Electric Models)
Announcements have been made about price drops for several car models in 2016, including some luxury and electric cars. The Mazda 3 i Sport model's base price is going to be $600 less than the 2015 model, at $18,665 (manual) and $19,715 (automatic). At $31,950, the new 2016 Kia Soul EV-e starts at $2,000 less than the 2015 Soul EV base version. The Chevrolet Malibu also is getting a price cut for 2016, starting at $22,500, compared to 2015's $23,290.
The 2016 Jaguar XF 35t midsize sedan will be available at $52,885, 9% lower than the cheapest 2015 model. Jaguar is also introducing two car models for less than the usual price points of the luxury brand, including a sedan for $35,885.
For drivers who have had their eyes on a Tesla, but have been put off by the $70,000-plus price tag, there's a lot of excitement about the $35,000 Tesla Model 3. The newer, cheaper model will be available to preorder after its March 2016 unveiling, but production won't begin until 2017. If you want an electric-powered car sooner, the 2016 Chevrolet Volt hybrid starts at $33,995, which is $1,175 less than the 2015 model.
Gas
Whether gas prices will rise or continue to fall depends on which forecast you follow. OPEC, Wall Street banks, and the CEO of Hess estimate higher gas prices. AAA, the International Energy Agency, and some analysts, however, predict lower gas prices for 2016.
For those who prefer to see the gas tank as half full, gas prices will most likely remain low at least for the early part of 2016. In fact, AAA predicted the national average for gas prices by the end of 2015 could drop below $2 per gallon for the first time since 2009. One AAA expert predicted that gas prices will stay low through February, before the usual seasonal price increase in spring and summer.
Some Airfare Abroad
Low fuel costs helped lead to cheap airfare in the late summer and early fall of 2015, so prices overall may not fall too much further in 2016, but the good news is that prices are expected to stay low. British budget airline EasyJet, for example, estimates travelers will pay the same as last year's already-low prices. Irish budget airline Ryanair has announced a 4% decrease in prices for 2016 because of inexpensive fuel. The general forecast for European airfare is that prices are expected to stay relatively stable, according to the American Express Global Business Travel Forecast 2016.
According to the American Express travel forecast, air travel in Latin America will fall as much as 3.5%. A minimal increase in fares is expected for North America, but there are still a few bargains. In May, Iceland-based discount airline WOW air, which already offers $99 flights to Europe from Boston and Baltimore, will offer one-way fares from Montreal and Toronto to various European destinations, starting at $75 USD for a flight to Iceland.
Smartphones
According to Motley Fool contributor Tim Green, 2016 could be the year that budget smartphones go mainstream, now that phone subsidies and two-year contracts are being phased out. In the subsidy system, phones were offered at a discount and the remaining cost was generally factored into the monthly bill. But now consumers pay separately for service and devices, making the actual cost of the phone more transparent. Thus, looking for cheaper phones makes more sense.
Several big names are set to offer cheaper phones in 2016, including Samsung with its Galaxy A7, A5, and A3 smartphones, which are less expensive alternatives to the S series. They are expected to be available in the U.S. later this year.
Rumors of a new iPhone 6c, with a 4" screen and a lower price tag, have been circulating for months. Expected release dates range from February to April, and talk of price also varies between $400 to $500.
Fitness Trackers
According to the 10th annual American College of Sports Medicine survey, the No. 1 fitness trend for 2016 is wearable tech. Some predict that fitness trackers will drop in price because the industry is growing quickly. Older models will be less expensive as newer models become available, and as more companies produce smartwatches and smartbands, there could be competitive pricing among the brands. Samsung, for example, is developing a new device to compete with Xiaomi's $15 Mi band. Apple is rumored to be releasing a smartband in 2016, while Nokia could be planning a comeback with a smartband.
Swiss Watches
Luxury watchmakers are facing a variety of challenges, including a downturn in exports in 2015, a Chinese anti-corruption drive, the rise of the Swiss franc, and competition from smartwatches. In February 2015, Patek Philippe lowered its prices by 7% in the Americas, while companies such as TAG Heuer and Rolex have focused on their less expensive lines. TAG Heuer is also entering the smartwatch market with its $1,500 Connected Watch.
Gibson Guitars
Gibson announced the 2016 lineup would scrap some of the previous year's controversial design changes and offer a 20% to 25% price drop, according to Reverb, with the Les Paul Standard at an estimated $2,799 and an SG Standard at $1,199.
Gaming Systems
Both PlayStation 4 and Xbox One prices dropped for the 2015 holiday season and were among the best-selling electronics on Black Friday. Sony offered $299 PS4 bundles for Black Friday weekend and December holiday sales, while Microsoft offered an Xbox One bundle that included a game for $299. Microsoft also cut the price of the standalone Kinect, which started at $150, to $99.
The Motley Fool predicted that Microsoft could make the Xbox One bundle price cut permanent, as the company did in 2014. Consumers will just have to wait and see if that prediction will come true, as it did last year.
Which price drops are you looking forward to? Do you have your own predictions for this year? Tell us in the comments section below! And make sure to sign up for the DealNews Select Newsletter to save money year-round.
---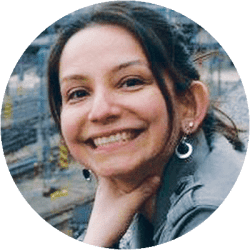 Contributing Writer
Josie Rubio was a Brooklyn-based freelance editor and writer, who interviewed everyone from Britney Spears to ghost experts during her lengthy journalism career. She visited five continents, and loved to write about travel, food, nutrition, health, gardening... and pretty much everything.

Note: Josie Rubio died on December 3, 2019.
DealNews may be compensated by companies mentioned in this article. Please note that, although prices sometimes fluctuate or expire unexpectedly, all products and deals mentioned in this feature were available at the lowest total price we could find at the time of publication (unless otherwise specified).