Is the Amazon Tap Worth Buying?
This portable speaker lets you take Alexa on the go. We cover the Tap's specs and compare it to similar speakers, so you can decide whether it's a good fit.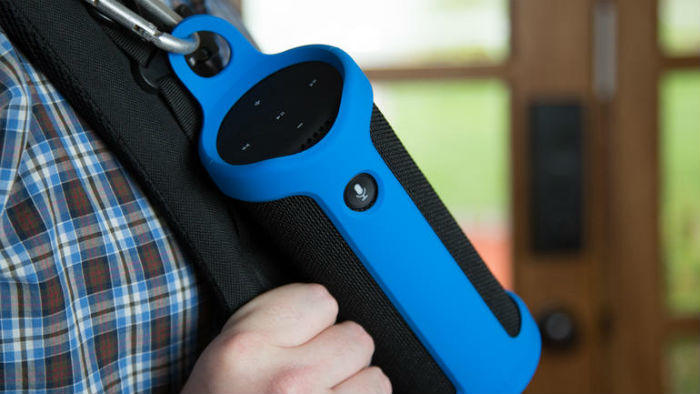 When Amazon released the original Echo speaker, it was a surprise hit. Powered by the Alexa personal assistant, this hands-free, voice-activated, internet-connected speaker is capable of answering questions, playing music, and working with smart home components. You can say, "Alexa, play some Nirvana" or "Alexa, what's the time?" and the speaker obeys.
Amazon decided to expand its range of gadgets this year with the Amazon Tap and the Echo Dot. The Echo Dot is a much smaller and cheaper version of the Echo — it's essentially just the top portion of the Echo with a tiny speaker, and it's best when paired with a bigger speaker you already own.
But the Amazon Tap is a bit different. While the Echo devices have to be plugged in and are meant to live in your home, the Tap is a portable Bluetooth speaker with a built-in rechargeable battery, so you can take Alexa with you.
Read on to learn more about the Amazon Tap, how it compares to similar speakers, and whether you should consider buying it.
How Does the Tap Measure Up?
The Amazon Tap costs $129.99. It's a bit smaller than the Echo, measuring 6.2x2.6x2.6", but it's the same cylindrical shape. On the front you'll find the microphone button, and on the back there's a power button, a 3.5mm audio input, a microUSB port for charging, and a WiFi/Bluetooth button. If you look up top, you'll see volume and music controls. Setup is easy via the Alexa app on Android or iOS, and it can also be used through a web browser.
SEE ALSO: How to Try Amazon Echo's Alexa Before You Buy
The Tap weighs in at 16.6 oz. and the mesh exterior provides some grip, so it's easy to carry around. If you wish you could take your Echo into the garden or down to the park with you, then the Tap is for you.
However, it does have limitations. Unlike the Echo, the Tap isn't always listening — you have to tap the microphone button to ask a question or issue a command. And although you can take the Tap out with you, Alexa won't work unless there's a WiFi connection.
Amazon Tap as a Bluetooth Speaker
If you're only looking for a Bluetooth speaker to play music, then the Amazon Tap might not be the best choice for you. It offers 360-degree sound, with dual 1.5" drivers and dual passive radiators to boost the bass. The Tap sounds quite good, but, like most Bluetooth speakers, the bass is limited and can get distorted at higher volumes. It's not difficult to find a speaker that sounds better for a similar price.
The JBL Charge 3 offers much better sound quality for only $20 more, and it can handle a rain shower or a drink spill without dying. It also offers up to 20 hours of battery life, compared to the Tap's nine hours. Even the older (and cheaper) JBL Charge 2+ sounds slightly better than the Tap, is also splashproof, and boasts better battery life.
The Bose SoundLink Color is a similarly priced speaker. It probably gets the win on sound quality, but falls short on battery life at eight hours. If you're willing to pay a bit more, the UE Boom 2 offers 15-hour battery life and better sound for as little as $176. It's also waterproof, can be paired with a second speaker, and supports voice controls via Siri or Google Now.
A strange omission for the Tap is the fact that it doesn't work as a speakerphone, as it has the required microphone and speaker.
A strange omission for the Tap is the fact that it doesn't work as a speakerphone, as it has the required microphone and speaker. A lot of Bluetooth speakers, including the JBL Charge 3 and UE Boom 2, do offer speakerphone functionality.
You can stream music across WiFi with the Tap, rather than just Bluetooth, like the others. That means it can stream services like Spotify, Pandora, and TuneIn directly, but only when you have a WiFi network or hotspot to connect to. The Amazon Tap also comes with its own charging cradle, but the real distinction is definitely the Alexa voice service.
Amazon Tap as a Personal Assistant
Part of the reason people were surprised about the Echo's success is our smartphones already have voice assistants built in. What's so great about taking that functionality and putting it in a stationary speaker? Turns out the attraction is having an always-listening assistant that anyone in the room can talk to.
The Amazon Tap is powered by the Alexa service, so it can do all of the same things as the Echo, from ordering a pizza to turning off the lights (assuming you have the home automation setup for that). But the following two problems really reduce its potential usefulness.
You have to tap the button to speak.
With the Echo speakers, you can just say, "Alexa, what's the weather like?" and get an answer. Having to tap the button first takes some of the convenience away.
You need a WiFi connection.
If you don't have a WiFi connection, then Alexa doesn't work at all — not even music controls. You'll have to use the buttons on the top of the Tap to control your music.
SEE ALSO: 7 Things to Consider When Buying a WiFi Range Extender
Most phones offer hotspot functionality, so you should be able to connect the Tap to the internet through your phone. However, it's going to eat into your data allowance, and it can sometimes be a hassle to set up. If you don't need the portability, then both the Echo and the Echo Dot are better personal assistants.
Why Buy the Amazon Tap?
If you're only going to use Alexa in one room, then the Amazon Echo is a much better bet than the Tap. It's more expensive at $180, but the 2.5" woofer and 2" tweeter provide better quality sound, and Alexa is always listening, ready to respond to your questions and requests. If you already have a great sound system, you can add the Echo Dot for $90.
For people seeking a great Bluetooth speaker for outdoor music, there are better options than the Tap at similar prices. Whether they're for days at the beach or a camping trip, lots of speakers offer better sound quality, battery life, and handy extras like waterproofing.
The combination of portability and Alexa is what makes the Amazon Tap worth considering. You can pick it up and carry it around from room to room or take it out with you. If you want to be able to listen to fairly loud music and order a pizza on the same device, wherever you are, then the Tap has you covered. Nothing else offers this quirky combination.
Readers, do you own an Amazon Tap? Have you found it to be a good value, or do you wish you'd gone with another Alexa-enabled device? Let us know in the comments below!
---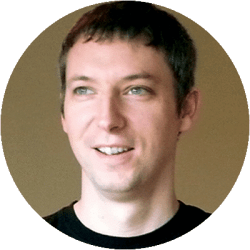 Contributing Writer
Simon is a technology journalist with a background in games development. He is fascinated by all things tech, particularly mobile and videogames, and he loves to share that passion with other tech fans.
DealNews may be compensated by companies mentioned in this article. Please note that, although prices sometimes fluctuate or expire unexpectedly, all products and deals mentioned in this feature were available at the lowest total price we could find at the time of publication (unless otherwise specified).