10 Ingenious Uses for a Super Cheap Tablet
We've seen low-end tablets for as little as $30 recently! These affordable slates can replace numerous household items, from alarm clocks to cookbooks.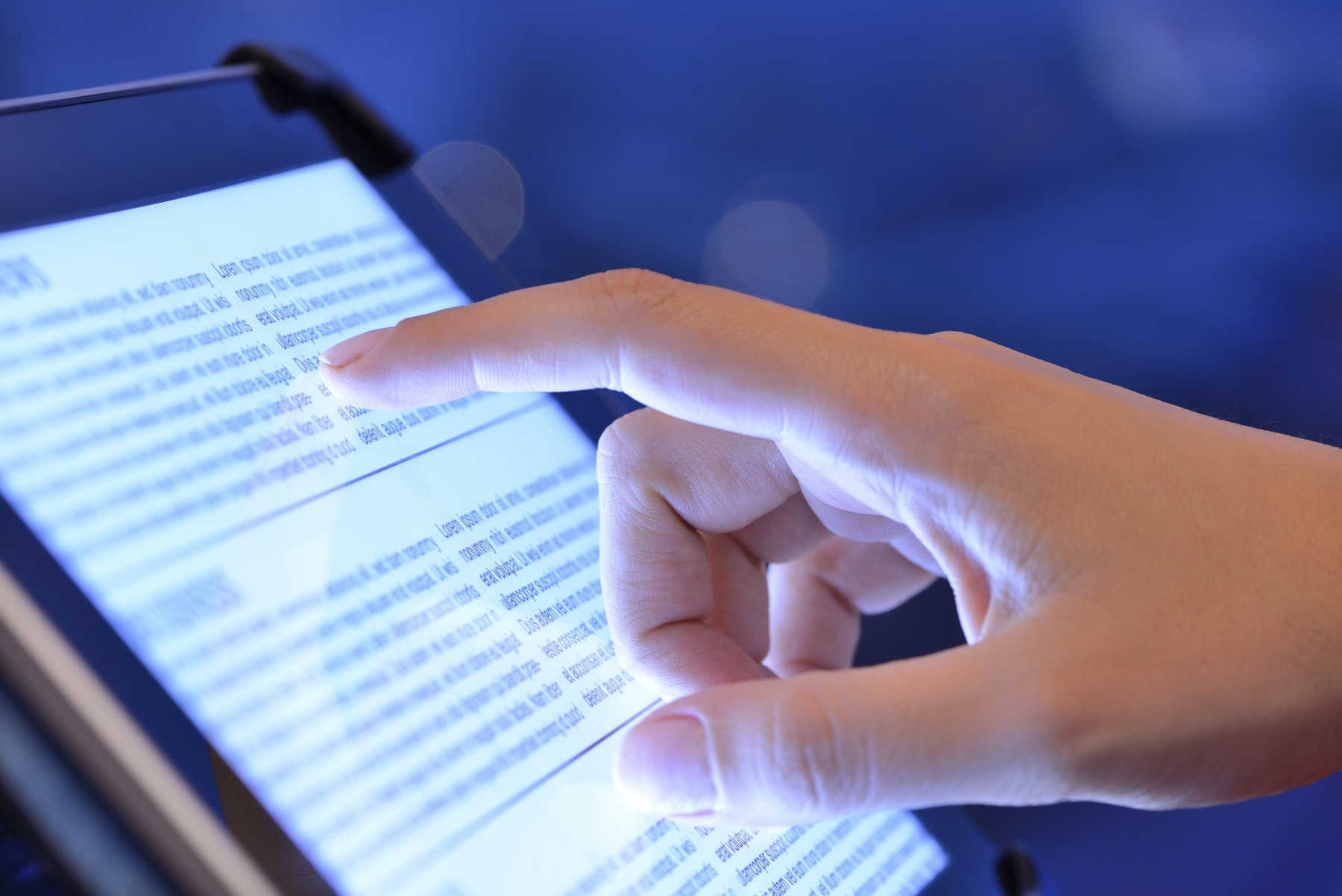 Whether you're shopping for an Apple or Android tablet, you know the top-tier models could set you back $500 or more. If you're looking for a name brand but are willing to consider less than the latest and greatest, there are deals to be found. You can often get last year's model in the $200 range, and if you're patient you can find sales cutting prices down to the $100 range.
But if you're willing to consider a tablet that isn't from Apple, Samsung, or Sony, you can find prices that dip a lot lower. Amazon's basic 7" 8GB Fire retails for only $50 — and on Cyber Monday this year, it dropped to $28. But you don't have to wait for a shopping holiday to get a deal like that; we've seen off-brand Android tablets with similar specs to the Fire go for around $30 in recent months.
Even at those bargain prices, a low-end tablet can handle a lot. If you want a tablet for watching Netflix, reading books, surfing the web, checking email, and other basic tasks, a cheap slate may be the perfect answer.
10 Unexpected Ways to Use a Cheap Tablet
Completely Customizable Clock
You can spend a lot on a high-tech alarm clock, but you'll never find a clock more customizable than a tablet. Get a stand to prop it up by your bedside and install your favorite alarm clock app. Most apps will let you set up the display just the way you like it and choose exactly how you want to wake up. As a plus, once you're up, it's a good way to check the morning headlines or review your schedule for the day while you're getting ready to go. Similarly, you could repurpose a tablet as a wall or desk clock — the ability to customize your tablet clock makes it perfect for any location.
SEE ALSO: How to Really Erase All Personal Data From Your Laptop, Tablet, or Phone
Dedicated Desktop Anything
Perhaps you like to keep a paper copy of your calendar open on your desk. Maybe you like to have a radio at hand while you work. Either of these can be replaced by a tablet on your desk running your favorite calendar or music app. And if you'd rather see the latest weather or the top social network posts, you can do that, too. Whatever you want, a basic tablet loaded with the right app can show it to you at a glance.
Small Second Monitor
A tablet — especially a budget tablet — won't sport a huge screen, but even so it can make for a nice second monitor. Grab an app like AirDisplay or iDisplay and you can set your tablet up as a second (or third) screen.
Digital Photo Frame
Instead of filling a photo album, toss all of your pictures into your favorite gallery app and display them individually or as a slideshow. Alternately, you could use it to display digital versions of the kids' art for a modern take on the traditional family fridge gallery.
Family Message Center
Do you still keep a notepad and pen on the kitchen counter, by the phone, or in some other central space to use as a place for the family to keep notes? You can replace pen and paper with a tablet, stylus, and note-taking app — you can even mount it to the fridge just like you would a notepad, to keep that old-school message board experience.
Digital Cookbook
We're done with paper cookbooks and you will be, too when you have a dedicated tablet in the kitchen. The right app — we like Paprika — will let you store your own recipes alongside recipes you find on the web for an easy-to-use digital cookbook. Just be sure to keep a stylus at hand so you aren't reaching for your tablet with grimy hands.
SEE ALSO: How to Make Your Tablet Faster
Virtual Window
The average office (or cubicle) doesn't have the best view, but that doesn't mean you can't make your own view. A tablet mounted on the wall can offer a window of sorts: All you have to do is tune in to a live feed from anywhere for a dramatic new view. May we suggest the Smithsonian Institute's Panda Cam?
Dedicated Video Phone
Sure, you can do video calls from your computer, but using a tablet lets you make video calls while keeping your computer free for anything else. All you have to do is install Skype or Google Hangouts and you'll be ready for your next call!
Home Security Camera
A tablet has everything you need for a decent security cam: a camera and WiFi. Install an app like IP Webcam and you'll be able to watch or record video from your tablet. While it requires a little more setup than a Smart home camera, it's hard to beat using a cheap tablet in place of a $100 Dropcam.
High Tech TV Remote
What kind of remote you'll have depends on the kind of tablet. Some higher-end Android devices include IR Blasters which, when paired with a remote app like AnyMote, can turn them into customizable universal remote controls.
Unfortunately, you won't find this feature on a bargain basement tablet; but that doesn't mean you're out of entertainment options. Your tablet can be a dedicated device to control (and cast online content to) your Chromecast or Roku using their respective apps. And just having a tablet TV companion is great, letting you look up actors on IMDB or find out when the next season of Game of Thrones will be online.
SEE ALSO: Ask an Editor: When is the Best Time to Buy a TV?
Tablet Stands and Mounts on a Budget
By now you've probably noticed that most of these uses require you to have a stand or wall-mount for your tablet. And while these aren't break-the-bank expensive, when you're spending $35 to $50 on a tablet, spending $10 to $50 for a stand or mount seems ridiculous. However, there are some budget-friendly ways to put your tablet where you want it.
A $2 business card holder tablet stand: A sturdy metal business card holder makes a great tablet stand. No, really! As-is, a business card holder will typically only work for tablets in landscape mode — tipping over when you put it in portrait — but all you need is a pair of pliers to adjust it to hold your tablet in portrait, too.
A $3 plate hanger wall mount: These hooks designed to mount decorative dishware on the walls can be repurposed to work with your tablet. It won't win any points for style, but it's certainly effective.
A $12 Sugru wall mount: DIYers in the audience already know what Sugru is, but for the rest of you it's a moldable silicone. Out of the package, Sugru is just like clay that you can stick to things and shape however you'd like, but after it's been left to cure 24 hours, it's tough stuff. For tablets, you can stick it on the wall and shape it into mounting hooks, no drilling required. (And if you're looking for something different, Sugru also has a great hack for an adjustable tablet stand.)
Readers, have you fallen in love with your cheap tablet? Can you think of any fun, creative uses that we left out? Tell us all about them in the comments below!
---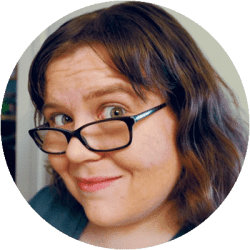 Contributing Writer
Originally working in IT, Elizabeth now writes on tech, gaming, and general consumer issues. Her articles have appeared in USA Today, Time, AOL, PriceGrabber, and more. She has been one of DealNews' most regular contributors since 2013, researching everything from vacuums to renters insurance to help consumers.
DealNews may be compensated by companies mentioned in this article. Please note that, although prices sometimes fluctuate or expire unexpectedly, all products and deals mentioned in this feature were available at the lowest total price we could find at the time of publication (unless otherwise specified).