If Apple Removes the Audio Jack From the iPhone 7, What Will Happen to Headphone Prices?
Unfortunately, there won't be any headphone sales on the horizon. But buying an adapter or Bluetooth receiver for your old headphones could save you a bundle.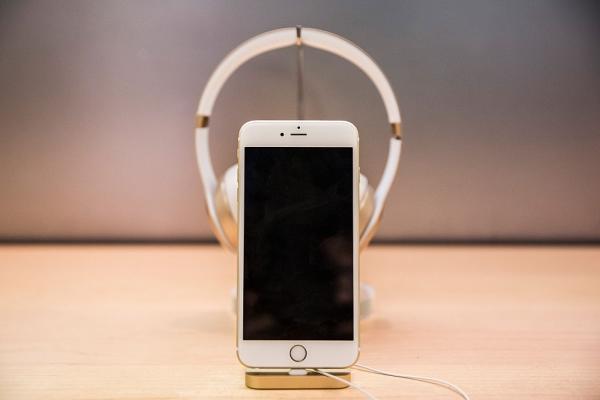 Shoppers have a tendency to resist change. Case in point: When Apple created the iPhone 5, it replaced the widely used 30-pin connector port with the smaller Lightning port. This prompted a huge outcry from users, who were annoyed that they would have to replace some of their preferred chargers and accessories, and spend more money.
Now it seems as if history might be repeating itself. Customers are once again sounding the alarm over a possible Apple change — but this time, the effect on your wallet could be completely different.
Say Goodbye to the Headphone Jack
According to rumors and analyst reports, Apple is purportedly going to remove the standard 3.5mm audio jack from the iPhone 7. (This will supposedly give Apple more leeway to make the phone even thinner.) Going forward, iPhone users will instead plug their headphones into the charging port, using Apple-specific headphones with a Lightning connector.
Not surprisingly, a petition has already been created in an effort to stop the company from implementing this change. Shoppers are concerned about whether they can use their current headphones with the future phone, as well as how this change will affect the pricing of new, compatible options.
Don't Expect Sales on Accessories
Some shoppers might wistfully hope that this shift will signal widespread discounts on older headphones, but that's unlikely to be the case. Although it's true that older 30-pin chargers and accessories went on sale when Apple switched to the Lightning port, this is a very different situation.
There was no doubt that the 30-pin chargers and accessories were all headed towards obsolescence, since they'd only be usable with older iOS gadgets. That meant retailers were extremely eager to get rid of inventory, and we saw many sales as a result.
SEE ALSO: Apple Now Accepts Cracked iPhones for Trade In
But in the case of the audio jack change, headphones with a normal audio connector are still usable with pretty much every other audio device that exists. Thus, traditional headphones aren't going to head to the clearance shelves because of this development, unless they're specifically marketed for the iPhone.
Exploring the Audio Options for the iPhone 7
Since this change seems imminent, many iPhone users are wondering what their options will be for headphones when the iPhone 7 comes out. What will be available, and how much will it cost? As it turns out, you'll have four options after Apple makes the switch.
Use the Included Headphones
This is a no-brainer option, and probably the most cost-effective as it means you only need to buy a new device. Although not a happy resolution for audiophiles, this is the best course for anybody who's already accustomed to using Apple's included accessories. If that's you, then congrats! You're least likely to be affected by the change.
Buy an Adapter for Your Current Cans
This is the ideal solution for people who are devoted to a pair of earbuds or headphones that will not be compatible with the iPhone 7. It's likely that once Apple announces the change, it'll also release an audio adapter. Past pricing for similar gadgets suggests that it would cost between $19 and $29, which is relatively affordable compared to other options.
That said, it's unlikely Apple will block third-party production of adapters. The electronics giant already sells headphones and adapters from partners like Audeeze and Belkin, so it stands to reason that third-party adapters will be released relatively quickly. Still, much like cheap chargers, it's hard to say if these third-party products will be worth purchasing. You could be sacrificing sound quality or longevity for upfront cost.
Buy Lightning-Compatible Headphones
Be warned: this option isn't cheap. There are already lightning-compatible headphones out there, but they're all at least $100. In fact, at the time of this writing, the cheapest pair costs around $150 to $160. More often than not, they're actually closer to an average cost of around $400 to $500. One pair available from Apple is $800.
Another issue to note is that buying a pair of these headphones doesn't necessarily exclude you from having to purchase an adapter. If you intend to use your headphones with other devices (like your PC), you'll still need an adapter to use a standard 3.5mm audio jack.
Buy a Bluetooth Audio Receiver
This is one of the more economical choices. A decent Bluetooth audio receiver should set you back about $20, although there are more expensive models available. The receiver syncs to your device via Bluetooth, then you plug your headphones into it and listen like normal. Two options for just under $20 include this one from Mpow via Amazon, and this one from Atill via Amazon.
Readers, how do you feel about the possibility of a lack of headphone jack? Do you think you'll spend more on other options, or just use the headphones Apple provides with the iPhone 7? Share your thoughts in the comments below!
---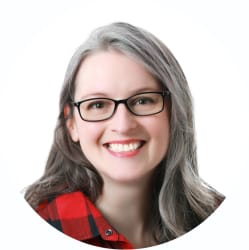 Senior Staff Writer/Consumer Analyst
Julie's work has been featured on CNBC, GoBankingRates, Kiplinger, Marketwatch, Money, The New York Times, Real Simple, US News, WaPo, WSJ, Yahoo!, and more. She's extolled the virtues of DealNews in interviews with Cheddar TV, GMA, various podcasts, and affiliates across the United States, plus one in Canada.
DealNews may be compensated by companies mentioned in this article. Please note that, although prices sometimes fluctuate or expire unexpectedly, all products and deals mentioned in this feature were available at the lowest total price we could find at the time of publication (unless otherwise specified).