How to Tell if an Online Retailer is Worthy of Your Dollars
Shopping online can cause some expensive headaches if you spend your money with an unreliable merchant. Spotting the bad eggs ahead of time takes patience, but it's worth it.
If you've purchased something online, you've probably got a story about getting burned by a shady merchant. Whether it's explaining to your boss about the emails you keep getting from Iran, or paying hundreds of dollars to return the wrong recliner, everyone has had a purchase go bad. But still, you wouldn't want to pass up an awesome bargain just because the listing looks a little ... off, right? What if Shrek and Batman really are teaming up nowadays?
Here at DealNews, we take multiple steps to ensure every deal we list is verified, price-checked against other deals, and sold by a reputable retailer. (It's all part of our editorial guarantee.) But like you, we occasionally come across deals from new or unknown vendors that sound a little too good to be true. In those situations, we rely on vetting instincts developed through years of researching online deals, as well as a few tried-and-true investigative steps that anyone can learn.
While we can't give you our instincts and experience, we'll happily share some guidelines to help you shop smarter on the Internet. This process takes a little longer than just adding something to your cart and checking out, but it's a better way to safeguard your credit card information, avoid bad service, and dodge scams.
Research Before You Click
Before you click on any link, it's imperative that you research the merchant in question. A simple Google search of the company name might return useful info, but we think the Better Business Bureau and ResellerRatings are two of the web's better sources for merchant reviews. For travel deals, we also like to check out the reviews from sites like TripAdvisor and Yelp.
However, it's best to use many review sites in tandem so you can get the whole picture. The BBB, for instance, exists because of the dues paid by its members. Likewise, the ratings on ResellerRatings are user-generated and subject to abuse. Be careful not to give any one review site too much weight in your considerations.
Understanding the Google Trusted Stores Badge
If you use the Google Shopping search engine, you may have noticed a little "Trusted Store" badge beside certain listings. What does it mean? You can hover over the badge to see info on customer service, shipping, and returns (provided by StellaService) about retailers like Wayfair and Rakuten Shopping. The caveat is that merchants must partner with Google to become a Trusted Store, essentially volunteering to be graded. That said, if you make a purchase with a Trusted Store and an issue arises, Google will work with you to resolve the dispute. Plus, Google offers lifetime purchase protection of up to $1,000.
Pay a Virtual Visit to the Seller
A good merchant will make it easy for their customers to get in touch, so look for contact information on their site. Try to find more than just an email address, as a company's physical address and phone number can tell you a lot; if a business' website (or their BBB listing) says their phone number is (800) 111-1111, then you'll know something is up. Likewise, if the address seems unlikely (we doubt anyone's running a comic book shop out of 1600 Pennsylvania Avenue), you can plug it into Google Streetview to get the skinny on your merchant's locale.
Read the Fine Print
When all of the above checks out, you're still not quite ready to check out. In the event that you need to send your purchase back, you'll need to be familiar with this merchant's policy for cancellations, returns, and exchanges. Some stores, such as Shoebuy, Zappos, and eBags, offer free returns and exchanges, which means they'll foot the bill for shipping an item back.
However, most stores aren't that generous. Some merchants will hit you with restocking fees (usually 10% to 20% of your purchase), while others won't take back opened or large items (like a TV).
Marketplace Sellers: The Wild West of Online Buying
The marketplace model, in which a big site rents out digital space to smaller, third-party merchants, is a lot more popular than you'd think. You already know that Amazon, eBay, and Rakuten Shopping rely on the marketplace model, but you can find third party merchants on tons of popular sites these days. Sears, Newegg, Best Buy, and Walmart all feature marketplace listings. These listings all look similar to regular ones, except somewhere the product pages notes that the item is being offered by another vendor.
Marketplaces are not inherently bad; after all, just look at the success of many Amazon and eBay merchants. However, you should be aware that third party merchants often have different shipping, return, and cancellation policies than the parent site. (For example, a seller on Newegg's marketplace probably won't extend the same return offers as Newegg itself.) Also, because these merchants are so small, you probably won't find them on the BBB or ResellerRatings. All of the advice above still stands of course, but you may need to take extra steps before trusting your money with a marketplace seller.
User Reviews Tell a Story
First of all, check out the buyer reviews. A large number of reviews is telling in and of itself. Who would you trust more, a merchant that's handled thousands of transactions in the last year, or a merchant that's handled 20? Now read the reviews! Are the positive reviews all just vaguely similar variations on "AW3SOME SELLARRR," or do they include detailed descriptions of excellent service? Look for reviews that mention problems with the product, and how the return or exchange was handled.
If a seller has no negative or mediocre reviews at all, this can be a red flag, because the merchant in question may be manipulating the ratings. Negative reviews can provide a wealth of information about a seller when viewed in aggregate. For example, every online site will occasionally send the wrong product; but if a site has a long history of mixing up orders, then buyer beware.
Snoop Around the Interwebs
Even if you're satisfied with the reviews you find about a marketplace site, it's a good idea to see if the seller has developed a bad reputation elsewhere. You can Google their name along with "storefront," "Amazon," "eBay," etc. to see if your third-party merchant has a presence on another site. That way, you'll see if the vendor is, for example, currently operating on Sears but had their Amazon storefront temporarily suspended (all the items will still be listed, but say "currently unavailable").
The vast majority of your online transactions will go smoothly if you shop with reputable retailers. Of course, you can always count on DealNews to list deals you can trust. But when you're shopping on your own, a little reconnaissance — and a lot of common sense — goes a long way. When in doubt, follow your gut and don't risk your money on a deal that seems too good to be true.
Readers, do you have any online shopping horror stories you'd like to share, so others don't get burned? What about retailer research tricks you've developed for protecting yourself online? Spill your secrets below!
---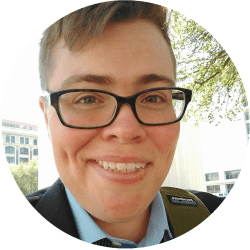 Former Senior Blog Editor
Michael added the finishing touches to most of the Blog articles on DealNews. His work has appeared on sites like Lifehacker, the Huffington Post, and MSN Money. See him rant about video games by following him on Twitter
@ThatBonebright
.
DealNews may be compensated by companies mentioned in this article. Please note that, although prices sometimes fluctuate or expire unexpectedly, all products and deals mentioned in this feature were available at the lowest total price we could find at the time of publication (unless otherwise specified).