How to Stream Music on the Cheap
Subscriptions may only cost $10, but it can add up. Free previews, freemium services, and various discounts can score you tunes and savings.
Today, your music collection doesn't mean buying records, cassettes, CDs, or any other kind of physical media. Even digital files are starting to fade from popularity, replaced by streaming music services that offer online access to all of your favorite tunes wherever you are, without even filling your phone's storage with MP3s.
On top of being convenient, streaming will cost less than buying for some music lovers, with an average monthly price tag of around $9.99 being a bit less than what you'd pay to buy a single album.
Still, for those who are cash-strapped, or just minding their budget, even that monthly subscription fee can add up. (Plus, some studies suggest that the average shopper might spend less on downloads.) So just how can you save on streaming music?
Play for Free
While all of these services have paid, "premium" versions, many also offer free variants that could fill your music needs. However, these freebies aren't without their downsides: Expect advertisements and restrictions on your music access. For example, you may not be able to access it from your mobile device or choose exactly what you want to play.
Still, it's hard to beat the price, so here are our favorite free services:
Pandora Radio
Available on: Web, Android, iOS, Windows Phone, and BlackBerry
Offering radio-style listening with around one million songs, Pandora lets you pick music you like and then offers a playlist based on your preferences. Tell it when you like or dislike songs and it will give you more songs it thinks you'll enjoy.
However, while Pandora is pretty good at picking music that matches your tastes, you don't have much control over what you hear. And if it lands on something you don't like, you're only allowed to skip so many track.
Spotify
Available on: Web, Android, iOS, and Windows Phone
A favorite pay-for service, Spotify also offers great free listening with a library of 30 million songs. Free users can't select specific tracks to listen to, but can listen to any playlist on the service. And with 75 million users, there are plenty of choices.
Google Play Music
Available on: Web, Android, and iOS.
If you want more control over what you're listening to, Google Play Music, which is only recently available for free listening, is the answer. Play Music has some of the best curation out there, with automatically generated playlists and user-created playlists spanning 30 million songs.
The biggest downside to free services, however, is advertisements. You'll have to listen to advertisements every few tracks, which may get obtrusive enough that you'll want to pay to be rid of them. And on top of that, paying for these services offers great benefits, like the ability to listen to whatever you want or to listen offline (depending on the service). So what should you do if you want to upgrade without smashing your piggy bank?
Sign Up for a Free Trial
No matter what your music service of choice, chances are they offer a free trial of their pay-for service so you can give it a try for 30 days or more.
Though this isn't a great long-term plan for accessing your music, it can shave off some of your initial costs (or you can hop between free trials of different services). Pricing and offers will vary, and may change. However, if you don't want to purchase the service after all, be sure to remember to cancel your subscription before the trial period ends to avoid paying.
Sign Up for a Student Account
A number of streaming services offer significant discounts for students, typically 50% off with a valid .edu addresses. Both Spotify and Rdio — a service much like Spotify, with a library of 20 million songs — offer subscriptions for students at $4.99 a month, which is a great deal for what you're getting.
Newer to streaming music is Amazon, whose Prime Music offers one million songs. Like many Amazon services, this is bundled with Amazon Prime, which also includes free 2-day shipping, unlimited photo storage, and access to Prime Instant Video for movie streaming. Students can get Prime for half-off, paying $49 per year, with Amazon Student. Though students can get a free 6-month trial, that doesn't include any music streaming.
Sign Up for the Whole Family
Family plans are an increasingly popular way for subscription services to make sure the whole family's listening while letting you keep your costs in check. Spotify lets you pay for one full-price account and get up to four more at half-price. Rdio's plan is the same, so you can pick whichever service you prefer and still get a great price.
However, the just-launched Apple Music service is trying to steal the crown from these streaming standards. Apple's family plan is priced at $14.99 and allows up to six users to listen at once, an even better price than Spotify or Rdio if you have more than two users. If you have a particularly large family of music-lovers, this deal becomes even better. It's possible we'll see other networks adjusting their prices to match Apple's, but no one's dropped their family pricing so far.
Hunt for Deals
Though streaming isn't exactly a bargain hunter's paradise (with most businesses offering services at or near the same $10 price point), you can still find deals if you look. Spotify in particular seems prone to sales and deals: The company is currently offering three months' service for $1.
Sitting slightly cheaper than even $1 is Apple Music's launch deal: You can sign up for three months' service entirely for free, though you'll be paying the full price of $9.99 a month if you intend to stick around after. (Be sure to disable autopay if you don't want to get charged before then.)
Other Deals to Watch For
Perhaps the biggest downside to streaming music is the streaming part. Though most pay-for services offer some ability to download your favorite tunes to your mobile device, if you forget to download content for offline listening or just want something new and different, that means streaming — and if you're on the go, that means using up your pricey cellular data allotment.
If you suspect you'll stream a lot on the go, you'll want to make sure you have a data plan that can handle the load. Currently, T-Mobile offers a plan specifically for music streaming, which lets you stream unlimited music from supported providers (including Spotify, Rdio, Google Play Music, and Pandora) without taking a bite out of your data plan.
Have a favorite music streaming service? Let us know in the comments!
---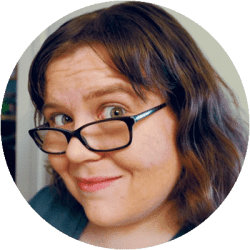 Contributing Writer
Originally working in IT, Elizabeth now writes on tech, gaming, and general consumer issues. Her articles have appeared in USA Today, Time, AOL, PriceGrabber, and more. She has been one of DealNews' most regular contributors since 2013, researching everything from vacuums to renters insurance to help consumers.
DealNews may be compensated by companies mentioned in this article. Please note that, although prices sometimes fluctuate or expire unexpectedly, all products and deals mentioned in this feature were available at the lowest total price we could find at the time of publication (unless otherwise specified).