How to Hack a Free Flight This Year With Rewards Points
Fly for next to nothing by using your credit card miles and points to their full extent.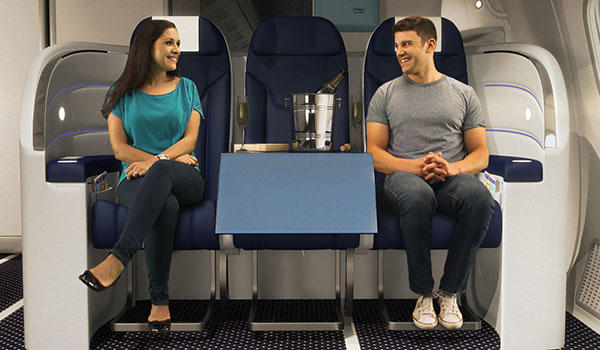 Was one of your New Year's resolutions to travel more in 2016? If you use airline miles and credit card rewards points strategically, you could be doing that travel for next to nothing. Many credit card companies offer points and miles that can be combined with your existing airline miles, allowing you to travel for pennies on the dollar.
If you're new to the whole points and miles game, our guide is here to help you understand the basics of the credit card "hacking" game, and formulate a strategy for earning at least one free flight to the destination of your dreams this year. Heck, depending on your budget and your destination of choice, you can also wrangle enough points for a free hotel stay, or flights for your whole family.
A word of caution before we begin. The idea of "gaming the system" to get free flights is exciting, but don't get in over your head. Remember not to spend more money than you can pay off each month. The cost of carrying a balance on your card is likely to overshadow all the "free" points you're unlocking during your spending spree.
Find a Credit Card That Fits Your Lifestyle
If you're looking to rack up points and miles quickly, it's important to do research and find a credit card that offers bonuses that integrate naturally with your current spending habits.
For example, if you're traveling frequently for work, a card like Chase Sapphire Preferred may appeal because it offers double points on all travel expenses. If you have a big family and spend a lot of money at the grocery store every month, a card that gives you additional bonuses on groceries like Amex EveryDay Preferred may be a better fit.
SEE ALSO: The 10 Best Credit Cards for Travel Rewards
Take your own credit score into account, as well as any annual fees the card may charge. Some of the most prized cards in the points and miles community are only open to those with excellent credit, or to those who have not opened new credit lines in several months.
Think About Your Travel Destination
If your goal is to hack a free flight this year, give some thought about where, exactly, you would like to visit. Then, tailor your credit card application strategy to dovetail with your travel plans.
If you'd really like to use those points to get a free flight to London, a card like the British Airways Visa Signature is a natural choice, since you can earn up to 100,000 bonus Avios (the airline's term for its special points) in your first year. That's enough Avios to get you and a few friends to your chosen destination from New York's JFK airport. You can use this handy Avios calculator to see how many points a given route will cost.
Ideally, if you're opening a new account with the aim of taking a big trip by the end of the year, you should be looking at credit cards that offer hefty sign-up bonuses.
Also think about not just where you want to go, but how you want to get there. Your points will stretch further if you redeem them for economy seats, but if you stockpile your points, you can travel in style in a first class cabin or premium suite. Take a little time to research all the available carriers that fly to your dream destination, and see which offer the most luxurious seating options. If you're going to be using those points to redeem a long-haul flight, you might want to spring for more legroom.
Ideally, if you're opening a new account with the aim of taking a big trip by the end of the year, you should be looking at credit cards that offer hefty sign-up bonuses. If you wanted to book a free hotel stay to go along with your free flights, you might consider a card like the IHG Rewards Club Select credit card, which is currently offering 60,000 bonus points after you spend $1,000 on purchases in the first three months after opening an account. Depending on the property you choose to visit, that could translate to as many as six free nights.
Research Points and Miles Values
Not all rewards programs are created equal. Before dipping your toe into the points and miles world, check the latest valuations from credit card and travel blogs. The Points Guy does a monthly roundup that compares the airline miles and credit card rewards currencies of many different providers, so you can see how they compare against one another.
Once you've narrowed down which rewards program you're most interested in joining, and found a credit card that will generate those points for you, all you need to do is start applying. Have all the pertinent info you'll need close at hand, such as your SSN or EIN, as well as info on your yearly earnings. Also check your credit report before applying, as some issuers won't accept your application if you have any bankruptcies and/or seriously delinquent accounts attached to your name.
Don't worry if you're not a member of certain frequent flyer programs yet. Many credit card companies automatically enroll you in their airline or hotel rewards programs upon acceptance of your application.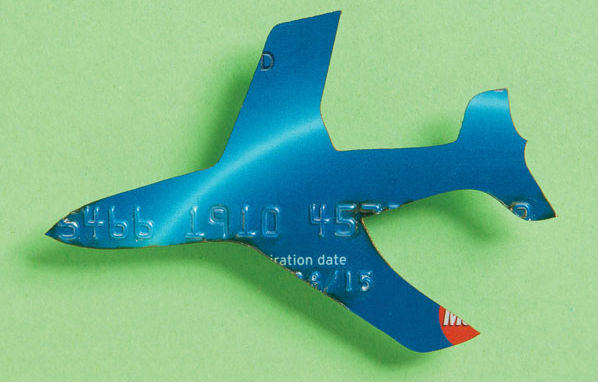 Consolidate Your Rewards Currency
If you have a destination in mind, and you've found a card that will let you earn or transfer points to get there for free, you're well on your way. This is the point where you might consider opening another card that earns the same rewards currency.
It's actually good to diversify your "points portfolio" if you want to start the points habit in earnest, as this helps to defend against future rewards program devaluations, but for the purposes of working toward a specific travel goal this year, it may make sense to focus your efforts within one rewards program for now.
You might consider pooling reward points with your spouse, or opening a business credit card that offers you a sign-up bonus. As you start opening more credit card accounts, try to space out each new application. This will help increase your chance of approval, and it also helps to prevent too many hard inquiries on your credit report in a short period of time.
Look for Even Deeper Discounts
Ideally, you'll be using points and miles to book a free flight, but you can stretch those points even more if you're savvy about how you book your flight. Some airlines offer a discount when you book online. Many airlines offer flash sales and seasonal discounts on airfare. Follow the carrier of your choice on Twitter or Facebook so you'll be notified when these sales go into effect.
A reminder: Rewards availability can be limited on some airlines, especially at the last minute, so start planning early. And of course, you can extend your miles and points by booking your dream destination during its off-season. Do your research well ahead of when you need to book your trip, and you'll be prepared to pounce when a great deal presents itself.
Remember, Free Is Never Really Free
Free flights are an amazing perk of collecting points and miles, but remember that very few free flights are totally free. For example, many carriers will still charge you a small amount for taxes, fuel surcharges, or baggage fees.
SEE ALSO: The Best Days to Travel and Buy Airfare May Surprise You
However, you may able to get some of this money back, thanks to perks on your travel rewards credit cards. For example, both the Alaska Airlines Visa Signature card and the United MileagePlus Explorer Card offer a free checked bag to cardholders. And if you manage to qualify for the American Express Platinum Card, you'll get a $200 airline fee credit every year. Other credit cards out there offer a free hotel night, airport lounge access, or other travel amenities to help make your trip more pleasant.
Consider an Example in Action
The card that's right for your unique spending habits and travel goals may not be the card that works for everyone else. But just to show you how many points and miles you could rack up in a calendar year, here's a quick scenario for you to consider.
Say you're married and own a small business. You apply for a Chase Sapphire Preferred card for your personal use, and a Chase Ink Plus Business card. Both accrue "Ultimate Rewards" points, which can be used for air travel or hotels. You meet the spending threshold for the sign-up bonuses on both cards within a few months, and the bonus points are deposited to your Ultimate Rewards account. Meanwhile, your spouse also signs up for the Chase Sapphire Preferred card, meets the bonus threshold, and transfers his or her Ultimate Rewards points to your account.
Between those three cards, the sign-up bonuses alone net you 160,000 Ultimate Rewards points. Plus, you should have earned at least 13,000 points while spending to meet the sign-up bonus spending minimum. You may have even earned more, if your spending was in categories like travel, for which Chase awards an additional bonuses.
In just a few months, you should have racked up enough Ultimate Rewards points to buy a reward ticket flying on Korean Air from JFK to Seoul, in first class.
Ultimate Rewards points can be used within Chase's own portal to book airfare and hotels, or transferred to airlines like British Airways, Korean Air, Southwest, or United. Points and miles tend to fluctuate in value, and sometimes award availability is limited, so it's hard to put an exact value on these points. However, in just a few months, you should have racked up enough Ultimate Rewards points to buy a 160,000-point reward ticket flying on Korean Air from JFK to Seoul, in first class. If you're happy in economy, you can use 140,000 points to score tickets for you and your spouse.
Want to travel domestically instead? You could transfer some of your points to Southwest, and use about 60,000 of them to take a family of four from Minneapolis/St. Paul to Orlando. The exact amount may vary based on the time of year you wish to travel.
If you want more details on maximizing the sign-up bonuses and spending bonuses of specific cards, I heartily recommend The Points Guy's series called One Year of Earning and Burning, which covers a number of different top credit cards in great detail. For example, in its recent guide to the Southwest Premier Visa card, TPG crunched the numbers and found that the average American consumer would earn 81,447 Southwest points in the first year. According to TPG's research, that's enough spending power to score seven flights from Orlando to Montego Bay, Jamaica ... which would be quite the family vacation.
Readers, do you use points and miles to travel on the cheap? Share your free (or mostly free) travel success stories in the comments below!
---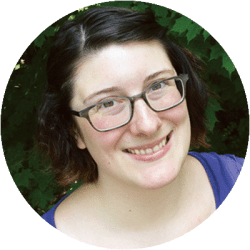 Contributing Writer
Tucker Cummings is a freelance writer based in New England. She's also written for Yahoo! TV and Tapscape. Follow her on Twitter
@tuckercummings
on Twitter for her musings on tech, TV, writing, and current events.
DealNews may be compensated by companies mentioned in this article. Please note that, although prices sometimes fluctuate or expire unexpectedly, all products and deals mentioned in this feature were available at the lowest total price we could find at the time of publication (unless otherwise specified).