How to Be Prepared for a Power Outage: Provisions and Preparations
Summer can overload the power grid, so be prepared for a blackout with these supplies and provisions.
After one of the most brutally cold winters on record, temperatures are finally cracking the 80s and 90s in NYC. As millions start busting out their air conditioners, the risk of an imposed brownout in order to prevent a sudden blackout rings high. And with the effects of Superstorm Sandy still evident in parts of the city, we're all familiar with the ways a blackout could very well cripple a town or city.
The increased potential of losing power in the summer prompts us to ask, are you prepared for a blackout? Here's a list of steps you can take and items you should have to ensure you're prepared for a time without electricity.
An Electrical Generator
The first thing that most folks think about when they hear the word "blackout" is probably "power generator." Generators can be powered by gasoline, propane, or natural gas and can, at minimum, keep the refrigerator and freezer running. Depending on the size, larger generators can also supply enough juice to run a whole household, including the furnace, stove, hot water heater, sump pumps, and even an air conditioner. You'll want at least 2,000 watts of power to run some lights, a gas furnace and a fridge, and much more power if you want to use electricity for cooking and heating or cooling your home. To best deterine how much generator power you will need during a blackout, check out the Consumer Reports calculator before you buy.

For maximum efficiency and convenience, you should have an electrician add a power transfer switch to your home electrical system. By plugging your generator into your home system you'll avoid running extension cords all over the house.

When shopping for your backup generator, keep in mind the best generator brands, as well as the machine's efficiency and its noise factor. The DuroMax DuroStar Portable Generator ($300 with free shipping, a low by $100) will give you double the basic wattage we recommend with 4,400 watts of electricity, but could go for 8 hours at half capacity. It runs off propane and can operate at a relatively quiet 69 decibels, and is EPA- and California CARB-approved. Be warned, however, that this model weighs a whopping 135lbs.

Any time you're running a generator, you should be aware of the carbon monoxide exhaust the generator puts out. Vent it properly and don't let it run in the garage. And if you don't already have a carbon monoxide detector, pick one up. The cutting edge Nest Protect: Smoke & Carbon Monoxide Alarm ($99, a $33 drop from the manufacturer) is definitely pricier than a standard alarm, but it includes snazzy features like sending alerts to your phone for low batteries, and speaking in a human voice.
Food Preparedness
After thinking of finding a source of power during a blackout, most folks think of how long their frozen foods will remain frozen. Experts say that a freezer half-full of food will remain frozen for 24 hours if not opened, 48 hours if full of food. By avoiding opening your fridge, you'll help maintain a temperature of at least 40 degrees, which the CDC says is required for perishables. If the chamber warms to above 40 degrees, you'll need to throw away perishables like meat, dairy products, and mayonnaise. Butter, ketchup, hard cheeses, and other less perishable foods are OK for at least a couple of days.
In the event of a power outage, you'll want to have stocked up on coolers and know of places nearby that sell ice. Make sure your pantry is full of canned foods and ready-to-eat foodstuffs. It's also pretty crucial that you have a hand crank can opener! Your pets need food, too. So it's smart to keep at least a week's worth of pet food on hand at all times.
In the event of an extended blackout, you're going to need to cook up some of your stockpile that might go bad. If you don't have an operational gas stove, consider firing up your grill, or you could adopt a camping-in-the-backyard motif and use a butane or propane stove. These will give enough power to boil water, make coffee, and cook meals. Just be sure to keep matches on hand to light it up.
Water Supplies
Those on city water will probably receive uninterrupted service during a power outage, but if you get your water from a well, you may face some problems. You'll want to keep about a gallon of drinking water per person per day on hand, and it's important to rotate this supply. If you receive a severe weather warning, it'd advisable to even fill your tub up with water to provide what you'll need to flush your commode.
Let There Be Light
While we are in the heat of summer and light isn't much a consideration, keeping candles or oil lamps on hand to generate light is still a smart precautionary move. But a new generation of LED lamps and flashlights may be a wiser investment. The Blackfire CREE LED Emergency Clamp Flashlight ($6.99 with free shipping, a current low of $3) puts out 100 lumens. It can operate for up to 7 hours at max output, and uses 4 AAA batteries (not included).
Staying Warm and Cooling Down
Winter blackouts are not only difficult to deal with because of the shortened hours of daylight, but the cold weather also poses a challenge to keeping warm. Make sure you have a supply of blankets and sleeping bags to bundle into. If you have a wood-burning fireplace or stove, keep a stockpile of wood on hand to get you through a week or more.
Be warned, though. If the temperature in your house sinks and remains below freezing, you should drain your water system to avoid pipes bursting. Make sure you turn off the main shut-off valve, and then find the lowest spigot in your house and let it run until dry. Then, don't forget to flush all of your toilets.
If a power outage occurs during a hot spell, there's little you can do except endure and stay hydrated. A battery-operated personal fan might be a good device to have on hand. Keep in mind the signs of heat stroke and seek emergency medical attention if you see them: red, hot and dry skin, a rapid, strong pulse, dizziness, nausea, confusion or even unconsciousness.
Gathering Information
Perhaps the most maddening aspect of a power outage is the inability to find out what's happening. Thankfully, in the era of cell phones, a total information vacuum is less common, but recharging your phone could become a problem. Luckily, the RadioShack SAME Weather Radio ($10.99 with free shipping, $11 low) will get you NOAA radio stations, and keep you updated on weather alerts. Keep in mind though, that this device runs on AA batteries.
Other Precautionary Measures:
Make sure you know how to disconnect your garage door from the opener so you can get in and out without power.
Keep the tank of your car at least half full because gas stations can't pump gas without electricity.
Keep spare propane on hand for your gas grill if you plan to use it to cook in an emergency.
Keep at least a week's medication on hand. Pharmacies probably won't open without power. This includes pet medications.
If you are suffering an outage, unplug sensitive equipment like your computers; the surge when the power comes back on could damage them if you don't have a surge protector hooked up.
Returning to the 19th century life can be distressing, but preparing for it can make the experience a little less painful. Remember to take these precautionary measures before a power outage strikes.
---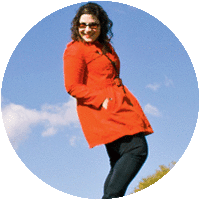 DealNews Contributing Writer
Emily Dovi is a former DealNews Features Editor. She occasionally switched from red to black to pen some of DealNews' features. Follow her on Twitter at
@emilydovi
.
DealNews may be compensated by companies mentioned in this article. Please note that, although prices sometimes fluctuate or expire unexpectedly, all products and deals mentioned in this feature were available at the lowest total price we could find at the time of publication (unless otherwise specified).