Google Chromecast Is the Cheapest Media Streaming Player Yet
On Wednesday morning during a breakfast get-together with reporters, Google announced Chromecast. Both a software service and a hardware device, this USB drive-looking device has the potential to change the way we stream media on an HDTV. (That is, unless you're familiar with Apple's AirPlay; then it's a lot like something you've used before.) All this, and it will only cost a mere $35.
Chromecast Is a Lot Like AirPlay
Like AirPlay, Chromecast easily allows a user to send video content from a smartphone, tablet, or laptop to a TV. Unlike Apple's service, however, the Chromecast is compatible with devices from every manufacturer, since it is integrated with Google's Chrome browser as well as YouTube smartphone apps. It's also extremely simple to use. Just plug in the dongle to an HDMI port, load the content you want to play on the remote device, and then select the in-app or in-browser "Cast" button to start the mirroring. (Pop Sci calls this process "slinging," which is a helpful visualization.) And since Chromecast is also compatible with Google Play Movies, TV, Music, and Pandora, as well as Netflix via in-browser streaming, it may be possible to also send Hulu, Amazon Instant Video, or any other streaming web content straight to a big-screen TV. (Update: Since getting our hands on one, we now know that casting of Hulu and Amazon Instant Video tabs from a Chrome browser is not currently supported; check out our Chromecast review for more details.)

What's more, the content that is cast from the remote device to the TV doesn't depend on the user or the device itself being present after initiation. The Chromecast user is free to walk away or browse other websites, as no content is actually being streamed from the device; the device merely sends a signal to the dongle, which in turn accesses the content from the cloud. You could easily start up a Netflix movie, send it to your TV, and then be free to peruse IMDB and see what else your favorite actor has starred in (or re-think watching it at all, based on the RottenTomatoes ratings).

Chromecasting can even be a shared event, since friends only need to be connected to the same WiFi network to use it; Chromecast doesn't require a separate login or registration process, so anyone invited over can easily queue up videos to the "now playing" list. Think of all the "Did You See THIS?!" parties you could have!
Chromecast Is $64 Cheaper than AirPlay
Where Chromecast really innovates is in its price point; unlike the failed Nexus Q, which was priced at an eye-popping $299, the Chromecast only costs $35. That diminutive price tag nets users a tiny, 2" HDMI dongle that completely hides itself behind the TV. Compared to the $99 Apple TV, which is a set-top-box (albeit a small one), Google's offering is less noticeable and almost a third of the price. However, what the promotional materials for Chromecast seem to gloss over is that it's not self-powered, so it does requires a separate USB power cable. But, really, what's one more cord, amongst the squid ink pasta-looking mess you already have hanging back there?
As of press time, Chromecast was available at BestBuy for $35 with free shipping; Amazon charges the same, but is currently sold out; and the Chromecast is currently on backorder and comes with a shipping fee.
Chromecast: For Everyone Without a Smart TV
Chromecast is ideal for folks who don't already own a Smart TV (with WiFi and apps) and who have been hemming and hawing over buying an Apple TV, Roku box, or similar device. The Chromecast is obviously cheap, and it comes with three months of free Netflix, which even existing customers can use, effectively knocking the Chromecast price to $11 for those who already pay for Netflix service. (Update: Google has since cancelled the Netflix offer; a representative told CNET that the company ran out of promo codes within hours.)
Sure, only a handful of apps support Chromecasting right now, but the SDK (software development kit) is available to developers looking to integrate it into more services. Plus, since Chromecast allows users to send just about any web content to any TV, it could just be the device that finally allows you to "cut the cord" on cable.
Readers, what do you think of Chromecast? At just $35, will you give it a try, or will instead opt for a full-fledged streaming set-top box? Let us know in the comments below.
---
Update: We got our hands on the Google Chromecast... and it's not quite what it's described to be. Watch out Google Chromecast review to find out more.
---
Related dealnews Features: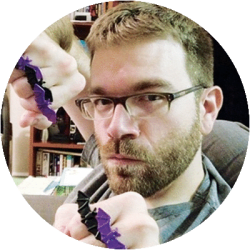 Contributing Writer
Jeff Somogyi is constantly trying to come up with ways to surprise and delight audiences the world over. He takes humor seriously ... too seriously. (Honestly, we've never seen him laugh ... it's kinda creepy.)
DealNews may be compensated by companies mentioned in this article. Please note that, although prices sometimes fluctuate or expire unexpectedly, all products and deals mentioned in this feature were available at the lowest total price we could find at the time of publication (unless otherwise specified).