Get Ready to Buy Your Kids a Toy That Farts and Burps This Christmas
Every year around this time, Toys "R" Us steps up to the internet podium and announces its "Fabulous 15," a list of the 15 toys that the store thinks are going to be the hottest buys of the season.
Some folks say that the Fab 15 is just a gimmick to create buzz and push toys. But if that's so, why are only half of them Toys "R" Us exclusives? Isn't it clear that this list comes from an altruistic (and not at all selfish profit-gain) place?! Toys "R" Us wants every parent's holiday shopping to be informed! We haven't seen this level of kind-heartedness since that crazy guy who thought he was Santa started sending Macy's patrons to Gimbals in Miracle on 34th Street.
Others herald the Fab 15 list as the formal start of the holiday season. For children, it means they're now officially allowed to daydream about what toys they want, make a list, and constantly badger their folks about presents. For parents, it means that they're now allowed to have nightmares about elbowing other parents out of the way to get to the last remaining thingamabob on store shelves while simultaneously last-minute eBaying that other gotta-have-toy and paying an outlandishly gouged price just to avoid an under-the-tree "scene" come Christmas morning. (Of course, smart parents and gift-givers will simply set up an email alert and let the toys deals come to them. Just sayin'!)
No matter what you think of it, in the past, this list hasn't been far off the mark in predicting the hottest toys. You might as well keep your eye on these 15 toys, and in particular, our picks for the five best items on the list.
$29.99 with $6.83 s&h; a Toys "R" Us exclusive
Children have always been fascinated with gross things. In our day we had Bogglins, Mad Balls, Gak, Slime, and Morton Downey, Jr., so that's why we'd like appreciate this electronic puppet. It farts and burps in 30 different ways that are described as "repulsive and hilarious." So many kids will put this on their lists and so many kids' parents will line-item veto it right off again, but there's always that one kid who's gonna luck out. Maybe his parents have no idea what it is, or an aunt buys it, sight-unseen, not knowing exactly what an ugly pug is. That one lucky kid! Therefore, we include this toy because it's aspirational; a holy grail, if you will. Many will enter, few will win.
FurReal Friends Cuddles My Giggly Monkey Pet
$59 with in-store pickup at Walmart; a low by $1
Real pet monkeys are wild creatures just waiting for a moment to tear off your arms. "Cuddles" is an animatronic robot monkey doll that reacts only in pleasant ways to your child's attentions. (Read: No arm-ripping.) Although it's not teaching your kid anything about real life (FURreal life), it's much safer than the real thing. Until the robots revolt and turn on us, their creators. Then it's game over.
$14.99 with $4 s&h; a Toys "R" Us exclusive
We chose this item not because we like it or anything, but because it was one of the two cheapest items on the list; and with an MSRP of $14.99, it's not that cheap, either. (The other toy at this price point was a carrying case for Skylanders — and you just know how much kids like getting carrying cases for toys instead of actual toys.) I guess what Toys "R" Us is saying is that kids these days can't be "wowed" for under $15.
$149.99 with free shipping; a Toys "R" Us exclusive
Remember what I said about altruism vs. greed earlier in the feature? Well, this is the Fabulous 15's worst attempt at a greedy money-grab; its inclusion soils the entire list. For those that don't know, the Tabeo line is Toys "R" Us' branded tablet. It's supposed to be kid-friendly, but at $150 it's $11 more expensive than the cheapest Kindle Fire — which can also be set up to be very kid-friendly. So which should you get? The tablet that's for kids and kids only, or the tablet that the kid and you can both use? Exactly.
Playskool Sesame Street Big Hugs Elmo
$49 with in-store pickup at Walmart (Toys "R" Us and Kmart charge the same); a low by $9
Last year there was no Elmo toy on the Fabulous 15 list, and it nearly destroyed the fabric of the universe. This year he's back to right those wrongs... and give moms something to elbow each other in the face over, for the sake of giving their kid a doll that teaches love and kindness. Ah, it just feels like the holidays again. Anyway! We guess this one hugs your kids when you can't be bothered to? We dunno. Buy it. It's Elmo. They'll love it.

Regardless of whether it's altruistic or a corporate ploy, let's try to celebrate the Fabulous 15 for what it is: the appetoyser to the entire feast that is the holiday season! Check out the entire Toys "R" Us Fabulous 15 and tell us which toys you like in the comments section below. And if any of those price tags are making you lightheaded at being light-walleted, set up an email alert for your favorites to see when they receive substantial discounts.
---
Related dealnews Features: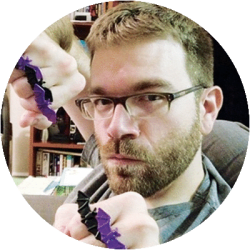 Contributing Writer
Jeff Somogyi is constantly trying to come up with ways to surprise and delight audiences the world over. He takes humor seriously ... too seriously. (Honestly, we've never seen him laugh ... it's kinda creepy.)
DealNews may be compensated by companies mentioned in this article. Please note that, although prices sometimes fluctuate or expire unexpectedly, all products and deals mentioned in this feature were available at the lowest total price we could find at the time of publication (unless otherwise specified).