FTC Accuses T-Mobile of Knowingly Charging Customers for Scam Fees
Only 1 in 20 victims of "cramming" scams are even aware that they've been overcharged on their cell phone bill — and the FTC believes T-Mobile should have done more to change that.
T-Mobile has a reputation for being a different kind of cell phone carrier, dubbing itself the "un-carrier" and eliminating contracts, overage fees, and other common cell phone frustrations. But this week the company is facing charges from the FTC regarding overbilling its customers — and it's starting to look a lot more "carrier" than "un-carrier."
Has T-Mobile Turned a Blind Eye to Scam Charges, in the Name of Profit?
The FTC proposes that T-Mobile has been profiting from "cramming" scams, in which third party retailers bill customers through another service provider — a practice that used to be common for landline phones, but has recently been a hazard for cell phone users as well. These third parties add the charge to your bill without your authorization, leaving it up to you to spot the charges and argue with your provider to have them removed.
In the case of T-Mobile, such cramming charges are tough to spot because online bills don't list third-party charges individually, while full phone bills run dozens of pages. And even if customers did sort through their full bills, the charges could have innocuous names that wouldn't immediately be recognized as fraud.
Cramming Charges Are Small, But Add Up Over Time
Because spotting these charges — which can be billed on a recurring basis — is so difficult, the FTC estimates only one in twenty victims realize they're being scammed, leading to some of these fees to stay on customers' bills for months or years. Even if the fees are small, they add up to big numbers over time. And with T-Mobile pocketing 35% to 40% of the fees, they've made a hefty profit off the practice. The FTC says T-Mobile should have suspected fraud sooner due to the high number — up to 40% of charges — of refund requests from customers.
T-Mobile has, fortunately, already taken steps to curtail cramming. In November, the company stopped allowing third parties to bill its customers for premium texting services. However, the FTC says this isn't enough and its lawsuit seeks refunds for consumers who were victims of cramming, which some T-Mobile customers have had trouble getting.
Protect Yourself: Pay Close Attention to Your Monthly Bill
Whatever the courts find in this case, one fact is abundantly clear: you have to keep a close eye on your monthly bills to be sure you're not falling victim to cramming or other scams. Customers paying little attention to their bills — or ignoring unknown charges because they're too small to worry about — is exactly what scammers count on when they want to part you from your money. It's worth taking the time every month to go through your bills, carefully looking for any charges that don't make sense — even if there's no fraud on your account, you might catch a billing error that could save you some cash.
If you find fraudulent charges on your bill, the first step is to contact your carrier to ask what the charge is for, and request a refund. The company might try to give you the run-around and send you to the business who's charging you, but if you never authorized the charge, hold firm and insist that your carrier remove the charge. Whether you succeed in getting your money back or not, this kind of fraud should be reported to the FTC. You can file a complaint online or call the FTC at 1-877-FTC-HELP (1-877-382-4357).
To help protect yourself from cramming scams, you should avoid entering your phone number on websites you don't trust and contact your carrier to see if they'll block third-party charges from your bill — both of which can help you dodge future fraud.
Readers, have you had issues with cramming charges on your bill? If so, what carrier do you use? How did you resolve the issue? Share your stories in the comments below!
---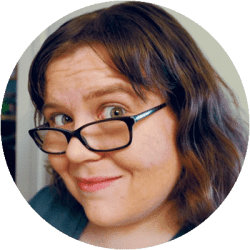 Contributing Writer
Originally working in IT, Elizabeth now writes on tech, gaming, and general consumer issues. Her articles have appeared in USA Today, Time, AOL, PriceGrabber, and more. She has been one of DealNews' most regular contributors since 2013, researching everything from vacuums to renters insurance to help consumers.
DealNews may be compensated by companies mentioned in this article. Please note that, although prices sometimes fluctuate or expire unexpectedly, all products and deals mentioned in this feature were available at the lowest total price we could find at the time of publication (unless otherwise specified).