Everything You Need to Know Before Buying a DSLR Camera
Before you drop hundreds of dollars on a digital SLR camera, you've gotta learn the lingo, pick a brand, and understand the accessories.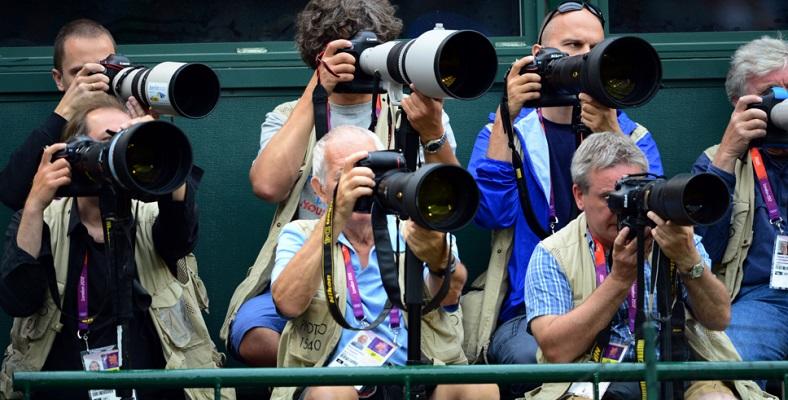 Photography is a difficult hobby to break into. Not only do you have to master a dictionary of technical jargon, but all of the equipment is delicate and expensive. Worry not, fledgling photogs, because help is on the way!
I spoke to Sean Flynn, a lifelong shutterbug with five years of professional experience in photojournalism, as well as marketing and corporate photography. He shared his favorite tips and tricks for hobbyists who are just starting out. (Full disclosure: Flynn and I are friends, and he helped me pick out my first DSLR)
Whether you're wondering what an f-stop is, or getting caught up in Nikon vs. Canon debates, read on for our in-depth guide to buying a digital SLR camera.
First, A Vocabulary Lesson
Photography is full of terms that can be a bit bewildering to the layperson. In general, a camera and lens' most important specs are all about controlling the exposure of a photograph — that is, how much light is coming into the camera when you take the shot. According to Flynn, "Exposure is controlled by three settings, all of which influence how your photos will look: shutter speed, f-stop, and ISO."
Shutter speed
Shutter speed is pretty self-explanatory, in that it refers to how long your camera's shutter is open when taking a picture. "You can increase the amount of light your sensor receives by slowing down your shutter speed, but this has a tradeoff: the longer your shutter is open, the blurrier your photos can be," Flynn said. "You want to shoot at higher shutter speeds if you're taking action shots."
F-stop
The aperture, or f-stop, is expressed as a number on the lens. For example, with this refurb Nikon D5100 16MP DSLR Camera and Nikkor 18-55mm f/3.5-5.6 Lens bundle ($299.95, a $149 low), the lens has a variable aperture — at 18mm the f-stop is f/3.5, and at 55mm it's f/5.6.
"Changing your f-stop changes how wide open your lens is, and thus how much light you're letting in. A lower f-stop number will let more light through your lens, and will result in a blurrier background," Flynn explained. "A higher f-stop number lets less light in, but your background will be sharper."
ISO
The ISO setting controls your sensor's sensitivity to light. "Increasing your ISO will let you shoot properly exposed photos in darker conditions, but the more you increase your ISO, the more digital noise you could see in your photos," Flynn said. "Digital noise shows up as tiny pixilated spots of color in your photo, almost like static."
Megapixels
With all the jargon about light and shutters and sensors, you'll be happy to hear that Flynn says there's one popular term first-time DSLR buyers can ignore entirely: megapixels. "It does not matter. Any camera you can purchase today will have a high enough resolution to print wall-sized photos."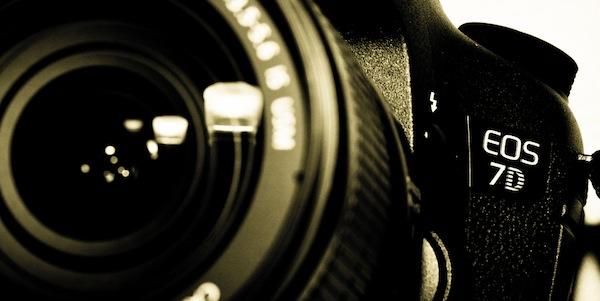 A Picture is Worth HOW Much?!
There's no getting around the steep startup costs tied to photography. "A basic, entry-level DSLR kit — body, lens, battery, etc. — will start around $450, depending on where you buy it," Flynn said, suggesting readers check more specialized sites like Adorama and B&H Photo Video ahead of big-box retailers. "Your wallet is the limit from there, although if you're spending more than $1,000 for a beginning setup, you should probably ask yourself why."
Of course, you can always reduce your initial sticker shock by purchasing a refurbished model. "Refurbished equipment is a great way to get last generation's cameras for a great price," Flynn advised. When asked whether there was a discernable difference between DSLR generations, he said: "Remember that the vast majority of Pulitzer Prize-winning photos were taken with cameras that would now be considered dinosaurs."
Canon vs. Nikon vs. Sony vs. ???
Like anything else, photography has brand fanboys and girls. "Let me put this fight to rest forever: As far as the beginner is concerned, there's no difference in quality between Canon and Nikon cameras," Flynn said. "Nikon and Canon have a wider lens selection than other manufacturers, and the aftermarket is better, so I wouldn't recommend straying too far from them. Plenty of people love their Sony cameras, though."
For what it's worth, dealseekers might lean towards Nikon purely for its better backwards compatibility with older lenses. But Flynn says the most important part of picking a brand is how the body feels to use: "Each manufacturer sets up their controls differently. Pick the camera up, play with it, shoot some test photos, and see what you like."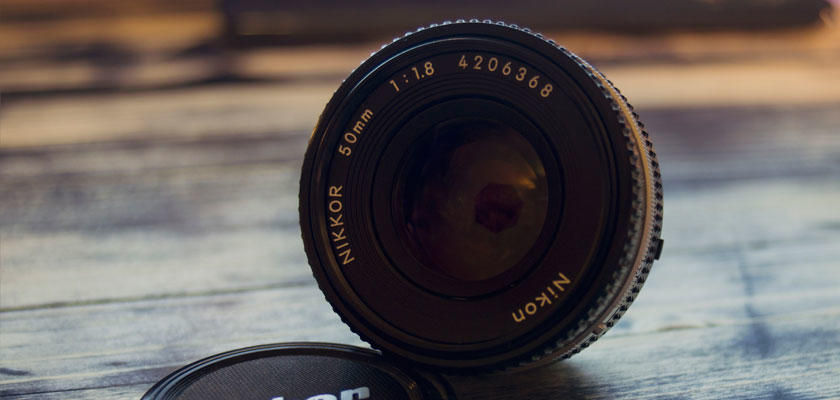 Learning to Love the Lens
To a layman, the biggest difference between a regular digital camera and a DSLR is the addition of swappable lenses. Because individual lenses can cost thousands of bucks, and changing your lens can drastically alter your pictures, it's important to understand these crucial accessories.
Zoom lens
Most entry-level DSLR kits come with an 18-55mm zoom lens, so your first is likely to be a zoom. They're fairly easy to understand: a zoom lens allows you to adjust the focal length. So zooming closer fills the photo with your subject, and zooming out takes a wider shot. This shouldn't be confused with a telephoto lens, which is specially designed to let you see up close from far away — telephoto lenses can be zoom lenses, but they don't have to be.
Prime lens
However, "Zoom lenses are often more expensive, less precise, and more complicated than their 'prime lens' counterparts," Flynn said. A prime lens is the opposite of a zoom, only shooting at one focal length. If you're going to be shooting in low light, a prime lens is your best friend. Flynn suggests the 50mm 1/1.8 as a good beginner's choice.
You Don't Have to Buy the Brand
Brand-name lenses are certainly expensive, and finding a quality refurb isn't always easy. Luckily, there's a thriving market for off-brand lenses. "There are a number of reputable third-party manufacturers — Sigma, Tamron, and Tokina are three popular examples," Flynn explained. "All three companies make excellent lenses at reasonable prices; just check the reviews for each lens before you buy."
Buying your first DSLR can be a bit overwhelming, but if you've got a grasp of the technical jargon, you'll be okay. In the end, all you really need to do is go out and take lots of pictures. Happy shooting, future shutterbugs!
---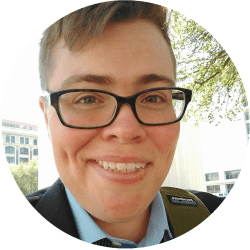 Former Senior Blog Editor
Michael added the finishing touches to most of the Blog articles on DealNews. His work has appeared on sites like Lifehacker, the Huffington Post, and MSN Money. See him rant about video games by following him on Twitter
@ThatBonebright
.
DealNews may be compensated by companies mentioned in this article. Please note that, although prices sometimes fluctuate or expire unexpectedly, all products and deals mentioned in this feature were available at the lowest total price we could find at the time of publication (unless otherwise specified).