(Don't) Cut the Cord: Everything You Need to Know About Beats Wired Headphones
From pros and cons to special features, we cover everything you need to know about the audio brand's wired options.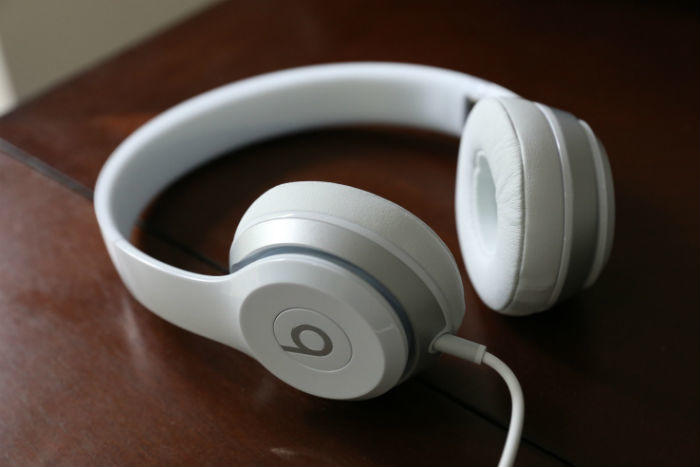 If you're in the market for a new pair of Beats headphones, you may find yourself overwhelmed by choices. Between wired and wireless, over-the-ear headphones and in-ear "earbuds," it can be hard to narrow your focus and find the exact audio solution that works for your style. And since Beats recently announced a new crop of headphones, there are even more models to sort through.
In this guide, we focus on all of the wired Beats headphones and earphones currently featured on the Beats website. We compare three wired headphone options against two wired earphone options, and highlight the key differences of each model so you can get a better understanding of which headphones will best suit your needs (and your budget).
In terms of headphones, there are the Beats Solo2, EP, and Pro. For earphones, we look at the Tour2 and urBeats. We don't cover previous-generation Beats headphones in this guide, except to say that opting for older models can be a way to get a pair of Beats for less.
SEE ALSO: Turn It Up: Your Buying Guide to Beats Wireless Headphones
More interested in wireless headphones and earphones? Check out the other part of our two-part look at Beats headphones, which focuses solely on wireless styles that Beats currently offers.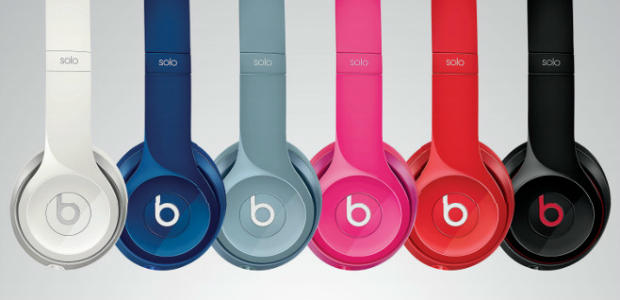 Beats Solo2 Headphones
Price: $199.95
Distinguishing Features: Comfy headband and ear cups. Ear cups also stand out for design that dissipates heat and minimizes sound leakage. Foldable design that screams classic Beats.
Pros
Less expensive than higher-end Beats models
"Luxe Edition" colors and finishes make headphones look more upscale
Take calls and control music with RemoteTalk cable
Cons
Still pretty expensive overall
iOS-focused features may be of less interest to Android users
Sample Review: "Fans of booming low-end won't be disappointed by the Beats Solo 2 headphones' powerful bass and distortion-free audio performance." - PCMag
Final Word: Honored with USA Today's "Best of Year" accolades in both 2014 and 2015. Solidly in the middle of the wired headphone group in terms of price. A good middle-of-the-pack option for first-time Beats buyers.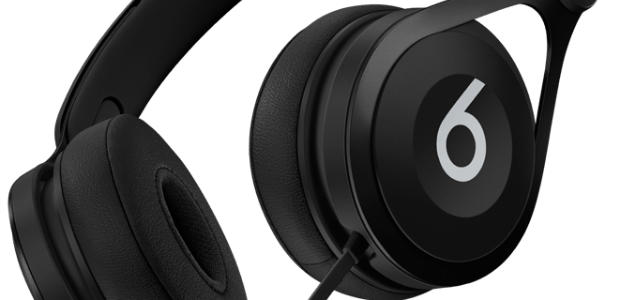 Beats EP Headphones
Price: $129.95
Distinguishing Features: More customizable fit than the Solo2 headphones, but with a sound and look that's arguably less impressive than those of the Solo2.
Pros
Cheap (for Beats, anyway)
Take calls and control music with RemoteTalk cable
Reinforced metal frame for added durability
Adjustable vertical sliders for additional personalization
Cons
Less-balanced and -polished sound than you get from higher-end Beats headphones
iOS-focused features may be of less interest to Android users
Don't fold
Sample Review: "The EP actually sounds very similar to the Solo 2. It has maybe a bit more bass, and is slightly less clear in the high frequency details than the Solo 2. But it still has the same basic profile: big, rich but controlled bass, vibrant mids and chesty vocals." - YouTuber lachlanlikesathing
Final Word: A nice option for those who are accident-prone, thanks to the reinforced stainless steel frame. Slightly cheaper price tag (compared to the Solo2) also makes this style a good choice for those who have a history of misplacing their headphones. Ideal for the budget-conscious buyer who wants wired Beats headphones.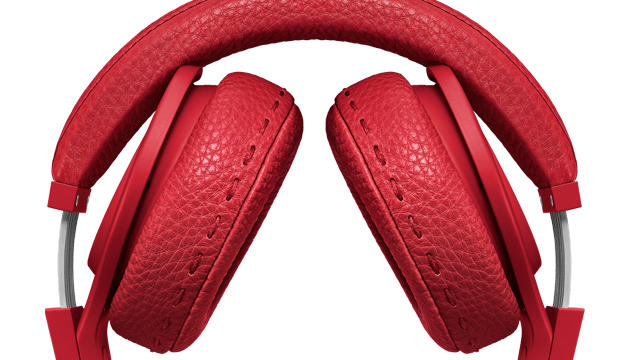 Beats Pro Headphones
Price: $399.95
Distinguishing Features: Leather ear cups and luxe "gunmetal" frame lead to a more high-end, tactile experience. Focused on re-creating "music the way it was originally heard by the artist in the studio" by offering both deep bass and clearer highs than lower-end Beats models. Ideal for budding musicians and producers alike.
Pros
Take calls and control music with RemoteTalk cable
Dual audio ports with DaisyChain connection to share audio with friends
More cushioned headband
Rotating ear cups
Cons
Expensive
Even with the audiophile price tag, some Beats haters say sound still isn't worth the price
Sample Review: "If anyone should know about burning down the house with deep bass and high gain, it's Dr. Dre, and his Beats Pro is the way to go — for anyone who insists on absolute clarity in their music listening and doesn't want to compromise when checking out mixes designed for the bass to be pumped in a club or rocked in a stadium." - The HUB (part of Musician's Friend)
Final Word: Designed for serious music lovers, particularly those who want a studio headphone that's ideal for mixing or mastering. Perfect for those who want the street cred that comes with high-end Beats headphones. However, due to the high price tag, we recommend you try before you buy to avoid buyer's remorse.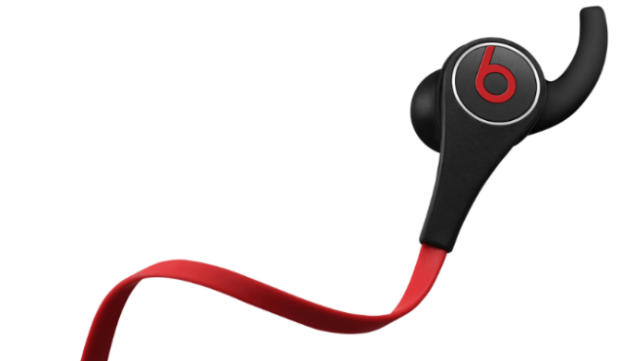 Beats Tour2 Earphones
Price: $129.95
Distinguishing Features: Sporty look and feel, with multiple fit options to ensure the buds stay in place while jogging, playing sports, or just running errands around town.
Pros
Sweat- and water-resistant
Multiple ear-tip sizes and optional wingtips for secure, comfy fit
Take calls and control music with RemoteTalk cable
Tangle-free cable
Comes with hard carrying case and cable management clip
Cons
Lots of colors to choose from, but some may not like the bright, neon color palette
Form factor may not be comfortable for those who prefer over-the-ear headphones to earphones
As is typical with many Beats devices, bass performance better than mids and highs
More expensive than urBeats
Sample Review: "Compared with the $20 white earbuds that come with your iPhone 6, these sound and feel fantastic. … [I heard] tons of bass, but not the kind of balance and tonality that gives justice to my music. Rap, Hip Hop, and Electronica, they're probably brilliant (minus that treble), but they didn't bring out the subtle detail of my FLAC files, they didn't provide good imaging, and they don't compare with some of the more refined headphone brands." - Amazon user review
Final Word: The best option for those seeking wired, sport-friendly headphones from Beats.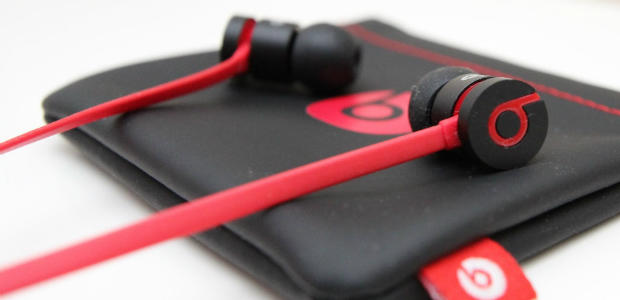 urBeats Earphones
Price: $99.95
Distinguishing Features: Reasonably priced, but made to feel solid in your hands. These earphones are designed with commuting or casual listening in mind.
Pros
Take calls and control music with RemoteTalk cable
Colors available designed to perfectly match iOS device colors
Tangle-free cable
Less expensive than Tour2 earphones
Single-billet metal housing prevents vibrations
Cons
Not ideal for sport use
Soft carrying pouch instead of a hard case
Sample Review: "The $99 price tag puts these earphones in competition with a crowd of models, like the Shure SE215 and Sennheiser MM70s. If you prefer beefier bass, give these buds a shot." - Tom's Guide
Final Word: Solidly constructed metal earbuds that just happen to color coordinate with iOS devices. Ideal for those who don't use earphones at the gym, or while running.
Bargain Hunting for Beats
Beats headphones carry a premium price tag, so many people hold out until they see a good deal before pouncing on a new pair of Beats. As we mentioned in our other guide, Beats and Apple have an existing relationship. In the past, Apple has bundled a free pair of Beats headphones (usually wired headphones) with select computer purchases. However, this deal only happens around back-to-school season.
If you're looking for savings around the upcoming holidays, you might find new or new old stock Beats headphones featured in a Black Friday circular. In 2015, Walmart offered the Beats Studio headphones for $169 as a Black Friday deal, a big discount over the normal price of $299.95.
SEE ALSO: What Does Refurbished Mean? How to Tell the Difference Between Not-New Items
One last note on bargain hunting for Beats: Avoid buying used Beats headphones, since counterfeit Beats are frequently spotted in the wild. Sadly, it can be very hard to distinguish fakes from the real deal. Even the counterfeit models often have metal parts, giving them a weight and feel that's nearly comparable to legit Beats products. That being said, you might get lucky and find a pair of open-box Beats at a big box store like Best Buy. These would likely be discounted, and they should be legitimate headphones that someone simply returned.
Readers, do you own any of these Beats headphone models? Are you satisfied with your purchase? Do you prefer wired headphones or wireless ones? Share your thoughts in the comments below.
---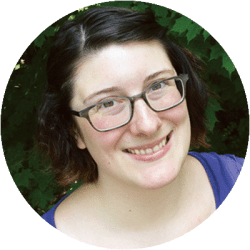 Contributing Writer
Tucker Cummings is a freelance writer based in New England. She's also written for Yahoo! TV and Tapscape. Follow her on Twitter
@tuckercummings
on Twitter for her musings on tech, TV, writing, and current events.
DealNews may be compensated by companies mentioned in this article. Please note that, although prices sometimes fluctuate or expire unexpectedly, all products and deals mentioned in this feature were available at the lowest total price we could find at the time of publication (unless otherwise specified).