How to REALLY Erase All Personal Data From Your Phone, Tablet, or Laptop
If you're planning to trade in or sell a device, don't forget to do a factory reset first.
With new smartphones hitting the market and school starting back up this fall, you may be thinking about buying some new technology. When you decide to take the plunge, don't just stash away your old device in the junk drawer. If your used gadget is still in decent shape, you could get money for it on the secondhand market.
But before you sell your old device — this is important — be sure to remove all your personal data from it. Plenty of people omit this step and put their privacy and personal information at risk. Don't be one of them.
Wiping a device might seem intimidating, but it's a lot easier than you might expect. Manually deleting your information is not the best course of action. What you want to do is a factory reset, which will ensure all your contacts, music, photos, videos, personal files, email accounts, downloaded apps, and other data can no longer be accessed on that device. For additional protection, you also might want to consider encrypting your data before factory resetting your device.
Read on for instructions on how to wipe a laptop, smartphone, tablet, or streaming device the right way.
SEE ALSO: 11 Trade-In Programs That Pay You for Your Stuff
iPhones, iPads, and iPod Touch Devices
Before wiping all your personal data and settings from an iPad, or iPod touch device, you'll need to take a few preliminary steps. If you have an Apple Watch paired with your device, unpair it. Then back up your device via iCloud or iTunes.
From there, sign out of iCloud, iTunes, and the App Store. To do that on iOS 10.3 and later, tap Settings > [your name], scroll down and tap Sign Out, enter your Apple ID password, and tap Turn Off. Now you're ready for the reset.
It's a smart idea to remove the SIM card in your old device before getting rid of it.
To wipe your Apple iOS device, go to Settings, and tap General > Reset > Erase All Content and Settings. If you have Find My iPhone enabled, you may need to enter your Apple ID and password. You may also be asked for your device passcode; if so, enter it. Finally, tap Erase [device].
It's also a smart idea to remove the SIM card in your old iPhone before getting rid of it. To do that, just look for the SIM card tray on the side of the phone, and gently insert an ejector tool into the hole until the tray comes out. If you don't have a SIM ejector tool, try using the end of a paper clip or the back of an earring.
For more info, check out Apple's guide.
(Note: Before selling an old smartphone or tablet with cellular connectivity, be sure to contact your carrier for help cancelling service on the device and unlocking it. An unlocked device can net you more on the secondhand market than one that's locked to a specific carrier.)
Android Phones and Tablets
The steps for factory resetting Android devices vary slightly, but here are the basic ones you should follow before selling your phone or tablet.
To start, remove the SIM and micro SD cards. The SIM card usually lives in a tray on the side of the device, and you'll need a special tool, paper clip, or the back of an earring to open it. If it's not on the side of the device, the SIM card will likely be in the battery compartment. Your device may or may not have an SD card slot. If it does, it'll usually be located right next to the SIM card slot.
SEE ALSO: When's the Best Time to Buy the Most Popular Smartphones?
Once you remove those important bits and put them in a safe place, be sure to back up all your data to a computer using a USB cable or to the cloud, so you don't lose it. Now you'll be ready to perform a factory reset. For specific steps on how to do that, visit your phone manufacturer or carrier's support site.
To factory reset the Samsung Galaxy S8, for instance, navigate to Settings > General Management > Reset. From there, tap Factory Data Reset, then press Reset. You may then need to enter your passcode or unlock pattern to proceed. After doing that, tap Delete All, then wait a few minutes for the reset and reboot process to complete.
Windows 10 PCs
Looking to offload a Windows 10 PC or laptop? Before you sell or give it away, be sure to back up your data and reset the device. Microsoft makes that process simple.
After resetting your PC, remember to remove the device from your Microsoft account.
To back up your File History to an external hard drive, just navigate to Settings > Update & Security > Backup. Once you've backed up everything, head over to Settings > Update and Security > Recovery. Then, under Reset this PC, select Get Started and follow the instructions on the screen. After resetting your PC, sign into your Microsoft account and remove that device from your account.
If you want to wipe a laptop and need additional help, check out Microsoft's guide.
Streaming Devices
Unless you don't mind people finding out about your Fresh Prince of Bel-Air or Pretty Little Liars addiction, you should perform a factory reset before selling or gifting your old streaming device. On Roku devices, for instance, press the Home button on your remote, and scroll to and select Settings > System > Advanced System Settings > Factory Reset. Then select Factory Reset Everything and follow the on-screen instructions.
For more info, look at Roku's guide.
Readers, how do you erase personal data before getting rid of a device? Let us know in the comments below!
---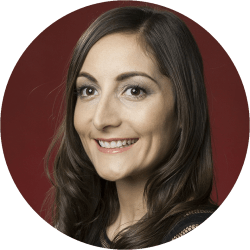 DealNews Contributing Writer
Angela is a DealNews contributor focused on consumer technology. You can also find her byline at PCMag.com. Follow her on Twitter at
@amoscaritolo
.
DealNews may be compensated by companies mentioned in this article. Please note that, although prices sometimes fluctuate or expire unexpectedly, all products and deals mentioned in this feature were available at the lowest total price we could find at the time of publication (unless otherwise specified).