Epic Retail Freakouts: 10 Shoppers Who Just Can't Right Now
Use these tantrums, trashings, and outright fits from outraged shoppers as a guide for how not to act this holiday season.
People have probably had meltdowns since humans started exchanging goods and services, whether they felt they were cheated on the size of a cow or were shorted on the shells promised to them. Today, thanks to security cameras, smartphones, and the Internet, when store customers completely lose it, we can sometimes watch the drama unfold.
As the holiday season approaches, many of us will find ourselves in retail spaces, and sometimes, uncomfortable shopping situations. Here are 10 of the best retail freakouts that can serve as reminders to keep your cool — and maybe to shop online when possible.
The Genius Bar Freakout
A woman who headed to a Los Angeles Apple Store for a replacement part got her own starring role in a video of her brief, but dramatic meltdown, uploaded to Vine by actress Porscha Coleman. If you somehow missed the viral sensation last year, a woman shrieks, "I was told by AppleCare that I could walk in the store and get the part!" while slapping the handle on her child's stroller for emphasis. Apparently, after she arrived, she was told she'd have to make an appointment at the Genius Bar.
While she's not the first person to get upset about Apple's Genius Bar policy, this customer somehow encapsulated all the rage of first world problems into one desperate, outraged plea and captivated the Internet. Talk show host Jimmy Kimmel even had the Backstreet Boys do a rendition of her freakout on his show. We're not sure if the woman ever got the part, but she probably didn't get kicked out, as it's almost impossible to get thrown out of an Apple store.
Not-So-Sweet Encounter
Several recent studies about the addictive nature of sugar might provide some insight into the overreaction of a Sugarswirlz customer in Cardiff, South Wales when she was informed the shop was out of her favorite cupcake. Before employees could ask her to wait for a new batch of the "sweet tooth fairy cakes" topped with candy floss (that's cotton candy to Americans), the woman threw herself on the floor, in front of her screaming children, and then she grabbed the hair of an employee, who was shaken, but uninjured. She then smashed glass display cases and threw cupcakes at fellow customers.
The perpetrator was described as a strawberry blonde cupcake enthusiast, leading one Daily Mail commenter to suspect Strawberry Shortcake. Who wants to tell this sweets-lover that the cupcake trend is over ?
Instant Karma
Security footage (without audio) shows an animated conversation between a customer and several employees at an electronics store. Nothing seems amiss until the customer reaches over the desk and grabs an employee's laptop, waving it over his head for a few seconds before putting it back down. When the employee walks away, the customer takes the laptop again, stands up, and then throws it on the floor. As he hurls the machine to the ground, the customer falls down too, in a case of instant karma.
Power Fail
As with the case above, an unhappy customer reaches for an employee's laptop, but he's stopped and repelled backward by another employee, who soon comes around to the other side of the counter. Soon, the irate and surprised customer finds himself being picked up under the arms and carried out the front door in a case of justice so swift, he doesn't even have time to struggle.
"Poking and Squishing Rage"
A 32-year-old man went on what was described by Japan Today as a "mass poking and squishing rage" in an Okayama Prefecture grocery store. After the customer felt he was mistreated by employees, he poked holes into packages of meat and squished loaves of bread during a 15-minute rampage, causing 59,880 yen (about $550) worth of damage. The angry customer escaped, but not for long. After all that poking and squishing, he left without his bicycle. When he returned to the scene of the crime to retrieve it, authorities were investigating, and he confessed.
Misery Loves Company (and Publicity)
A YouTube video called "Crazy Chick Flips Out in Barnes & Noble," with more than a million views, shows a woman incredulous that the bookstore doesn't have anything by her favorite author, Paul Sheldon. She loudly proclaims that she's his biggest fan, and has waited a long time for the latest book in his Misery series. Wait a minute — this sounds familiar.
Sheldon's work isn't in the bookstore's system, because he's a character in Stephen King's Misery, which is about a novelist who survives a car crash and is nursed back to health (and then imprisoned) by an obsessive fan. The freakout was a publicity stunt for a production of Misery by Generic Theater in Norfolk, VA, and the crazed fan was an actress in the play, portraying Annie Wilkes, the character made famous by Kathy Bates in the 1990 film. Judging by the clerk's patience in the face of her meltdown, we're guessing he was in on it too. Plus, what bookstore employee wouldn't know Stephen King? It's enough to make you pound your fists on the book store counter and flip out.
Cabbage Patch Chaos
In 1983, there were no smartphones and the first personal camcorders were still cutting-edge, so footage of adults losing their minds to acquire one of an extremely limited supply of Cabbage Patch Kids in time for the holidays that year is only captured in news reports. That December, devoted parents engaged in toy store aisle fights or even turned to the black market to find dolls at $300 and up. (Before the Internet, we assume the black market for dolls involves shady dealings at illicit tea parties.) In the news clips, a woman breathlessly explains to a reporter, "I don't even have any children! I can't believe this rage." We think we found a black market doll kingpin.
Video Game Wins (and Losses)
Recent holiday seasons, Black Friday brawls, and must-have mania make those toy store scuffles over Cabbage Patch dolls seem quaint and innocent. Remember the frenzy over Xbox 360? In Fresno, 3,000 people formed a line for a chance to buy a Playstation 3, but the store had only 34. As a lucky few were called, customers made a mad scramble, and the police kept shoppers at bay. At least they're not freaking out over $1.28 towels (though that is a pretty good deal).
Being Nice Actually Pays Off
Black Friday coverage from a local news channel in Alamonte Springs, FL, starts off with excited shoppers entering a Target, but before long, an argument breaks out between a woman named Amber and a group of shoppers, who keep repeating "One per person!" and using their index fingers to alternately accuse her and emphasize the number one. (While she has only one TV, her shopping companion has one as well, and the others think this is a violation of the rules.)
The situation looks grim when shoppers start to push Amber around, but then things take a surprising turn. "Here's something," Amber says to the camera, turning to a woman next to her. "Because you were so nice about it, you can have mine," she says, handing over her television. They hug and the second shopper seems so genuinely surprised, delighted, and worthy of a discount on a TV, you're glad the angry mob didn't make Amber give up that television.
The Genius Bar Again?
At least the woman at the Apple Store didn't relieve herself on the Genius Bar, as Fred recently did. Fred is the dog of Dirty Jobs host Mike Rowe, so the canine isn't technically a customer, but this incident seems to bring this list full circle somehow. While the letter on Rowe's website and Facebook page seems to be an apology from Fred, Rowe uses it as an opportunity to suggest a bigger genius staff.
"It seems to me that a company capable of putting the entire scope of human knowledge and understanding into a magical device that fits into my biped's pocket might be able to devise a system whereby customers and their invited guests are not left to humiliate themselves in front of a crowd of aging hipsters," says the letter. While the dog's impatient act seems to be an accident, hopefully it brings some comfort to the viral Apple customer.
So the next time you think you're having a terrible experience in a store, just remember: it could be worse, and you probably don't want to be this kind of Internet famous.
---
Related DealNews Features:
Walmart Straight Talk Review: Is the Wireless Service Any Good?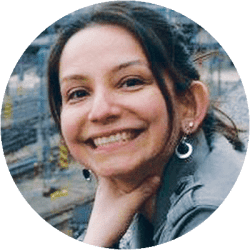 Contributing Writer
Josie Rubio was a Brooklyn-based freelance editor and writer, who interviewed everyone from Britney Spears to ghost experts during her lengthy journalism career. She visited five continents, and loved to write about travel, food, nutrition, health, gardening... and pretty much everything.

Note: Josie Rubio died on December 3, 2019.
DealNews may be compensated by companies mentioned in this article. Please note that, although prices sometimes fluctuate or expire unexpectedly, all products and deals mentioned in this feature were available at the lowest total price we could find at the time of publication (unless otherwise specified).