3 Easy Ways to Use Your Phone Abroad (Without Going Broke)
No one wants to return home with a giant cell phone bill after traveling overseas. Here's how to call, text, and use data in another country — and not spend too much money.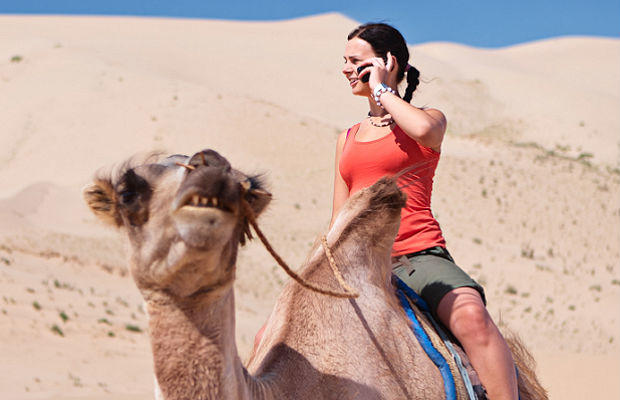 Most of us have heard nightmare stories of friends who traveled abroad only to come home with a horrific cell phone bill. Either they forgot to put their device in airplane mode, or didn't consider an international plan. Those types of mistakes have cost people hundreds and sometimes thousands of dollars in international fees for phone calls and data usage abroad.
Stories like these are becoming less common, however, as technology improves. One of the best and most recent advancements are new plans that make it easier for folks to travel to another country and still be able to use their current phone.
We tell you about three options for using your phone while traveling abroad, so you can keep in touch with friends and family back home — and not spend too much in the process.
Get a Plan Through the Major Carriers
T-Mobile and Sprint currently lead the way with the best free international phone plans. T-Mobile started the trend, and offers unlimited data and texting in over 140 countries and destinations at no extra charge. If you decide to make a phone call, you'll be charged a flat rate of 20 cents a minute. Sprint followed suit and offers a similar plan.
On both of these plans you'll be using 2G data speeds, although you can pay for increased speeds on a daily or weekly basis if you desire. Keep in mind that while these plans are fantastic, 2G data is not very fast. But even if slow speeds remind you of the dial-up internet days, the plans are still incredibly useful for checking emails or sending a quick message. Some users have even reported getting 3G speeds in select countries, although T-Mobile doesn't advertise this. Just don't expect to stream Netflix flawlessly while abroad.
SEE ALSO: Verizon Plans are About to Get More Expensive, but at Least You'll Get More Data
Verizon and AT&T are another story. They provide daily and monthly international plans, but no completely free options. Verizon's international plan offers more flexibility and cheaper starting options than AT&T's. The best part of Verizon's plan is your ability to sign up daily and use your domestic plan's allowance of minutes, texts, and data overseas. Those plans cost $10 per day (per device), and could come in handy if you know you'll need access to your phone a lot on one or two particular days of your trip. Verizon also offers a handy trip-planning tool to help you purchase the right plan for your trip.
AT&T only offers monthly international plans, and they aren't even as robust as the free plans from T-Mobile and Sprint.
If you're a frequent traveler to Canada or Mexico, you'll seriously want to consider being a T-Mobile or Sprint customer. T-Mobile allows you to use your cell phone in both countries as though you were still in the United States. Your 4G works the same, as well as your unlimited texts and calls. And Sprint even manages to do better with its Open World plan. You'll get free calling and texting as well as 1GB of high-speed data in virtually all of North and South America under that plan.
Make Calls via WiFi
Making phone calls via WiFi is much easier than it's ever been, and the apps that make this possible are abundant. First things first, though: disable your phone's mobile data connection. Putting your phone in "airplane mode" disables the mobile data and cellular connection, and it's your best bet for ensuring that you won't be using any expensive international cellular resources.
As you travel, log on to secure WiFi networks at your hotel or Airbnb, restaurant, internet cafe, etc. If you need free WiFi in a pinch, look for the nearest Starbucks or American fast food chain (like McDonald's). Those are your best bets for pro bono internet access abroad.
The key to free calls is making sure that the people you want to call are using the same app.
Some of the most popular apps for making phone calls via WiFi are Google Hangouts, Facebook Messenger, Viber, and FaceTime. The key to free calls is making sure that the people you want to call are using the same app. For instance, you can call another Skype user for free if you are both using the Skype app. If you dial up the person's mobile or landline number, however, you'll pay a low fee for every minute you chat.
WhatsApp is another one of the most popular apps in this sphere and has some great features. You can send photos and videos or make voice calls to people for free via a WiFi connection. You can also send voice messages and share your location. The app is available for free for iOS, Android, and Windows devices.
Use an International SIM Card
Another popular and cheap way to make phone calls abroad is by purchasing an international SIM card. First, you'll need to confirm that you have an unlocked cell phone that is GSM-compatible. Almost every country in the world uses GSM technology; however, two U.S. carriers (Sprint and Verizon) use a technology called CDMA. Many of the phones that run on these two networks won't be able to use an international SIM card.
More and more phones that work on CDMA carriers also have GSM capability, though, and can be used internationally if unlocked. While each carrier has its own process to unlock your phone, all are obligated legally to do so.
Purchasing a separate unlocked GSM phone is also a valid course of action. You can find cheap ones on eBay, and a huge number of cell phones now come unlocked when you purchase them brand new. If you decide to go that route, consider buying your phone from somewhere besides your cell phone company. You are likely to get the best price by shopping around, and your cell phone company might be selling you a locked phone.
SEE ALSO: Switching to Straight Talk: Which Cell Phones Are Compatible?
You can purchase an international SIM card before you leave on your trip via sites like GO-SIM, WorldSIM, and Telestial. Each of these companies lets you buy a SIM card that comes preloaded with credits. You can weigh the options of how much to spend on a prepaid SIM for the amount of data, texts, and calling minutes you get for the cost. WhistleOut has a handy guide to many of the SIM card sellers and what you'll get for your money.
The relatively new options from major carriers have made international plans more accessible and cheaper than ever before. Many of the prepaid cell phone providers are adopting cheap international calling plans, too. Those are mostly Mexico- and Canada-specific, however. With the extreme competition amongst the big four wireless providers, these plans continue to evolve quickly.
Readers, how do you use your phone while traveling abroad? Have you ever racked up a huge phone bill while overseas? Let us know in the comments below!
---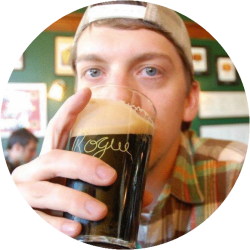 Contributing Writer
Joel Larsgaard loves helping people focus on frugality without giving up the things they enjoy. By day he's a radio/web producer for the Clark Howard Show, and his blog Save Outside the Box is his main avenue to disseminate his money meanderings.
DealNews may be compensated by companies mentioned in this article. Please note that, although prices sometimes fluctuate or expire unexpectedly, all products and deals mentioned in this feature were available at the lowest total price we could find at the time of publication (unless otherwise specified).