ESPN Will Soon Be Available to Stream Online, Without a Cable Subscription, for $20 a Month
Dish TV's upcoming streaming service will include live ESPN, which might finally make cutting the cord a realistic proposition for sports fans.
Dish Network announced an Internet-based streaming service this week, and the big news is that it includes access to ESPN. But the $20-a-month price tag could push user's streaming fees closer to cable levels anyway.
According to Re/code, Dish's Sling TV will allow subscribers to stream content from ESPN, as well as CNN, Food Network, and the Travel Channel, to computers, tablets, and phones. It will also support some streaming devices for television, like Amazon Fire TV, Roku, and select smart TVs, but notably, not Apple TV. No release date has been announced, although Dish stated it should be available in the first quarter of 2015.
Overcoming a Big Hurdle to Cord-Cutting
Just this past summer, we cited live sports broadcasts as one of the top obstacles to cutting the cable cord. (Note that ESPN has a free app for streaming, but users must also have cable subscriptions.) At the time, our own Marcy Bonebright noted that the pro sports leagues generally sell streaming subscriptions for out-of-market broadcasts, but that does nothing for those who want to watch home games without cable; she went as far as to call sports "the Achilles heel for cord-cutters."
But with Sling TV and ESPN, cord-cutters may turn this Achilles heel into... whatever the opposite is. Hercules' elbow?
The Numbers Might Not Add Up Yet... But Are Close
In the same article, we noted that cutting cable might not necessarily save you big bucks, depending on how much you pay to replace it. Re/code points out that with a Netflix and Hulu Plus subscription and paying for broadband, Sling TV could push your streaming services to $50 — and that's not counting the one-time costs of a digital antenna (to pick up local broadcast stations) and a streaming device (varies, from $35 for a Google Chromecast to $400 for a gaming console with streaming capabilities, or even more for a smart TV). Also, don't forget the recently-announced Internet-only HBO package, which does not yet have a price point.
For some, that will all add up to streaming subscriptions equal to or even more expensive than a basic cable subscription with HBO ($30 a month at TimeWarner). For others, especially those who would still pay for broadband, Netflix, and other services while subscribing to cable, Sling may be the chance to cut out some of the fat.
Any Other Catches?
Price isn't the only thing to consider when paying for a subscription. Re/code points out that Sling will only work for one user at a time, so there will be no sharing passwords or watching one thing on TV and another on a tablet in the next room. Also, users might find the quality of streaming live events lacking or even failed, as providers still struggle with this new technology.
What do you think, reader? Will you buy Sling and then finally cut the cable cord? Let us know in the comments below.
---
Related DealNews Features: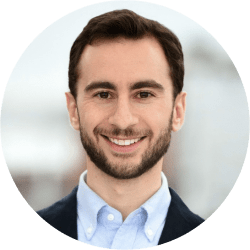 Contributing Writer
Ben was Features Editor at DealNews from 2014 to 2017, when his shopping insights were highlighted by Good Morning America, Reuters, the Washington Post, and more. Though no longer in consumer news, Ben still loves getting a great deal (and writing about it!).
DealNews may be compensated by companies mentioned in this article. Please note that, although prices sometimes fluctuate or expire unexpectedly, all products and deals mentioned in this feature were available at the lowest total price we could find at the time of publication (unless otherwise specified).