No Fees, Please: 4 Common Banking Fees You Should Never Pay
Here's how you can stop spending your dollars to use an ATM, keep a checking account, and more.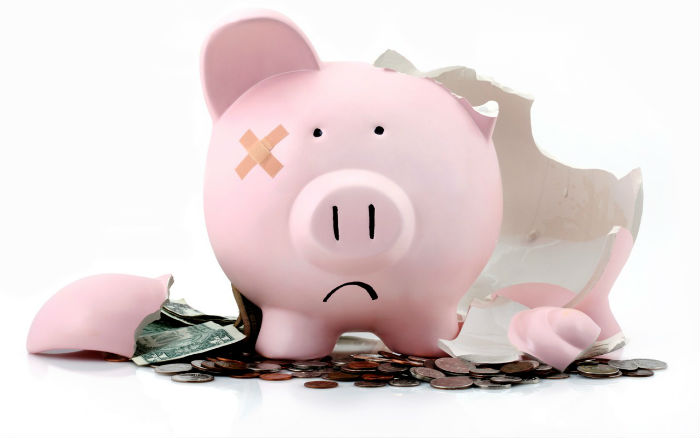 Why commit yourself to impossible New Year's resolutions? Avoiding extra fees is easy to accomplish with just a small amount of awareness and focus.
Americans pay a lot of extra fees. And most are charged for added conveniences or as penalties for managing money poorly.
Here's a roundup of the four dumbest, highest, most common, and yet unnecessary recurring fees you're paying, and how to easily avoid them in 2016 (and forever).
Automated Teller Machine (ATM) Fees
Banks charge non-customers an average ATM fee of $2.71 for using their machines, and charge their own customers $1.61 for using an out-of-network machine, according to MoneyRates.com's Mid-2015 Bank Fees Survey, which tracked trends from a cross section of around 100 banks. Combined, you could get hit with a charge of $4.32 for the convenience of taking your own cash out of an ATM that happens to be where you are. If you use out-of-network ATMs often, you could be paying hundreds of dollars per year more than you have to.
How to Never Pay ATM Fees Again
If you're paying someone back or sharing the cost of a gift or a meal out, download and use free payment app services such as Splitwise, PayPal, or Chase QuickPay. They all allow you to pay someone with just their email address, once the setup is complete. If you must get pocket cash, do it for free by requesting cash back from a regular purchase of gas or groceries, or fire up your bank's ATM locator app to find the nearest free location.
If you bank with a credit union, look for the free ATM network logos on the back of the card, and search online for a fee-free location on the go. For online banks, many reimburse for ATM charges, so get to know your bank's specific fees and requirements by reading your bank's disclosures (that long document with all the fine print you got when you opened your account).
Late Payment Fees
Fees for paying bills late are nearly universal in every industry, from wireless carriers, utility companies, credit card issuers, and mortgage companies to loan servicers of every type, the IRS, and even libraries. When you pay any of your bills late, you incur an additional fee added to the amount you owe, which just makes it harder to afford.
Probably the biggest, most common fee charged comes from credit card issuers. In CreditCards.com's 2015 Credit Card Fee Survey, 99 of the 100 credit cards surveyed charged the late payment fee, ranging from $10 to $49, with $38 being the most common charge.
In CreditCards.com's 2015 Credit Card Fee Survey, 99 of the 100 credit cards surveyed charged the late payment fee, ranging from $10 to $49.
But the real cost can be so much higher. If you make late payments a habit (more than once in six months), you may also be assessed a higher penalty interest rate on your existing balances. Even worse, late credit card payments reported to the credit bureaus cause your credit score to tank when repeated. That negative history stays on your credit report for up to seven years and causes you to pay more in higher interest rates for money you want to borrow, such as for car and mortgage loans.
How to Never Make Late Payments Again
Use text alert services for every bill company that offers them, and record payment due dates on your calendar as a second layer of protection against missing a due date. Automatic bill pay works wonders as long as you never overdraw the bank account, which incurs even higher fees. Make a phone payment if you need to pay on the actual due date. Set a rule for yourself to never make frivolous purchases or eat out until bills with due dates are all paid.
Overdraft Fees
Do you want to line the pockets of JPMorgan Chase, Bank of America, and Wells Fargo, which made more than $1.1 billion on overdraft fees in the first three months of 2015? The most common overdraft fee amount charged is $35, according to Bankrate's 2015 Checking Survey. This fee is paid for the convenience of your bank covering a check you wrote or debit card swipe when you don't have enough money in your checking account to cover the charge.
How to Never Pay Overdraft Fees Again
Did you know you can simply opt out of overdraft coverage and never be charged that fee again? Many banks will "cover" your expenses when you overdraw your credit or debit account, but then charge you a huge fee. The only downside to getting rid of this coverage is when swipe your debit card or write that check and your funds are insufficient, the charge will be declined or returned.
You can instead get overdraft protection, which links your savings and checking accounts, and automatically moves money to checking if it is overdrawn. If you do this, you'll generally get charged a smaller $10 fee when the transfer occurs.
Monthly Bank Account Service Fees
Only 37% of banks offer completely free checking accounts, according to Bankrate's 2015 Checking Survey. But 95% of the noninterest checking accounts were either free or would waive monthly maintenance fees for those who meet minimum balance requirements or sign up for regular direct deposits. Bankrate found the most common monthly fee is currently $12.
Large banks are the least likely to offer free checking and have the highest monthly fees, averaging $15.15, versus $11.50 at medium banks and $11.51 at smaller banks.
MoneyRates.com's Mid-2015 Bank Fees Survey tracked fees from a mix of 100 small, medium, and large banks, and found notable fee differences. For online accounts, the average monthly account fee was $8.46, versus $13.40 at branch banks, with online accounts more than twice as likely to offer free checking. Large banks are the least likely to offer free checking and have the highest monthly fees, averaging $15.15, versus $11.50 at medium banks and $11.51 at smaller banks. Yearly, that's almost $200 just for account maintenance fees at large banks.
How to Never Pay Monthly Service Fees Again
Maybe you don't travel, so you don't need a big national bank and could opt for a credit union instead. Or, if you never visit a bank branch, you could reduce fees by choosing an online bank. Search for a bank that meets your needs on Bankrate.com, where you can choose from among the types of accounts you need, as well as by online, national, or local bank, and compare services and fees.
To find a local credit union, use aSmarterChoice.org's Find a Credit Union tool. It's an online project organized by the nation's credit unions, which shows you credit unions in your ZIP code and more information, such as its locations and who can join.
Notice most of these are bank fees? This list does not include other dumb fees that lots of people pay, but which are not as common among all Americans, such as 401(k) fees, investment fees, cash advance fees, payday loan fees, prepaid debit card fees, wireless carrier early termination fees, annual credit card fees, credit card balance transfer fees, and so many others.
Want a real eye-opener? Get out last month's bills, credit card statements, and all bank statements, and circle all the additional fees you paid last month. Now, vow never to do it again by making some of our outlined changes.
Readers, do you find yourself paying many of these common fees? If not, what strategies do you use to prevent the fees from stacking up? Share your thoughts in the comments below!
---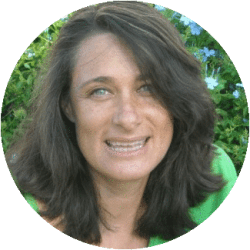 Contributing Writer
Naomi is a freelance personal finance journalist and blogger who reports on family finance and money news. She covers credit, debt, banking, saving, spending, consumer behavior, and how to take advantage of shopping deals and discounts. She never writes about it if she hasn't seen it, experienced it, or tried it first-hand!
DealNews may be compensated by companies mentioned in this article. Please note that, although prices sometimes fluctuate or expire unexpectedly, all products and deals mentioned in this feature were available at the lowest total price we could find at the time of publication (unless otherwise specified).