Don't Replace Your Broken iPhone! It's Probably Cheaper to Fix It
Users of any skill level can replace an iPhone battery, screen, speakers, and more — but let the pros handle broken components like motherboards.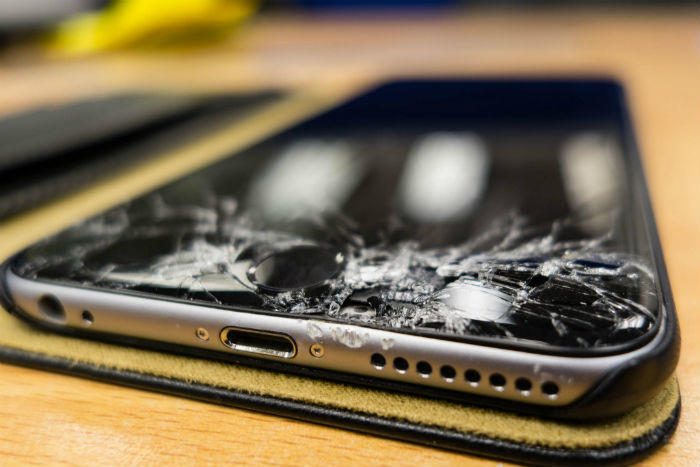 Despite the high prices, iPhones seem to be designed for replacement on a specific schedule. After a couple of years, the battery life starts to fade (and that's assuming you didn't drop the phone and crack the screen before then). Even Apple's extended warranty only covers two years. Do you have to pay $649 — at least — for the latest iPhone every two years just to be sure you have a phone that still works?
Not necessarily! According to our friends at iFixit, you can fix many iPhone problems yourself for less than the price of a professional repair or new phone. And despite the fact that the iPhone looks like it's a single, seamless piece of aluminum, you can take it apart without an engineering degree.
Whether you're considering replacing your iPhone or you're definitely replacing it but aren't sure about buying AppleCare+, let's dig into which iPhone issues you can repair yourself and what it will cost you to call in a professional.
The Most Common iPhone Issues
Batteries
While lots of things can go wrong with your iPhone, the two most common repairs are batteries and screens, according to iFixit. "Based on Apple's projected life span, you can expect the battery in your iPhone to lose 20% of its charge capacity within two years," explains Kay-Kay Clapp, iFixit's community and outreach manager. "Most of us upgrade our phones when our battery starts underperforming because we don't realize how easy replacing it can be."
SEE ALSO: Is it Cheaper to Repair or Replace These 9 Electronics & Appliances?
Screens
And screens, which can easily break with a fall to the floor, are also simpler to replace than they seem. "This used to be a tricky and time-consuming DIY — but starting with the iPhone 5, Apple designed the display to come off first and that has dramatically simplified the repair," Clapp says. The trick is you need the right tools (you'll notice your iPhone only has two visible screws, and neither fit a standard screwdriver) and good instructions, since Apple provides none.
Water Damage
One thing you can't usually fix is serious water damage. While your old-model iPhone may survive a splash, dropping it in the pool is another thing entirely. "Oftentimes water damage causes corrosion, which damages the components in your phone," Clapp notes. Though conventional wisdom says a bag of rice saves waterlogged electronics by absorbing the liquid, it can't cure corrosion.
Can I Really Fix My Own iPhone?
The trouble with fixing an iPhone is that it doesn't come with a repair manual. Still, it only takes a bit of know-how to dive into repairs yourself. The first snag: Apple uses a proprietary "pentalobe" screw on iPhones, and you'll need the right screwdriver before you can even consider taking the phone apart to repair it. After you have that, you may be surprised at how easy it is to get at the internals. Once unscrewed, you can remove the iPhone's screen (with care; iFixit has instructions on how to remove the screen of the 6s for replacement) and get to everything inside.
Though the iPhone looks daunting, it isn't nearly as challenging as it seems. "We believe that anyone at any skill level can do common iPhone repairs," Clapp says. "With the right parts, tools, knowledge of the device you're working on, and a little bit of confidence, repair is easier than you'd think.
"One of the biggest impediments to repair is the manufacturer, not the user's skill."
"One of the biggest impediments to repair is the manufacturer, not the user's skill," she adds. "Manufacturers rarely make repair information, or replacement parts, available to the public, so would-be repairers don't even know where to start."
Users of any skill level can replace the battery, screen, speakers, and more. Spend time researching the repair online, then take it slowly when you work on the phone to avoid mistakes. With just that advice, you'll find you're able to fix the most common iPhone problems without shelling out hundreds of dollars for a replacement.
However, some things will be beyond the repair skills of anyone but a professional. Anything wrong with the motherboard, chips, and associated components will take expertise — which means a professional fix or outright replacement.
What Will It Cost to Fix My iPhone?
You know what a new iPhone costs: The latest model starts at $649 and goes up from there. But many repairs, no matter where you get them done, cost less than that. Let's do a rundown of the prices for the most common iPhone 6s fixes; we expect the repair costs for the iPhone 7 to match. (Note that older models usually cost less, and larger screens typically cost more.)
For broken screens:
For faulty batteries:
In short, unless you're having very serious issues, the cheapest route is almost never going to be replacing your phone; repairing it is likely to cost less. Even if you're uncertain of your DIY skills, even paying Apple for common repairs without a warranty is still more economical than buying a new phone outright.
In short, unless you're having very serious issues, the cheapest route is almost never going to be replacing your phone; repairing it is likely to cost less.
If you're using a malfunctioning phone as an excuse to buy the latest model, then by all means, don't let us stop you — but if you're looking to save cash, investigate repairing it rather than replacing it.
Should I Buy AppleCare+ for My New iPhone?
You have a 60-day window after buying a new iPhone to decide if you want to upgrade to Apple's extended warranty, which costs $129 for new iPhones. It offers two years of coverage and support for your gadget — replacing faulty hardware, providing software support, and fixing up to two incidents of accidental damage. While the accidental damage coverage is nice, it comes with an additional fee: $99 per incident for the latest model phones.
This extended warranty offers great peace of mind, and some people may find the software support alone to be invaluable. However, if you're just looking at the cost of repairing your phone, AppleCare+ doesn't typically come out on top... even if we just consider the cost of taking your phone to Apple for an official repair. Let's compare costs for an iPhone 6s; again, we expect the costs for the iPhone 7 to match these prices.
For broken screens:
With AppleCare+, you would pay a total of $158 (the $129 AppleCare+ cost and the $29 accidental damage cost).


Without AppleCare+, you would pay Apple $129 to replace your screen, a $29 savings (assuming you didn't have any other phone problems).
For faulty batteries:
With AppleCare+, you'd pay nothing, as long as your phone had less than 80% of its original battery capacity. That brings the price to a total of $129 for the cost of AppleCare+.


Without AppleCare+, you would pay Apple $79 to replace your battery.
Unless you're very unlucky and need several repairs over the course of your iPhone's life span, AppleCare+ is hardly a deal. However, for those who want the support, AppleCare+ is a great way to get it.
SEE ALSO: Black Friday Smartphone Predictions 2016: Flagship Androids Are Finally Affordable
If you are set on buying a new iPhone, we would recommend looking at the last-generation model for the best price. And, if that doesn't appeal, hold out until Black Friday, when we're likely to see our first discounts on new iPhones — though we don't expect them to be jaw-dropping.
Readers, what do you do when your iPhone needs repairs? Do you fix the phone yourself, take it to a local shop, have Apple repair it, or buy a new handset? Let us know in the comments below!
---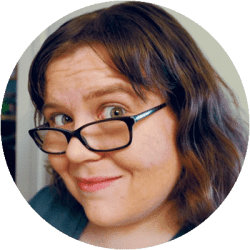 Contributing Writer
Originally working in IT, Elizabeth now writes on tech, gaming, and general consumer issues. Her articles have appeared in USA Today, Time, AOL, PriceGrabber, and more. She has been one of DealNews' most regular contributors since 2013, researching everything from vacuums to renters insurance to help consumers.
DealNews may be compensated by companies mentioned in this article. Please note that, although prices sometimes fluctuate or expire unexpectedly, all products and deals mentioned in this feature were available at the lowest total price we could find at the time of publication (unless otherwise specified).