DIY Home Improvement is Blowing Up! Get the Most Out of It
Find out which projects are worth taking on, where you can get the most bang for your buck, and other things about this trend.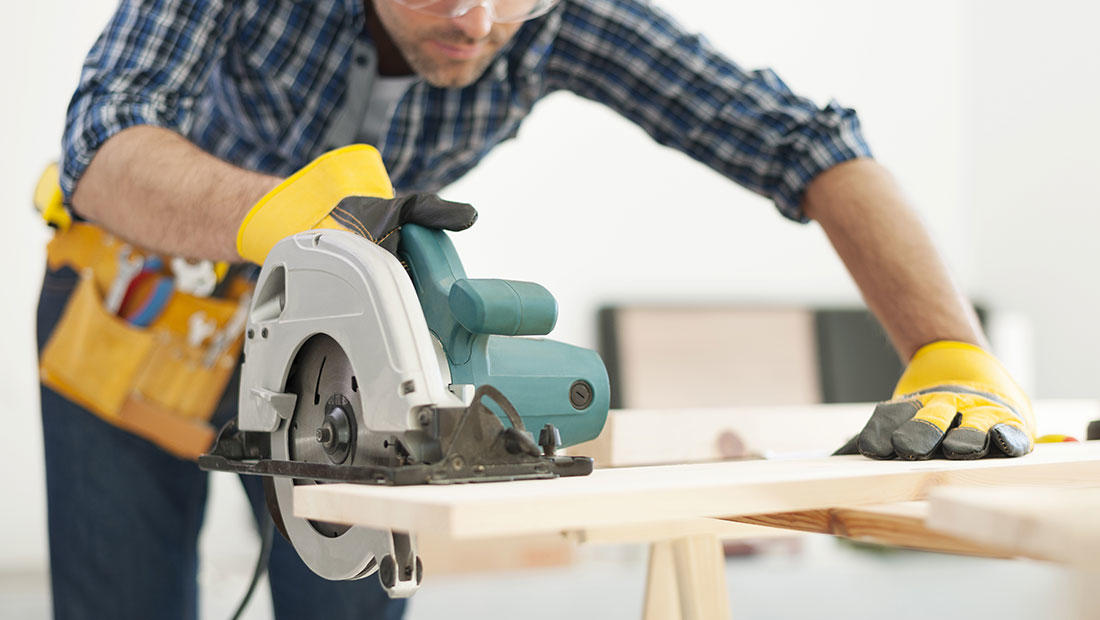 The Great Recession has finally (we hope) bitten the dust. At the very least, that conclusion is reflected in housing statistics and stock prices for big home improvement stores.
What it all translates to, experts say, is a big shot in the arm for DIY home improvement as a business. Here's a look at how that trend is playing out nationwide.
DIY is Suddenly Big Business
It all became evident in midsummer 2015 — a hot time for construction — when the National Association of Realtors reported that existing-home sales in June hit an eight-year high of 5.49 million, even as median existing-home prices spiked at $236,400. That record high surpassed the July 2006 peak of $230,400.
When the property values get high and signs of an economic slump are low, homeowners go shopping. Want proof? At the same time as those NAR figures were released, stock in two giant home improvement chains went up: Lowe's climbed the ladder 42% in a year, while Home Depot likewise boasted plenty of curb appeal, rising 43%.
How Menards did is another story; it's a private company. But since it hasn't stopped playing that annoying "save big money" jingle, you can bet its cash registers are ringing, "make big money." (It's also grown from 250-plus stores in 13 states in 2012 to more than 280 stores in 14 states today.)
Installing a New Front Door Scores High for Joy
What types of items are homeowners dreaming of when they remodel? Some popular projects, such as bathroom installations, are obviously too big for the average consumer to try. But an NAR report released in December offers some big clues as to the ones fix-it types are tackling. The 2015 Remodeling Impact Report reveals the kinds of projects consumers look to when they want to sell their homes, increase property value, or simply live better.
SEE ALSO: All of Our Tools & Hardware Buying Guides, in One Place
One of the most satisfying exterior projects is also one of the most manageable for DIYers: the installation of a new steel front door. Yes, it's energy-efficient and adds curb appeal, but it also ranks among the highest in what the NAR calls a "joy score," netting a 9.7 out of 10.
Opt for a Smaller-Scale Kitchen Upgrade
Who doesn't want a new kitchen, even if you've remodeled as recently as a decade ago? The trouble is that kitchen gut rehabs can not only be costly — $70,000 or more is not out of the question — but also require a squad of outside workers to get the job done. However, there is a cost-efficient, self-sufficient alternative the 2015 remodeling report points to: a smaller-scale kitchen upgrade.
The strategy here revolves around replacing old appliances, redoing the floors, and repainting or refacing cabinets as opposed to junking them. This approach gets a 9.4 joy score, with homeowners reporting a major sense of accomplishment in high numbers: 79%. Whether a crushed ice option on the new fridge plays a role is hard to say, but it definitely couldn't hurt.
Americans Are Spending Big Bucks on Remodeling
Right now, ambitious homeowners are dishing out on renovations big time, more than ever before. Whether they do it themselves or with help, Americans spent $326.1 billion on remodeling in 2015, according to statistics cited by the NAR. Maybe it's all worth it; after remodeling, 74% of owners have a greater desire to be in their home (as opposed to, say, in someone else's that looks nicer).
After remodeling, 74% of homeowners have a greater desire to be in their home.
It doesn't even matter to some if they lose out in terms of return on investment. A basement conversion to a living area is an ever-popular, ambitious DIY project, and could cost as much as $36,000. The NAR estimates you'd only recover $25,000 of that in increased home value. But if you're able to send screaming kids away to have their Nerf gun battles away from the china cabinet, there's a value any nerve-racked parent can immediately appreciate.
Consumers Can't Stop Shopping Home Improvement
The huge upward spending swing that home improvement chains reported in 2015 shows no signs of stopping. In February, Home Depot reported that its sales for the last three months of fiscal year 2015 hit an astounding $21 billion, up nearly 10% from the last quarter of fiscal 2014. Over at Lowe's, the fourth quarter gains were more modest but still on the upswing, up 5.6% to $13.2 billion, compared to $12.5 billion in the last quarter of 2014.
SEE ALSO: How to Save Money at Lowe's
There is a compromise DIY route that those stores offer as well. "Consumers updating an existing home can go to Home Depot and other stores to hire affiliated contractors to handle renovation projects instead of researching contractors on their own," says Maria Sabatini, a real estate broker with Berkshire Hathaway KoenigRubloff in Chicago. "It's a one-stop shop for homeowners who walk in and pick out the packages and finishes they want right on the spot."
Head West to Rake in Cash From Home Renovations
Another way to reliably gauge the expansion of homeowner DIY is to look at how home sales (used as well as new) are doing overall. "The S&P/Case-Shiller National Home Price Index suggests the U.S. housing market may be entering yet another expansionary period in 2016," says Ralph B. McLaughlin, chief economist with Trulia, an online real estate marketplace based in San Francisco.
As you might've guessed, particularly hot markets for home improvement value include surging real estate hot spots like Portland, Oregon; Denver; and San Francisco. The year-over-year changes there amount to increased prices of 11%, McLaughlin says.
Home Improvement Chains Offer a Variety of DIY Resources
So should you go for it? Remember that even in the world of DIY, no one gets there alone. Lowe's, for example, offers articles on DIY flooring projects. And Home Depot conducts Do-It-Herself workshops for women. Menards also has a suite of how-to videos, though we can't promise that every single one is devoid of the Undisputed Earworm of All Home Improvement Store Jingles. "Save Big Money at Menards" dates to the 1980s, which goes to show that in the world of home improvement, there's always room for improvement.
Readers, what are your biggest reasons for taking on a DIY project? Which improvements have you been working on lately? Let us know in the comments below!
---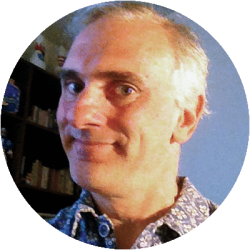 Contributing Writer
Lou Carlozo is a DealNews contributing writer. He covers personal finance for Reuters Wealth. Prior to that he was the Managing Editor of WalletPop.com, and a veteran columnist at the Chicago Tribune.
DealNews may be compensated by companies mentioned in this article. Please note that, although prices sometimes fluctuate or expire unexpectedly, all products and deals mentioned in this feature were available at the lowest total price we could find at the time of publication (unless otherwise specified).